Atlanta Business
---
---
Looking for insight into Atlanta's startup culture? Black-Owned Businesses? A good list of Co-Working Spaces? Atlanta is well known in the corporate world for its business-friendly climate. Far less known is the vibrant entrepreneurship happening all over the region. The robust technology infrastructure that has been here for years due to the presence of Ga Tech and a few pioneering companies like Scientific Atlanta give legs to a cool set of tech business startups. The very visible legendary entrepreneurs like Ted Turner, Bernie Marcus, Arthur Blank and recent big names like Tyler Perry and Sara Blakely contribute to a nice "can do" attitude in Atlanta.
Creative Loafing has incubated its share of businesses since we began in 1972. Our role has been to draw attention to interesting people and ideas and to share these with CLers who aren't shy about jumping on board something new, fresh and exciting.
See full list here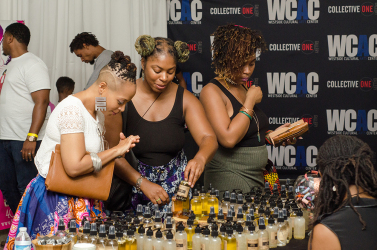 Thursday September 14, 2017 12:00 am EDT
Commerce and community come together at the Village Market ATL |
more...
Wednesday July 19, 2017 08:09 pm EDT
ATL entrepreneurs and the spaces they call HQ |
more...
Friday May 27, 2016 03:45 pm EDT
It goes down this Saturday at Mammal Gallery: "Nobody will leave without silicone in their hand!" |
more...
Thursday October 10, 2013 04:00 am EDT
Startup Atlanta's executive director talks about the newly formed nonprofit's plans to help the city's entrepreneurs |
more...
See full list here