Elsewhere Brewing Co.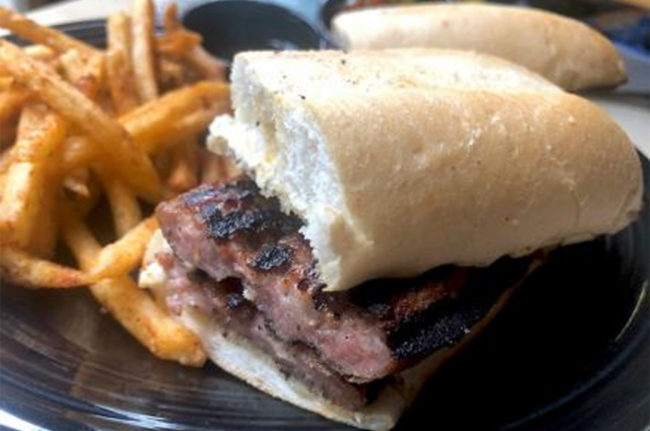 ELSEWHERE BREWING: This new restaurant in Grant Park's Beacon is serving a mashup of Italian and Argentine flavors. The choripan sandwich made with local chorizo stands up to two sauces.
Website: Sessionable beers, agreeable cocktails, and dishes inspired from elsewhere.
CL's Cliff Bostock Recommends: It's well known that there's a large population of Italians in Argentina and that's one theme here. You can find a mash-up of flavors in Argentinian-style milanesa napolitana and empanadas filled with mozzarella and wild mushrooms. The hybridization broadens with chimichurri hummus and beer-glazed Amish chicken with oregano. Craving a sandwich? Try the super-rich choripan. It's a soft, house-made white roll layered with grilled, locally made chorizo sausage, served with a bracing chimichurri sauce and a salsa criolla made with mild red peppers (put both on the sandwich). It's located in the Beacon development in Grant Park. — CB
Wednesday October 5, 2022 07:00 PM EDT
This year we are raising money for Southern Fried Queer Pride - an Atlanta-based non-profit organization empowering Black queer and QTPOC-centered communities in the South through the arts. Receive bingo cards in exchange for a donation. Dress up in your fav Spice Girls attire and come enjoy the nig... [
click here for more
]
Friday October 7, 2022 09:00 PM EDT
Join us for our first Drag Night of October and A Lot to Love Events celebrating PRIDE ATL! Enjoy the decked out performance featuring Baby D serving shots with themed cocktails and beers while these queens turn it out! Special guest performance by ETHEL! Tickets are $20 per person and must be booke... [
click here for more
]
USER SUBMITTED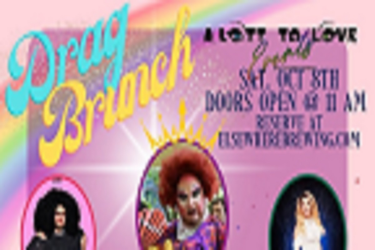 Saturday October 8, 2022 12:00 PM EDT
Drag newcomers and regulars, come out to celebrate Atlanta Pride Week. We'll have our Elsewhere favorite queens returning to dance it out. You're guaranteed to make some lasting memories. Only a few tickets remain! [
click here for more
]
USER SUBMITTED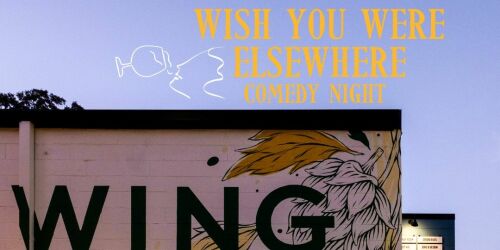 Monday October 11, 2021 06:30 PM EDT
Vas Sanchez & Carlette Jennings pull together some of ATL's best comics. Featuring Heap's New Zealand Pies & Sides and a "shot for shot" special. Show your vaccine card and get a free shot!
The show returns every second Monday of the month!
  *NOW HOSTED OUTSIDE DUE TO COVID INFLUX, THIS SHOW IS WEA... [
click here for more
]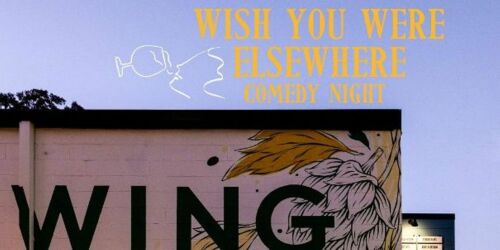 Monday September 13, 2021 08:00 PM EDT
We are pumped to bring comedy night to Grant Park the second Monday of every month.
Featuring some of ATL's best comics, snacks, and drink specials.   *NOW HOSTED OUTSIDE DUE TO COVID INFLUX, THIS SHOW IS WEATHER DEPENDENT* Patio opens at 6:30pm, show starts at 8!No cover
[
click here for more
]
Elsewhere Brewing Chili:
Beef, chillies, tomato, beans, and molasses with a side of hushpuppies.
Dine-in Take-out
|
more...
1039 Grant Street S.E. #B34
Atlanta
,
GA
30315
4704329346
elsewherebrewing.com
Brewery, Restaurant
Central and South American
Hours
Monday: Closed
Tuesday: 5:00 – 10:00 PM
Wednesday: 5:00 – 10:00 PM
Thursday: 5:00 – 10:00 PM
Friday: 12:00 PM – 12:00 AM
Saturday: 12:00 PM – 12:00 AM
Sunday: 12:00 – 10:00 PM