>>

Places

>>

Culture

>>

The CRCA Theater
The CRCA Theater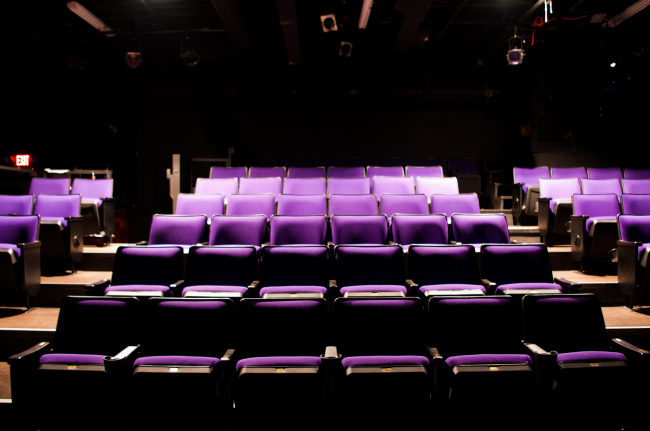 Located in historic downtown Conyers, the CRCA Theater is a 2,500 square foot facility that features an intimate 85 seat theater, with a stage area, staging area behind the stage, small upstairs dressing room, tech booth, concession stand, and restrooms.
The Conyers Rockdale Council for the Arts maintains and operates the space as part of their Center Street Arts facility that also houses their offices.
The CRCA hosts and produces many of its sponsored events in this theater, but also arranges for its use by other artists/organizations.
Thursday March 23, 2023 07:30 PM EDT
CRCA Inspiration Theater & Reel Cool Entertainment is pleased to present the debut of HEAVEN IN CHAINS
"A Real Pandora's Box of Psychological Intrigue"
Heaven in Chains is a powerful psychological drama torn from today's headlines, peppered with dark comedy and satiric moments, which are certain t... [
click here for more
]
USER SUBMITTED
Saturday March 11, 2023 07:00 PM EST
Jazz Vocalist Sharon Rae North will grace the CRCA Theater Stage for One Night Only
March 11 at 7 pm
Ms. North has had numerous songs on the Billboard Smooth Jazz Charts and been on the Grammy Awards ballot in both the "Best Jazz Vocal Album" and "Best R&B Song" categories. She has perfo... [
click here for more
]
USER SUBMITTED
Saturday March 26, 2022 07:00 PM EDT
An Intimate Night of LIVE Jazz with Saxophonist Luis Alas at The Paula Vaughn Black Box Theater Presented by Star Vision Events
Luis Alas is a Contemporary Jazz Saxophonist with a unique edgy style which has garnered him two #1 hits on the Indie Smooth Jazz charts and performing around the world.
... [
click here for more
]
USER SUBMITTED