Atlanta Film Festival goes global
In its 41st year, the ATLFF screens 163 films from 40 countries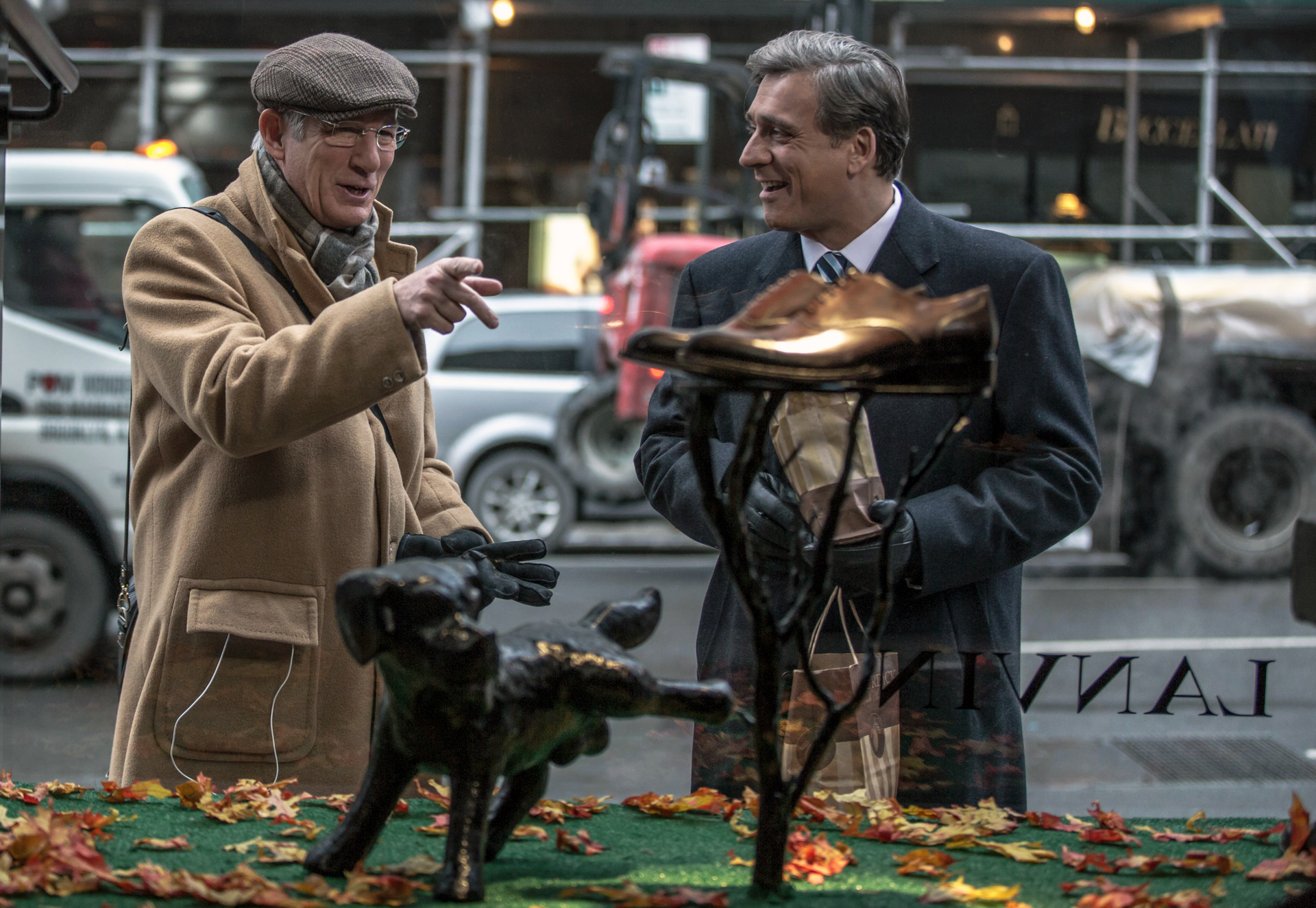 For years Hollywood has been coming to Atlanta for film production. In its 41st year, the Atlanta Film Festival invites the rest of the world for a visit, as well.The ATLFF has a long-held mandate to support new and local screen artists, and Premium Beat recently named the Atlanta Film Festival one of the nation's best for up-and-coming filmmakers. The 163 features and short films in the festival's latest installment come from 40 countries, with programming in the "CineMas" track highlighting Latin American cinema.The festival opens March 24 with
Dave Made a Maze
, which combines live-action, puppetry and stop-motion video to depict an artist whose life turns upside down when he builds a fort in his living room. It closes on April 2 with
Menashe
, a comedic drama set in New York's orthodox Hasidic Jewish community. It's from A24, the studio behind such recent Oscar winners as
Moonlight
and
Room
.In addition to globe-trotting fare that takes place in Ghana, Iran, Venezuela, Denmark and China, the festival includes screenings of such mainstream films as the animated comedy
The Boss Baby
voiced by Alec Baldwin and a 25th anniversary screening of the Southern-set comedy
My Cousin Vinny.
Here's a look at a handful of films that represent the festival's international scope.
Farewell Ferris WheelAn estimated 80 percent of American carnival workers are from Mexico, and this energetic expose finds that they contradict negative "carny" stereotypes, proving to be more tolerant of long hours and low pay than the American labor pool.Directors Jamie Sisley and Miguel "M.I.G." Martinez follow several guest workers from their hometown in Veracruz to a Maryland-based carnival over a season. Between colorful shots of the rides and the strains of a bittersweet bluegrass score, the film explores allegations of mistreatment.Farewell Ferris Wheel proves willing to consider some moral gray areas. An American recruiter reveals a genuine, lifelong love of the circus and carnivals, but we also see him in Washington lobbying against regulations meant to protect worker's rights. The workers share grim stories of poor living conditions and delayed pay, but some admit to breaking the rules to pocket extra money.By focusing on visa-holding employees, Farewell Ferris Wheel raises some essential questions of U.S./Mexican labor relations without the complicating factor of illegal immigration. The carnival managers claim that paying them minimum wage would put them out of business, leaving the questions of fairness without a clear answer.Four stars. Sat., March 25, 2:30 p.m. Plaza Theatre.
The Lost City of ZDirector James Gray delivers the kind of subdued character-driven films more likely to connect with critics and film festivals than cineplex audiences. He could make a breakthrough with his cerebral take on a classic adventure tale, The Lost City of Z, an adaptation of the nonfiction best-seller.In one of his best performances, Charlie Hunnam plays British explorer Percy Fawcett, who embarks on a risky map-making mission to Amazonia to advance his career. He finds an unlikely right-hand man in Henry Costin (Robert Pattinson, nearly unrecognizable since the Twilight series). Along the border of Bolivia and Brazil they hear rumors of a jungle city "made of gold and maize" and make lifelong, Sisyphean efforts to find it, despite deadly animals, hostile natives, limited funds and the intrusion of World War I.Gray cunningly uses Fawcett to undermine the British culture of white male privilege by critiquing the legacy of colonialism, sticking up for the indigenous peoples and acknowledging the contributions of suffrage-era women. The film also finds room for suspenseful moments, including a piranha attack. At a time when satellites can pinpoint every inch of our planet, The Lost City of Z powerfully evokes the era when maps still had blank spaces.Three stars. Thurs., March 30, 7 p.m. Plaza Theatre.
No value assigned
Waiting for B.For a different kind of quest in Brazil, documentarians Paulo Cesar Toledo and Abigail Spindel spend two months with Beyonce fans in Sao Paulo as they camp out for prime locations at one of Bey's concerts at Morumbi Stadium.Waiting for B. provides a fascinating glimpse of celebrity's international reach, with frequent shots of young gay men dancing to the pop diva's Super Bowl number on the concrete sidewalk along a busy road. The cast includes a drag queen and a female dancer with a Beyoncé routine, and everyone has stories about being inspired by the iconic singer. At times, the chat turns to more complex issues of race and sexual orientation, including a disagreement over whether Beyoncé "wants to be white."Most of the film's subjects are out and proud, but tense moments arise. Outside a big soccer match at the stadium, one team's fans shout gay slurs at opposing players, creating an ugly atmosphere that indicates some of the negative aspects of fandom.Waiting for B. feels more like a Snapchat image of a community than a detailed portrait, presenting colorful personalities but not a lot of depth to their stories. To nonfans, their time and energy may seem misplaced, but you also suspect that by showtime, they'll all feel like destiny's children.Three stars. Fri., March 31, 9:30 p.m. Plaza Theatre.

Norman: The Moderate Rise and Tragic Fall of a New York FixerGiven the current headlines about the presidential administration's relations with Russia, this wry drama's exploration of back-channel diplomacy and international business couldn't feel more timely.Richard Gere offers a puckish portrayal of self-styled businessman Norman Oppenheimer, who haunts conventions and receptions in desperation to set up a deal. Norman turns out to be a sympathetic and believable kind of huckster, motivated by helping strangers and making introductions, with the expectation that his good deeds will eventually reap benefits.Norman's compulsive networking finally pays off when he does a favor for a midlevel Israeli diplomat, Micha Eshel (Lior Ashkenazi), only to see him become Israel's prime minister three years later. Norman goes from humble outsider to respected inside man, but may not get the reward he hopes for.Israeli writer/director Joseph Cedar grasps the complicated relationships of Jewish-American businessmen and Israeli politicians, and Gere relishes the performance that's more of a gabby character turn than a romantic lead. The well-stacked cast includes Steve Buscemi, Charlotte Gainsbourg, Josh Charles and "Legion's" Dan Stevens.But the would-be whimsical soundtrack and some obtrusive directorial flourishes, like the film's subtitle "The Moderate Rise and Tragic Fall of a New York Fixer," try too hard to package the tale as a comedy. And even without the tonal issues, Ashkenazi doesn't quite give his role the charisma it calls for. Norman does its homework and gets most of the details right but can't quite seal the deal.

Two stars. Sun., April 2, 2:45 p.m. Plaza Theatre.
Atlanta Film Festival: March 24-April 2. Plaza Theatre and other locations. 678-929-8103. www.atlantafilmfestival.com.