SCREEN TIME: '1917' puts viewers in the trenches
World War I film brings combat to life; Stephen King returns to Georgia with "The Outsider"
Event movies don't have to involve star wars or superheroes, although those have been some of the most reliable blockbusters in recent years. Sam Mendes' war film 1917, opening in Atlanta on January 10, offers a harrowing, one-of-a-kind spectacle that would be significantly diminished by home viewing.
Mendes, the director of Skyfall, loosely based the film on stories his grandfather told about his service in World War I. The story's simplicity could suit a video game, as two British corporals (George MacKay and Game of Thrones's Dean-Charles Chapman), take a dangerous mission to cross potentially hostile territory to deliver a message that could save more than a thousand fellow soldiers.
What could be called the gimmick of the film is that 1917 is presented essentially in real time, in what resembles one continuous shot. The viewer feels very much like a third person following the other two as they make an odyssey from an unspoiled pasture in Northern France to the muddy maze of the British trenches and then out across the hellscape of no man's land and beyond.
Chapman and MacKay capture the mixture of camaraderie, fatalism, and sensible concerns of young, ordinary men under enormous pressure, although the script lacks the complexity of Christopher Nolan's comparably stressful Dunkirk. 
But you could say that with 1917, the style is the substance. Acclaimed cinematographer Roger Deakins provides some of his finest work by framing the dangers of frontline combat. 1917 changes the rhythms we're used to in movies — we quickly realize that if something goes wrong, the perspective won't cut away, and the viewer is as vulnerable as the characters. One of the best films of the year, 1917 gives the audience the uncanny, breathless feeling that the wartime peril is actually happening to them. You could call it the next-worst thing to being there. 
1917. A-. Stars Dean-Charles Chapman and George MacKay. Directed by Sam Mendes. Rated R. Opens Jan. 10 at area theaters.
King of All Media: January 12 marks the debut of the HBO miniseries "The Outsider," set and shot in Georgia, which serves as a reminder of the remarkably enduring career of writer Stephen King. With a name often synonymous with the horror genre, the 72-year-old writer is seeing a resurgence in adaptations, from theatrical films to streaming services.
The current wave began with the success of It, saw a recent financial disappointment with Doctor Sleep (an adaptation of King's own sequel to The Shining) and includes Hulu's "Castle Rock," an uneven but sometimes fun original series that riffs on established King themes and locales.
Adapted by author/screenwriter Richard Price, HBO's "The Outsider" has a sharply different vibe, and if you didn't know it was based on a King novel from 2018, you wouldn't guess based on the first episodes. "The Outsider" depicts detective Ralph Anderson (Ben Mendelsohn), who arrests beloved teacher and coach Terry Maitland (Jason Bateman, star of the locally-shot "Ozark") for the horrific murder of a young boy. Maitland asserts his innocence, but for every piece of evidence that supports his alibi, more puts him at the crime scene. 
The longer the show unfolds, the more likely it seems that something supernatural is at play. For Georgia viewers, "The Outsider" provides the diversion of watching out for local actors and settings, with the first episode giving Claire Bronson a wrenching turn as a mother of the murder victim.
From the outset, "The Outsider" plays less like one of King's killer-clown thrill-rides, and more like a downbeat law-and-order procedural such as HBO's "The Night Of," another project written and produced by Price, who specializes in prestigious crime projects. "The Outsider" can be serious to the point of austerity, and specializes in dim lighting and compositions that put characters deep in the background or half-obstructed. It serves as a reminder of the sheer volume and diversity of King's work in film and TV. Perhaps his own streaming service isn't far away.
Coming Attractions: Other high-profile Atlanta productions are coming up this month. The comedy Like a Boss pairs Tiffany Haddish and Rose Byrne as small-business partners who sell out to a cosmetics mogul (Salma Hayek) and live to regret it.
Bad Boys for Life (January 17) reunites Will Smith and Martin Lawrence in the third entry of the buddy-cop series, with Belgian directors Adil El Arbi and Bilall Fallah taking over from Michael Bay. (Perhaps they'll try to solve the mystery of why the studio didn't save the title Bad Boys 4 Life for the fourth movie.)
And A Fall from Grace (January 17) offers the latest romantic thriller from Tyler Perry, making his first theatrical release for Netflix.
Finally, a non-Atlanta production worthy of note is Weathering With You (January 17 at Atlantic Station), an anime romance about a student who befriends a girl who seems capable of controlling the weather. Weathering, directed by Makoto Shinkai, is from the creators of 2016's hit Your Name and seems like a comparable anime love story, bound to find a devoted following without crossing over to the U.S. mainstream. —CL—
Screen Time is a monthly column about film and cinematic narratives, from the big screen to streaming services.
More By This Writer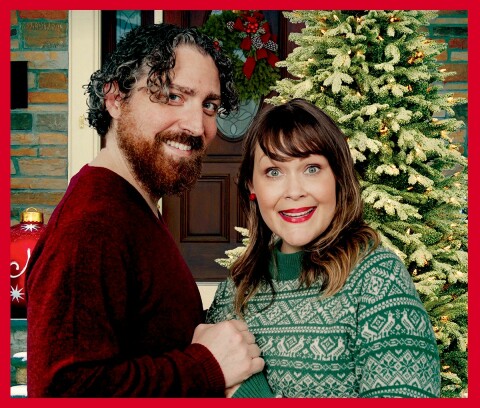 Monday December 7, 2020 06:03 pm EST
Looking for laughs in Christmas movies |
more...
Sunday November 8, 2020 03:34 pm EST
The Object Group's 'The Stranger' and David Byrne's 'American Utopia' bring live performances to the small screen |
more...
Thursday October 8, 2020 12:05 pm EDT
'All In' presents the nightmare of voter suppression, 'Only' a fictional pandemic |
more...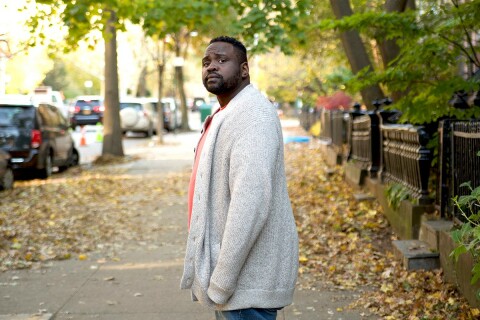 Wednesday September 2, 2020 03:17 pm EDT
What to do when the big screen is dark |
more...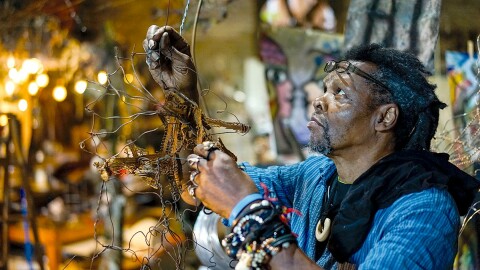 Wednesday August 5, 2020 06:41 pm EDT
Documentaries capture the costs of rebuilding |
more...
Search for more by Curt Holman
array(6) {
  [0]=>
  int(242)
  [1]=>
  int(618)
  [2]=>
  int(617)
  [3]=>
  int(1182)
  [4]=>
  int(743)
  [5]=>
  int(762)
}