Independent Atlanta filmmakers strike a chord
Local Indie writers, producers, directors, and actors are busier than you think
ON LOCATION: Director Frederick Taylor, right, has travelled the world documenting what he sees. Known in the industry as 'Fr3deR1cK,' he has worked with crews around the globe.
There is more going on in the film world of Atlanta than big-budget productions with famous names and lots of action. Plenty of auteurs are quietly doing daring work in this city in multiple genres. Particularly in the realm of shorts and documentaries, filmmakers are garnering praise for tackling social issues and difficult subjects with aplomb. 
One of them is rapper and film producer Dario Harris, whose latest project, The Girl in Apartment 15, delves into domestic violence and just won him and his team a Daytime Emmy Award in the fiction shorts category. The lead character, Devin, suspects his neighbor Ashley is being abused by a boyfriend. Devin is torn between getting involved or avoiding the situation altogether. "It's the first time that seven black men have won an Emmy together," Harris says, adding the recognition gives him "the clarity I needed in life." The army veteran says his work is a nod to "many soldiers like myself who shared the same visions as me (but) didn't make it back home from war, either physically or mentally, and couldn't pursue their ambitions."

Harris wrote and executive-produced his first short Pink Roses — a story about a young woman diagnosed with breast cancer — three years ago and worked on Ahmad, based on the true story of a six-year-old-boy murdered in 1993 by a white teenage male in central Florida. Harris recently produced a short with Atlanta director Korstiaan Vandiver, who apprenticed under Spike Lee. The film, titled On Trees, bears the tagline "Black bodies, strange fruit, and coronavirus."
An Emmy also has been bestowed on Atlanta creative director/producer Frederick Taylor for his short documentary, Taking J-Setting from Underground Clubs to the Main Stage, which aired as part of the PBS series If Cities Could Dance. His film covers the LGBTQ dance community in the city and features the local male troupe Dance Champz, formed as a quarantine pod in order to continue dancing during the pandemic. Taylor — who runs his own production company, Tomorrow Pictures — is not new to the world of film. His previous documentary, Counter Histories: Rock Hill, got noticed at the Cannes Film Festival not long ago and covers the true story of five men who sat down for coffee at a South Carolina diner only to end up in jail.
Another award recipient is George King, no novice at documenting the lives of others. He cowrote and produced the 1997 Peabody-winning oral history Will the Circle Be Unbroken?, a 13-part series broadcast on Public Radio International that covered the civil rights movement in the South from the 1940s to the 1970s. King is trying to get a rebroadcast of the series underway as well as a related podcast. Last year King released Thumbs Up for Mother Universe: Stories from the Life of Lonnie Holley about the eccentric visual artist and musician from Alabama whom King has described as a poet, prophet, hustler, visionary, and shaman. Holley, now in his seventies and an Atlanta resident, weathered beatings during the Jim Crow era and endured a childhood of poverty and neglect "to emerge as a creative powerhouse," King says. 

Thumbs Up was completed in early 2020, right before the pandemic struck. The festivals it was booked into were all promptly canceled or postponed. "The world was in turmoil, and no one cared about a new documentary. But then binge-watching overtook all other activities except bread-making," he says. The virtual world became the norm, meaning King has yet to see the film alongside an audience. "The magic and mystery of crowded theaters, where cinema weaves its spell and audiences respond to the dramatic peaks and humor of an unfolding narrative, still awaits us," he laments. King is a founding member of Creative Compass Collective (CCC), a group formed in 2020 of filmmakers and artists from practically every continent that meets once a week on Zoom over 14 time zones. "The idea was to join forces to make a global documentary about the impact of the pandemic, and 15 months later, I am looking at a first assemblage of material from 19 countries," King says. CCC "makes all decisions by vote. There is no director — everyone gets the same credit." King shot a bunch of interviews for the documentary in Atlanta and is working on an installation and a possible radio project from the same materials. His work-in-progress films are posted on CCC's website. 

Ecuadorian transplant Dany Flores initially worked on film projects at Savannah College of Art and Design and has since been involved in productions with Netflix, Warner Bros., 20th Century Fox, and Paramount. "I've been a producer, writer, and director for the past six years, and I've had eight films in the festival circuit,'' says Flores, who left her country and moved to Atlanta specifically to make films. "A lot of them are Latinx, queer, and female-driven," she adds. Her most recent is Vanilla Milkshake, the story of a hopeless romantic who hangs around a diner hoping to meet her perfect soul mate. The film was an official selection in the 2020 Out On Film Festival in Atlanta and was picked as Best Youth Film at the Louisiana LGBT+ Film Festival. A "raunchy comedy" titled Sunday Service is next on the agenda, aided by a crowdfunding campaign. "I am a big advocate of working with diverse crews and doing everything in my power as an indie producer to lift up our voices as much as I can." Flores says she became a filmmaker in the first place "because I wanted to make sure kids like me had someone on the screen that looked like them, so they didn't have to struggle like I did."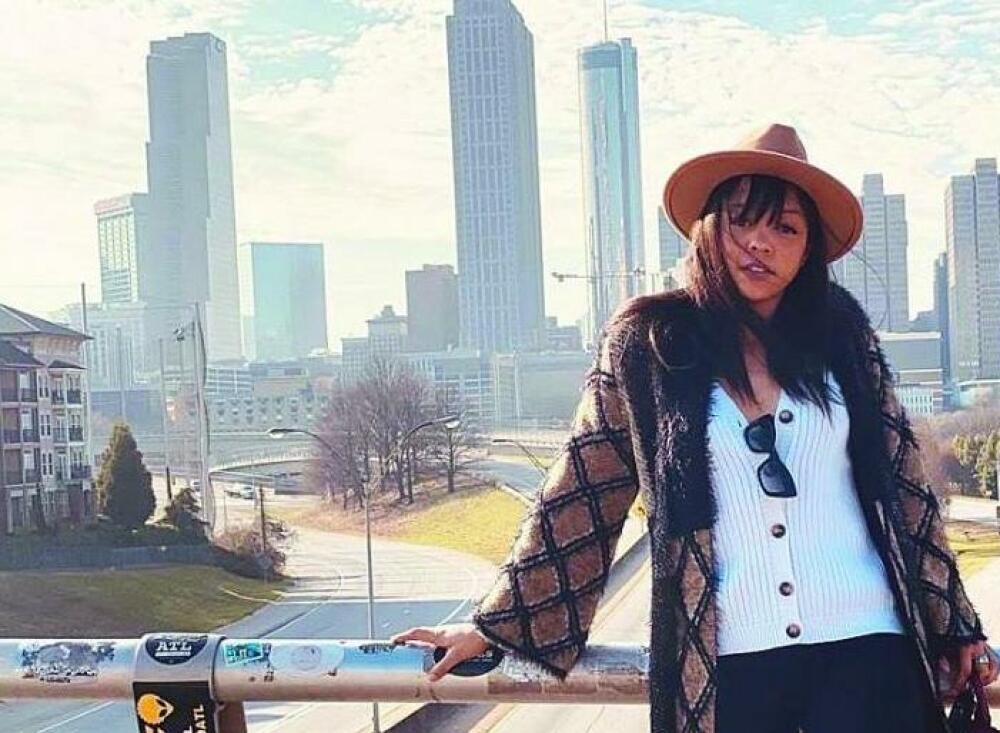 A similar theme is present in the work of Maryam-Zahra Ali, who documents raw emotions and the human experience — usually in a candid format, she explains. She has made one feature and eight short films since 2016. The recent Black is Beautiful "is my take of black joy and the current climate of the world." She made The Lives of Poets in 2018, a subject close to her heart. "I am a poet and writer as well — as was my father and my great-great-grandfather, Booker T. Washington," she says. "I'm currently working on writing and publishing my second coffee-table book. I am also completing a screenplay and gearing up to pitch a TV series I have created. I hope to get funded for shooting or have the screenplay purchased." Her first feature, Love & Logic, was shot five years ago. She calls it a coming-of-age story about a group of friends navigating through their twenties. Its production was, at best, chaotic. "It was my self-funded, freshman, passion project. There were lighting issues, sound issues, casting complications, postproduction drama. I was buying props from Walmart and returning them. I ended up playing the lead and directing. It was a huge, beautiful mess." Ali recently separated the film into episodes that she shares on her Instagram TV channel. "It doesn't reflect the quality or caliber of work I put out these days, but it is just as special. It was my introduction to film life." She also works as an art director and set decorator on music videos and the occasional commercial. 
In a more stringent vein, an independent agency in town released In Regards to Mr. Brooks, a visceral, 16-minute video documenting the June 2020 outpouring of grief and rage on University Avenue in Atlanta following the shooting of Rayshard Brooks by police officers. Shadow Tribe Productions ("where passion melds with imagination") also is developing a social-commentary talk show to be shown on YouTube. "The plan is to engage the topics of the day with an eye on the perspective of history from below and an eager willingness to spit in the eye of authority," cinematographer Brandon Mishawn says. "The idea is to be openly leftist, openly working class, and to behave with radical hospitality."

A short film with Atlanta as its backdrop is director and playwright Giovanni Tortorici's Language of Espionage. He says it "tackles masculinity, relationships, and what it's like being a delusional spy." Language won the audience choice award at the Atlanta Underground Film Festival in 2019 and was released on Vimeo and YouTube in 2020. Since then, his cannibalism short, Eat Your Heart Out, has followed a similar trajectory. "Coming off the heels of that, I have a narrative and doc projects in post that I hope to arrange some community screenings for." Tortorici's first directing gig was Aliens Without a Planet in 2017, in which "a grief-stricken girl tries to escape the grips of her alcoholic mother using the only way she knows how to — extraterrestrial beings." 
Mine 9, now showing on Netflix, is a Georgia-made, full-length feature that captured the Arizona International Film Festival Grand Prize in 2019 and — "much to our surprise," says executive producer Tim Barrett — won Best Feature Film Drama at Cinequest in San Jose. Barret continues, "We were up against the likes of Martin Sheen and another production by his son Emilio Estevez in the same category." Though fictional, Mine 9 is based on a true story of nine Appalachian coal miners scrambling to cope with rapidly depleting oxygen after a methane explosion. Pap's Manifesto also picked up a whole slew of awards. The plot involves an anguished father who plans to bomb a mosque to avenge the killing of his son. The film was produced by Athens-native Jeremiah Bennett (chairman of the Producers Guild of America, Atlanta Chapter) whose career in film covers the gamut, from Here Comes Honey Boo Boo to Crimes and Mister Meanors. 

Written and directed by Chris Danuser and Casey Clark, Pap's Manifesto stars Stephanie Kurtzuba (Martin Scorsese's The Irishman, The Wolf of Wall Street) and David Triacca (The Equalizer, Law and Order). Milledgeville-native Danuser was influenced by the writings of Flannery O'Connor, to whom the script is dedicated. "Many of Flannery's themes touch upon a mystical power of grace," says Danuser. "I grew up a mile from the farm where Flannery wrote most of her well-known work. I want to believe her energy is somehow lurking somewhere in my stories."
Also worthy of mention is David Nobles, a hometown cinematographer who works in just about every department on film sets with nearly 30 credits to his name, including writing and directing.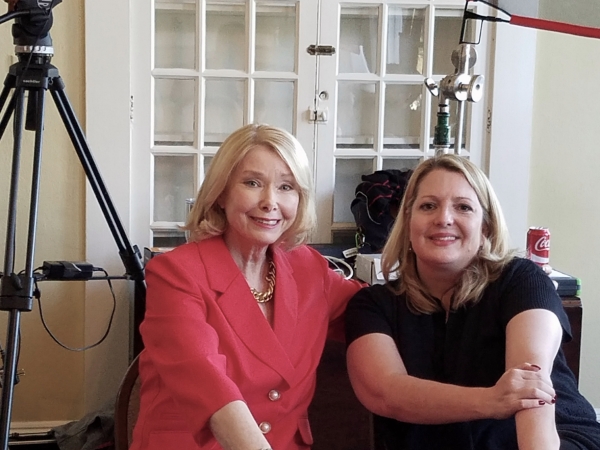 The horror genre seems to be especially appealing to local filmmakers. James Bickert, Kendall Keeling, Bret Wood, and Laurie Garner are just some of the Atlantans busily exploring the category. Keeling produced Crazy 2 Crazy and collaborated with Wood on Those Who Deserve to Die. She just directed a horror music video called Inside and is working on the screenplay for a full-length feature titled Appetite. "Bret Wood did this great film called Hell's Highway: The True Story of Highway Safety Films," Keeling notes. "If you want to go for some wacky kind of documentary, check that one out. And he's got lots of full-length horror films too." Bickert, whose current day job is set dresser on major local productions such as Ozark and Thunder Force, says the passion for independent filmmaking is still strong in Atlanta and the opportunities are greater for a more diverse field of voices despite a widening gap between low-budget and higher-tier productions on the distribution end. "Fame is easy, but money is ridiculously difficult. Those who have an original idea and will make that film at any cost are my people." Bickert says he is sitting on seven scripts, among them a post-apocalyptic Western that will likely be his next project. He wrote and directed Amazon Hot Box in 2018, Frankenstein Created Bikers in 2016, and Dear God No in 2011. The latter featured Atlanta scream queen Madeline Brumby and her special-effects wiz Shane Morton, both longtime habitués of the genre.
Garner too has worked with Morton and Brumby and is one of the busier horror producers and directors in town — her nickname G-Force is fitting. Often toiling in tandem with her husband Chris Mills, she is responsible for Milicent ("a mid-century monster romp"), Dearly Beloved ("a midsummer night gone awry"), and Deductible, a dark political satire in which the female lead pays a heavy price for getting rid of a small wart. Mexican-born, Atlanta musician Mauricio Carey often composes and performs the scores for her films. "We were bandmates way back in the day in Babyfat," Garner explains. 
Her film Another Rudolph in the Wall (Part 2) is a comedy mash-up that spoofs Gene Autry's yuletide classic along with Pink Floyd's famous anthem. Garner will screen the film every day during the "Beyond the Gallery of Dolls" art exhibition at 378 Gallery in Candler Park from October 8 until October 30. Garner's film career started in the props department of major productions in Georgia, such as The Vampire Diaries, Teen Wolf, The Hunger Games: Mockingjay — Part 1, and more recently, Teenage Bounty Hunters. Meanwhile, Mills has wrapped the horror comedy, Vampires Anonymous, that is now in postproduction. Written by Jon Waterhouse, it stars Dian Bachar, the Iranian wrestler The Iron Sheik, and the Clermont Lounge's indefatigable stripper, Blondie. 
Horror even gets its own festival in Atlanta. The Renegade Film Festival (formerly the Women in Horror Film Festival) is now accepting submissions for its next event in March 2022. Guests on the jury will include actress Heather Langenkamp, writer and director Adam Marcus, author and podcaster Scott Bradley, Real Queen of Horror Zena Sadè Dixon, and Atlanta-based actors and writers Melissa Kunnap and Brian Ashton Smith. "We have recently rebranded our festival in hopes of continuing to support marginalized voices in genre filmmaking," spokesperson Marissa Pona asserted. "We realized that helping women was wonderful, but we wanted to help LGBTQIA+ and BIPOC communities as well." 

Horror stalwart Anthony Taylor thinks the local indie scene is pretty healthy overall. "With online distribution platforms like YouTube and Vimeo leveling the playing field for getting the work out there, indie films of all genres, lengths, and formats are universally accessible now," he affirms. "The local community is diverse and full of women and people of all races making great films," but he would like to see filmmakers here support each other around a common platform that offers equipment and services at little or no cost. "I feel it would be a major boost."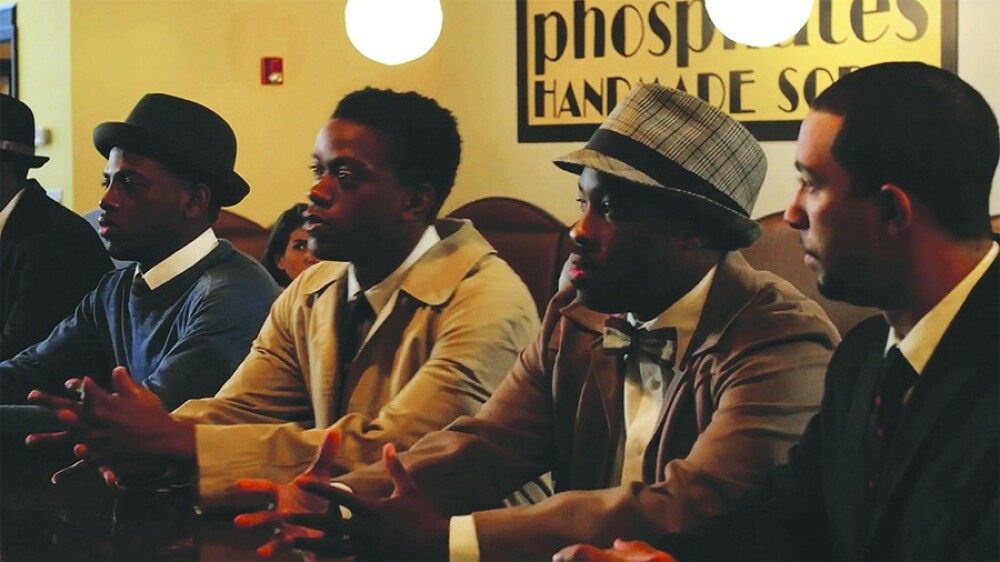 There are other, more mainstream filmmakers in Atlanta doing solid work that appeals to wider audiences. Writer Alison Rose Greenberg's first screenplay was the thriller Nightfall in 2009, and she has since contributed to the TV Land series Younger. She has two screenplays in the works — one is for the movie adaptation of her own book, Bad Luck Bridesmaid, and the other is a romantic comedy set in the backdrop of NASCAR racing that Will Smith is producing with music supplied by electronic duo The Chainsmokers.
Then there is Michael Waldron who, having worked his way up the ladder in just a few years, now gets serious attention. The Buckhead resident began as an intern, then production assistant, on the animated sitcom Rick and Morty for Adult Swim, but he soon became a writer and producer on the series. For a brief period prior to that, he was a set decorator. Waldron created the hit series Loki for Disney+. Named after the Marvel Comics character played by actor Tom Hiddleston, it's a sequel of sorts to Avengers: Endgame. He also is executive producer of the wrestling drama Heels for the Starz cable network, set and filmed in Georgia, and has just snagged a development deal with Disney Studios. His latest coup is getting hired to write a screenplay for the Star Wars franchise, about which he can only say, "It's set in space."

What advice does Waldron have for those just starting their careers in film? "Right now there might not be a better place to be an aspiring filmmaker than Atlanta," he tells Creative Loafing. "Go get a job, any job, on a local production. You'll learn how things are made and start making contacts most people would kill for. And then, in your nonexistent free time, keep writing and creating stuff of your own." —CL—
 
---