RESONANCE ATL: From cassette releases to R&B pop showcases, Atlanta musicians are busy
Digging into Atlanta's DIY and alternative music
Atlanta has countless big names rolling through town playing arenas or mid-level stages. With all of that star power, a lot of people forget that the city is also a fertile breeding ground for some amazing local musicians. Almost daily I hear about a new local band playing at an EAV bar or opening for some national act on tour. Support local ATL music. You might just catch the next Usher, Gladys Knight, Indigo Girls, or Black Crowes.
Just this month I discovered a new DIY house venue in Decatur, a cassette release show in an art gallery, an alternative and r&b pop showcase, a punk singer making affordable merch and even a band spearheaded by someone that I would classify as our very own Brian Wilson-incarnate. No matter where you may fall on the wide spectrum of musical taste, there's certain to be a local musician you will find to be a diamond in the rough.
Each month, I'll be digging deeper into the local scene, highlighting and previewing a wide variety of talent that calls Atlanta home.
Wed., Mar. 1
Dakota Floyd, Big Computer, Apes of the State, Dana Skully, Waller's Coffee Shop — Every so often I meet someone in the music scene that I can just tell is a champion for their people, in this case it's singer-songwriter Dakota Floyd. Floyd is not only a local folk punk god, but he also started his own one-man screen-printing company, Soda Prints, to provide affordable merch for DIY bands. Floyd is a frequent performer at Waller's Coffee, a hot new spot for local songwriters. This show will kick off with Floyd's relatable, introspective lyricism followed by new local punk group Big Computer, in support of popular PA band Apes of The State, on tour with Indianapolis' Dana Skully and The Tiger Sharks. We all yell about our life experiences, these folks just do it in key. — Jessica Goodson
$15. Wed. Mar. 1, 7:00 p.m. Waller's Coffee Shop, 240 Dekalb Industrial Way, Decatur, 30033 wallerscoffeeshop.com
Fri., Mar. 3
Jr. Joy, Nina Garbus, Yarn, Broke, Eyedrum Art and Music Gallery — It's not every day you hear about a cassette tape release show happening in an art gallery, you might call it a niche interest, but niche is exactly what Familiar Face Records specializes in. Two of Atlanta's own, Jr. Joy and Nina Garbus, have teamed up with the women-owned and operated cassette label for a night of DIY art pop and analog music sales. Both Jr. Joy and Garbus will perform and release new experimental tracks especially for the event and will be joined by other local DIY projects Yarn and Broke. If dreamy bedroom pop and noise bands are your thing, or your car still has a tape deck, this one's for you. — Jessica Goodson
$10-$15. Fri. Mar. 3, 8:00 p.m. Eyedrum Art and Music Gallery, 515 Ralph David Abernathy Blvd, Atlanta, 30312. eyedrum.org
Sat., Mar. 11
Pinkest, Immaterial Possession, Tomato Flower, Godcaster, 529 Bar — One of Atlanta's favorite foursomes, Pinkest, is joined by Athens' Immaterial Possession opening 529 for out-of-staters Godcaster (NYC) and Tomato Flower (Baltimore). The self-proclaimed "pinkies were known in the local punk scene for their rowdy basement shows and unrestrained live performances. The quad's 2020 album From Dust To Man And Back Again'' is full of sounds reminiscent of a 90s power pop band. These folks bring strong piano and crooning vocals, making for an acid-like listening experience – in the best way possible. With so much going on, these four still find a way to make their music an energetic, enjoyable, experience for anyone listening. — Jessica Goodson
$12-$15. Sat. Mar. 11, 9:00 p.m. 529 Bar, 529 Flat Shoals Ave. S.E. Atlanta, 30316. 529atlanta.com
Thu., Mar. 16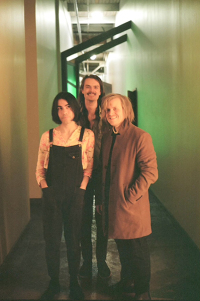 Floral Portrait, The Hensleys, Canary Affair, Boggs Social & Supply — It's not every day you hear a band refer to Jellyfish, a perfect but short-lived power-pop band from the 90s, as one of their greatest influences. So when I heard about Floral Portrait, I had to see what was up. The impossible love-child of Brian Wilson (The Beach Boys), Andy Sturmer (Jellyfish), Burt Bacharach and Colin Blunstone (The Zombies), Jason Bronson has become Atlanta's own experimental pop god. Last month, Bronson's newest project, Floral Portrait, released their self-titled debut album under Marching Banana '', a local veteran DIY label run by Sunset Honor Unit's Drew Kirby.
Typically, when you hear experimental or 'bedroom pop' you hear a lot of synth and electronic instruments, sometimes all made by one person, but on Floral Portrait'' you hear band members Bronson, Jacob Chisenhall and Freeman Leverett, as well as over 20 session musicians. I'm not sure how they did it, but they recorded everything you hear live in the studio. The album takes listeners on a journey through Bronson's mind with euphoric chamber pop sounds that are beautifully explored and executed from start to finish. Floral Portrait will make their Atlanta debut March 16 along with new Atlanta indie rockers The Hensleys and Athens' Canary Affair. — Jessica Goodson
$10-$15. Thu. Mar. 16, 7:30 p.m. Boggs Social & Supply, 1310 White St. S.W., Atlanta, 30310. Boggssocial.com
Fri., Mar. 17
Equal Creatures, Stay Here, Glazed, Suitor, The Bon House — If you saw The Indigo Girls last month at Terminal West you may have also seen one of my favorite local bands, Equal Creatures. Since their debut EP Prey Animal'' released last July, the emo indie rockers have been playing all over town. Their eclectic sound and thoughtful lyricism hones in on relatable struggles of young people and shows us the complexities of navigating the world as a queer person. Equal Creatures is playing with local rockers Stay Here, Glazed and Suitor at The Bon House, a new DIY house venue in Decatur. — Jessica Goodson
$15. Fri. Mar. 17, 7:00 p.m. The Bon House, 3146 Bonway Dr. Decatur, 30032. bonhouse.ticketleap.com
Sat. Mar. 18
Zoe Bayani, Annie Leeth, Locate S,1, Mick Mayer, 529 Bar — Since her 2022 EP Worst Nights'', Zoe Bayani has been all over town playing her country-infused indie rock full of bright, beautiful riffs, accompanied by dark, yet very relatable lyricism. Alongside Bayani opening this Locate S,1 and Mick Mayer show, is Athens' Annie Leeth. Leeth is not only a solo artist, but has also worked with a countless number of artists as a recording engineer and a session musician. Leeth's violin-centered experimental pop sound and use of pedals, combined with her ethereal vocals, make for a great live performance. Both are worth getting to 529 on time. — Jessica Goodson
$12-$15. Sat. Mar. 18, 9:00 p.m. 529 Bar, 529 Flat Shoals Ave. S.E. Atlanta, 30316. 529atlanta.com
Sun.. Mar. 19
Twelve25, King Pari, Rujen, The Earl — Twelve.25 brings a whole new meaning to the phrase "genre-blending." Bedroom pop, hip-hop, R&B, alternative and psych rock sounds can all be heard on their 2021 album Upside of Down''. These friends from the suburbs of Atlanta write songs that are incredibly unique in their sound and relatable in their message of existing as a young adult. This opener is not one you'd want to miss, see them with King Pari and Rujen at the Earl March 19. — Jessica Goodson
$10-$15. Sun. Mar. 19, 8:00 p.m. The Earl, 488 Flat Shoals Ave S.E. Atlanta, 30316. badearl.com
Thu., Mar. 23
Kiya Lacey, DJ $UGAR RICE, SunRhe, Aisle 5 — After a two-year hiatus from solo performing, Kiya Lacey returns to the stage with a new ongoing event Sounds Of The City, that'll launch March 23 at Aisle 5. Lacy's intent is to highlight the alternative pop and R&B music scenes through her event. Co-producing Sounds Of The City alongside Lacey and Speakeasy Productions is designer and brand strategist Malcolm Voltaire of Jesus Was Black and creative project manager Jonathan Mason.
Lacey is known for her dark yet dreamy electro-pop sounds and since her debut EP Fail In Love in 2013, the songwriter's releases have only gotten more cinematic and intentional with sound and production. At this highly anticipated show, you can expect to hear her new single "Away" (releasing March 3) and witness the 'new' alt-pop queen back in her element. Joining Lacey at Aisle 5 are locals $ugar Rice and SunRhé. — Jessica Goodson
$15. Thu. Mar. 23, 8:00 p.m. Aisle 5, 1123 Euclid Ave. N.E. Atlanta, 30305. aisle5atl.com
Fri., Mar. 31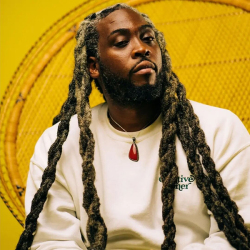 Adán Bean, Buteco — You may not know that half of Atlanta's hip hop group, The Remnant, is a nationally ranked slam poetry artist and can be seen performing, hosting and promoting shows all over Atlanta. Alongside co-host artist David Perdue, Bean hosts a monthly cabaret at Atlanta's own Brazilian restaurant/bar/coffee shop, Buteco. He features a unique variety of comedians, musicians and spoken word artists, and no matter who you are, you're guaranteed to be entertained. — Jessica Goodson
Free. Fri. Mar. 31, 9:00 p.m. Buteco, 1039 Grant Street S.E. butecoatlanta.com

Please send upcoming shows to consider for CL's Resonance ATL concert calendar to jessica.goodson@creativeloafing.com