J.WAIL Live Band featuring Vince Herman of Leftover Salmon + Kito B from Particle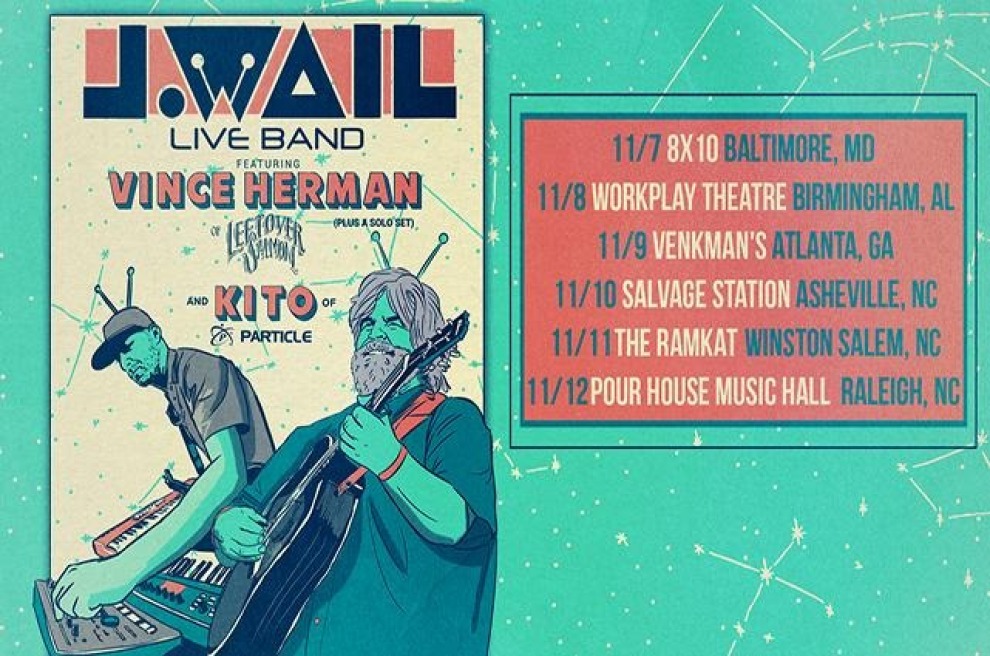 Friday November 9, 2018 09:00 PM EST
Cost: $15-$25
USER SUBMITTED
From the venue:
J.WAIL Live Band ft Vince Herman Leftover Salmon + Kito Bovernshulte Particle
Vince Herman will play a solo set and then join J.WAIL Live Band*
It is the dawn of an age of digital wizardry and in this modern era gadgets seem to surge in song, congealing in an amalgamation of buzzes, beeps and blips. The pulsing of machines and pounding of concrete and steel in symphonic collage power our world. J.WAIL rises to the call of the sonic traffic controller, poised behind a palette of electronic devices, guitar, booming bass and live drums.
More information