Adventures Under the Sea!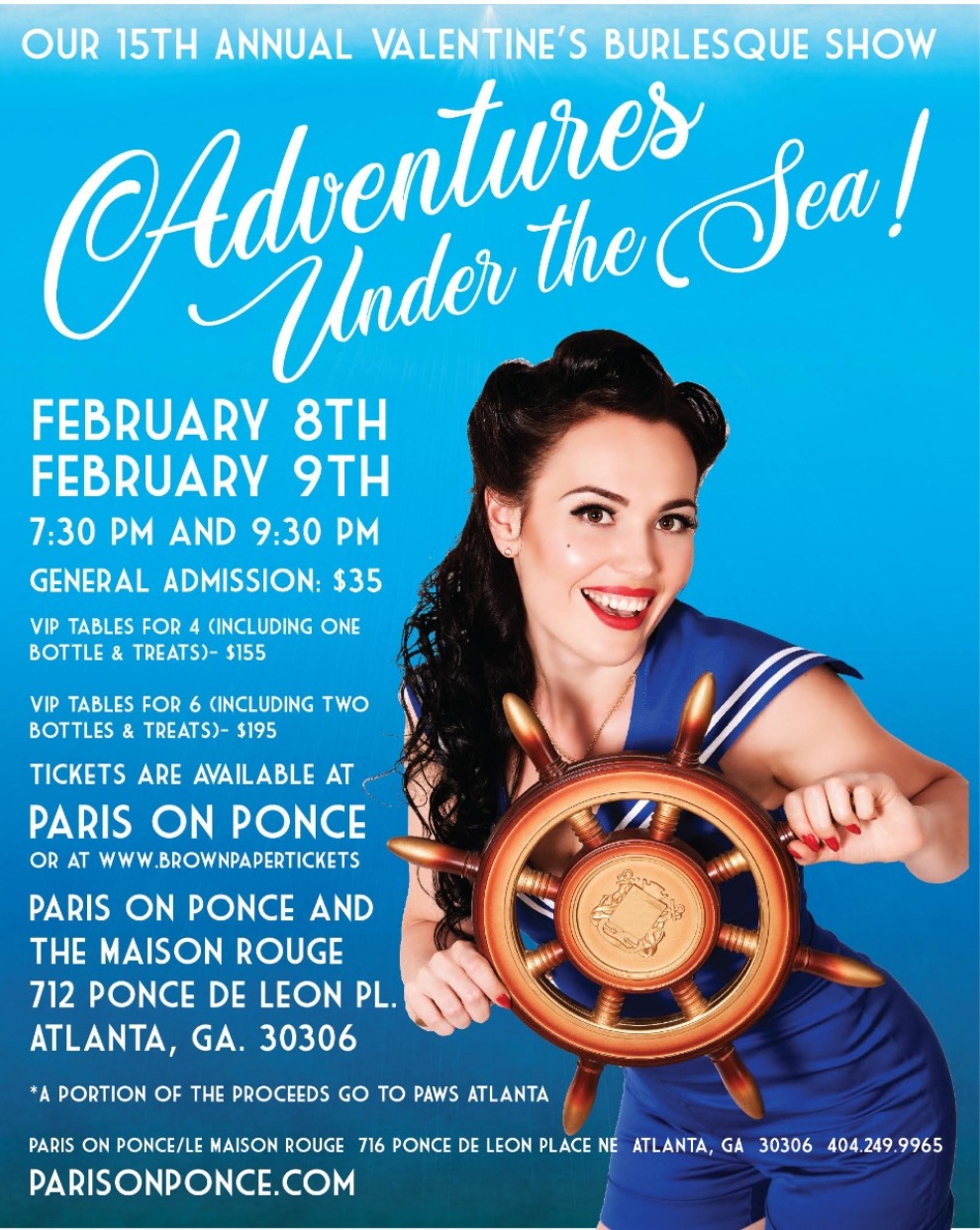 Friday February 8, 2019 12:00 AM EST
Cost: $35-$195,
USER SUBMITTED
From the venue:
Welcome back Mermaids and Mergents! Paris on Ponce and The Maison Rouge is doing it again for the 15th year with another original show!
What could be more mysterious and beautiful than an exotic woman? How about an exotic woman accompanied by the dark adventures of the ocean? Mermaids, sharks, octopi, jellyfish, siren songs, pearl divers, and perhaps even a rock lobster or two?
All of these and more is in store for you this year! Get your tickets fast, we sell out every year!
Please arrive 30 minutes before, and while we encourage any kind of dress up, there is no formal dress code.
More information