Atlanta Dogwood Festival 2019 - Friday April 12th
Friday April 12, 2019 12:00 PM EDT
Cost: Free,

CL RECOMMENDS
From the venue:
For all Atlanta Dogwood Festival Events
This year, the Atlanta Dogwood Festival celebrates its 83rd Anniversary in Piedmont Park, ringing in the spring with live performances, art booths, kiddie rides, bites from local restaurants, and thousands of cabin-fevered Atlantans. Attendees can visit the Artist Market which showcases hundreds of artists from around the country, and features sculpture, painting, pottery, jewelry, photography, and more. Admission is free to the festival, but check out the website for a look at the special ticketed events.
More information
Featuring
An Atlanta, Georgia native, Cinnamon Denise is a vocalist, bassoonist, songwriter, and producer who has a talent for engulfing listeners into her music. As a vocalist, she started singing at an early age in her church Gospel choir where she developed a unique and virtuosic singing style. Sh... |
more...
Larry was brought up in the inner city of Cincinnati, Ohio by a single parent along with nine other siblings. The dilapidated three tiered tenement literally shook with the radio and vinyl record sounds of everything from blues, gospel, and soul, to jazz. It was in this fertile, eclectic musical env... |
more...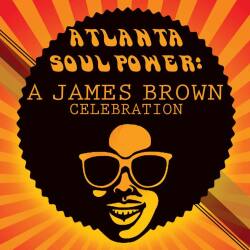 Band Members
Dewey Barfield - Drums Greg Kirkland Sr - Bass, Vocals Oliver Nichols - Vocals... See More
ASP are about celebrating JBs music & getting people up & dancing. With singer Oliver Nichols (Soulhound/Tribute ABB) & heavyweights from ATL music scene.
|
more...
The Jake Bartley Band is a South Carolina based band that is the result of an all-star group of talented musicians and songwriters who have long awaited an opportunity to come together and create a fresh, soulful, yet roots oriented sound. The members of the band have each spent years traveling and ... |
more...
At 26, Jacob Bryant has lived through more than men twice his age. Hidden behind his blue eyes and charming smile lies a past of addiction, death, and divorce that have fueled his songwriting aegedgend pushed him to track some of his most popular biographical anthems including "Save My Soul," "This ... |
more...