Lupita's Revenge: Shadow puppets & Live music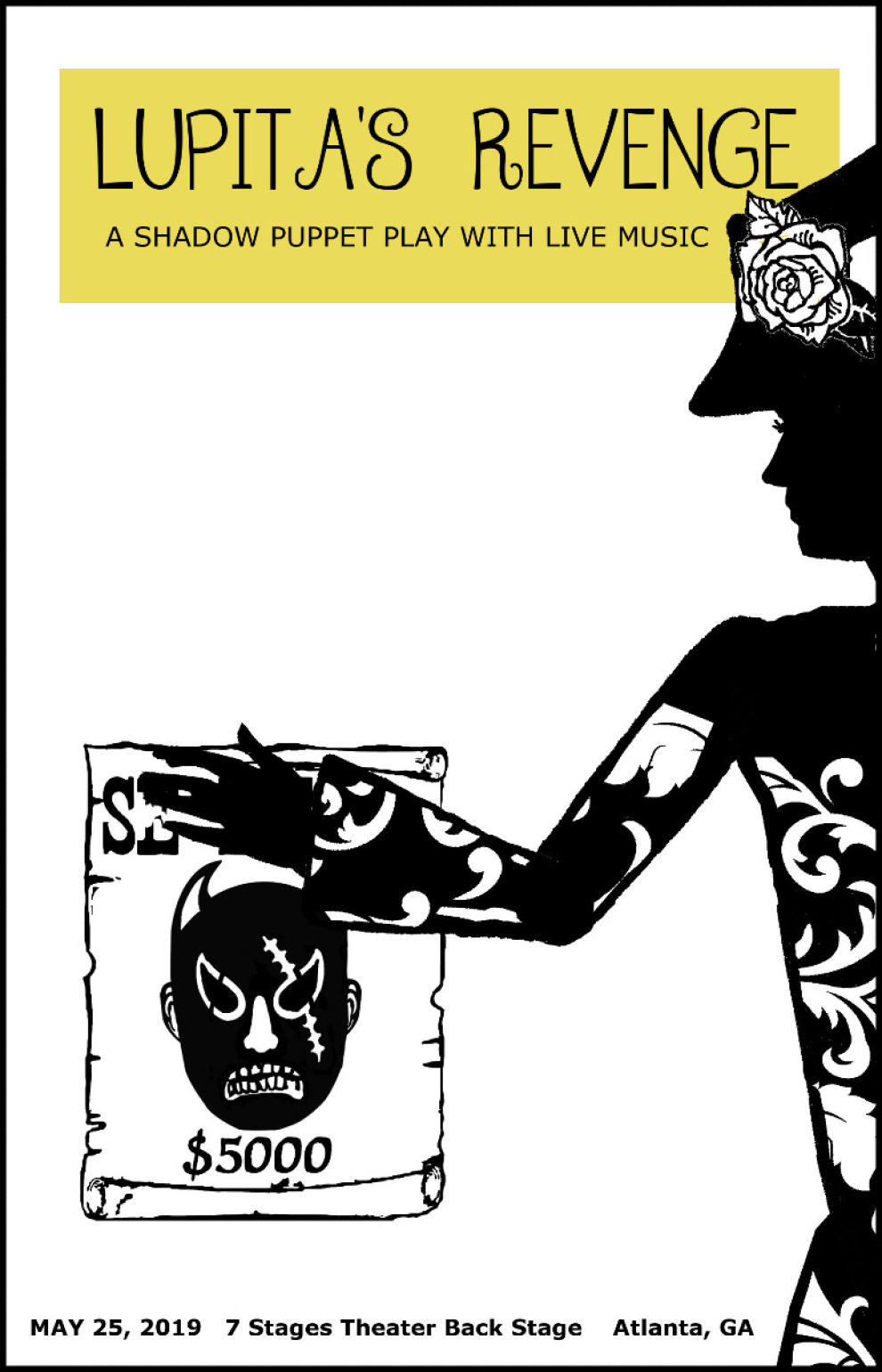 Saturday May 25, 2019 07:30 PM EDT
Cost: $25+,
USER SUBMITTED
From the venue:
Athens, Georgia-based puppetry troupe, Lupita's Revenge, will perform their self-titled feature-length play in Atlanta at 8:00 PM on Saturday May 25, 2019 at the 7 Stages Theater Back Stage.
Lupita's Revenge is an alliance of eight musicians and visual artists creating intimate, cinematic, all-acoustic puppet shows in small theaters.
The story is based around Lupita's quest to avenge her father, Mexico City's most beloved luchador, "El Guapo" Jimenez, who met his end during the last fight of his career. Lupita's quest for revenge takes her on a journey to Valdosta, Georgia, to confront her father's assailant.
• "Lupita's Revenge" is a 45-minute 'crankie-opera' with live music, featuring a soundtrack of Latin American classics.
• The vengeance play is based between Mexico City and Valdosta, Georgia, and features luchadores, carnivals, a knife fight, wild chases, and one mild decapitation.
Ages: Adults/Adolescents.
More information