Event Scheduled
Spaceface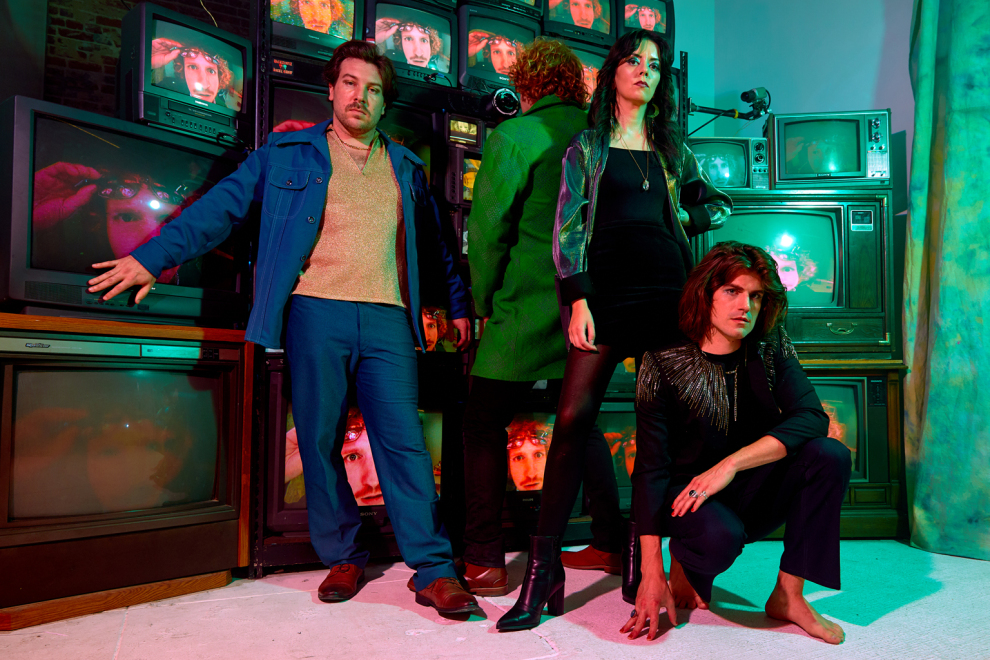 Tuesday September 6, 2022 08:00 PM EDT
Cost: $13 - $15,
From the venue:
Bottled Up | Mission Hill More information
Featuring
"Jangly and glamorous, Bottled Up's freaked-up art pop is a smoothie of frontman Nikhil Rao's key obsessions: Suburban Lawns, italo disco, Alan Vega, Television (the band), television (the appliance), Andy Warhol, the entire decade of the '80s, Prince's particular shade of plum purple, his o... |
more...
Mission Hill is an alternative rock band from Boston MA that mixes provoking songwriting, catchy hooks, moody vocals, an energetic live show, and strong musicianship with an unerring commitment to their unique sound. Since forming they have gained a large east coast following through indie distrib... |
more...
Spaceface is a self described "Retro Futurist Dream Rock" (but you can call them psychedelic-pop) band from Memphis, TN and Los Angeles, CA, active since 2012  and including members of The Flaming Lips and Pierced. Always eavesdropping on the Universe whispering its chaotic will, the groovy bun... |
more...