Black History Month Events in Atlanta

CL's guide to Black History events
CL's Black History/MLK Cover February 2018
---
---
Atlanta is often called the Black mecca of the South, so what better place to celebrate Black History Month than here? From the Civil Rights Movement to nonviolent demonstrations, commemorate African-American heroes who gave people hope for the future and advanced the quality of life for the black community.
The King Center is a great place to start. This living memorial is dedicated to the legacy of Dr. Martin Luther King Jr. and offers a variety of programs and services committed to fulfilling King's dream of the beloved community.
Atlanta's spectacular
National Center for Civil and Human Rights is the place to follow with events throughout the month. The NCCJ has the King papers archive and one of the largest collection of the Civil Rights era history in the US.
Black History Big Events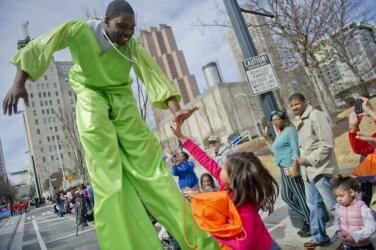 Saturday February 22, 2020 12:00 pm EST
Browse the Black History Month Parade schedule as well as recommendations. CL's critics & readers weigh in on the definitive guide to the event. |
more...
List of Black History Events
Saturday February 1, 2020 12:00 am EST
"Black Heritage and the Brotherhood of Man" is the Steffen Thomas Museum of Art's annual exhibition ...
|
more...
Sunday February 9, 2020 08:00 pm EST
Mat Kearney is a #1 iTunes artist whose third album, Young Love, debuted at #1 on the Billboard digi...
|
more...
Thursday February 13, 2020 11:00 am EST
This informative and entertaining program will include dynamic presentations, the award-winning Geor...
|
more...
Saturday February 15, 2020 06:00 pm EST
Black & Proud is an art show that celebrates Black History, Heritage & Culture. This art show will h...
|
more...
Saturday February 22, 2020 12:00 am EST
12pm-9pm
Celebration Includes: Back in the Day Gallery Exhibit, Vendor Marketplace, ATL Black Hist...
|
more...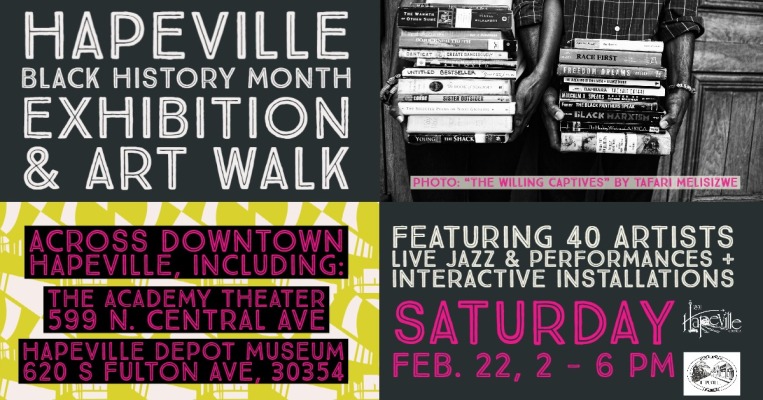 Saturday February 22, 2020 02:00 pm EST
Join us for a celebration of the arts and Black History month for Hapeville's first Black Histoy Mon...
|
more...
Friday February 28, 2020 09:00 pm EST
Black Tiger Sex Machine, often abbreviated as BTSM, are a Canadian electronic music trio based in Mo...
|
more...
CL Articles on Black History
Tuesday February 16, 2010 04:00 am EST
Many of the city's African-American landmarks need attention |
more...
Past Years
Thursday February 9, 2012 08:00 am EST
Best bets for Black History Month 2012 |
more...
Wednesday February 11, 2009 03:07 pm EST
Black History Month Events 2009 |
more...
---
Black History Month Events in Atlanta - MLK, Parade, Civil Rights CTR