Ecco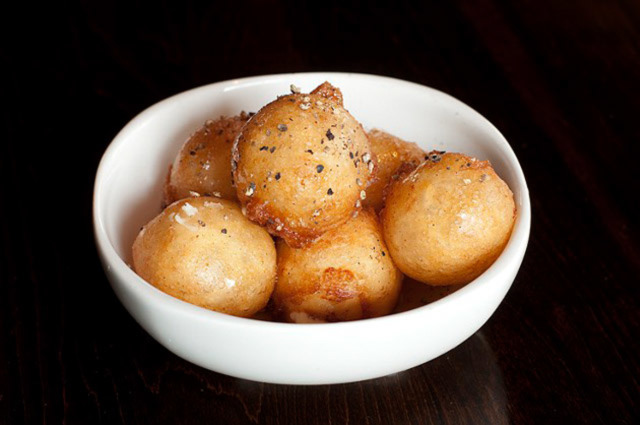 Call: (404) 347-9555 or visit
ecco
Ecco, operated by Fifth Group Restaurants, remains one of the best restaurants in our city. Great wine list. The fried goat cheese with honey and cracked pepper is legendary.
Sunday March 22, 2020 04:00 pm EDT
Taste the Mediterranean with Ecco Midtown! On Sunday, March 22 from 2-6:30 p.m. Ecco Midtown is bringing Cypriot cuisine to its Midtown patio. Guests can enjoy flatbreads, grilled meats and seafood with wine and cocktail pairings. Check out the menu below:
Kibbeh spiced goat
Wood grilled tuna keba...
Cost: $60
Saturday June 29, 2019 05:30 pm EDT
Lacking some vitamin sea? Join Ecco for Sirens of the Sea, a supplemental menu celebrating Mediterranean coastal cuisine, on Wednesday, June 26, through Sunday, July 7. The seafood-centric menu, developed by executive chef Brent Banda, features one-of-a-kind dishes like Txangurroa with devilled crab...
Cost: No Cover
Thursday June 13, 2019 07:00 pm EDT
Take a trip to Napa Valley from the comfort of Peachtree Road at Ecco Buckhead! On Thursday, June 13, from 7 to 9 p.m., the restaurant will welcome Katie Lazar and Susan Naderi Johnston of Cain Vineyard & Winery for a wine tasting experience and champagne reception . For just $75, guests will enjo...
Cost: $75