Cascade Family Skating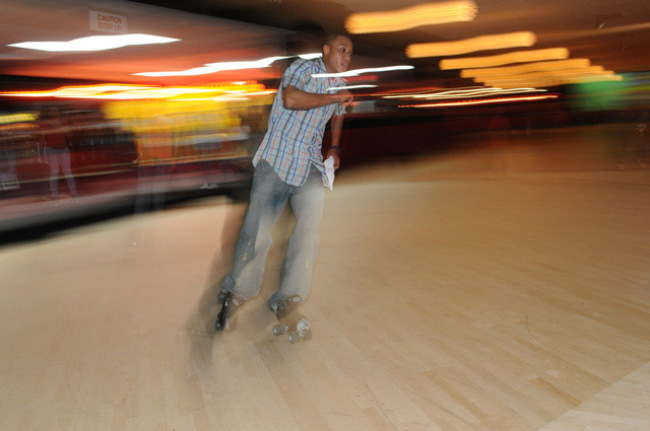 If the neon cascade sign looks familiar, that's because Cascade Family Skating served as a primary shoot location for the 2006 movie ATL, starring a roller-skating T.I. The southwest Atlanta rink follows in the tradition of southwest Atlanta's now-defunct Jellybeans, where the talented teens who congregated there in the late-'80s/early '90s went on to become such household names as Dallas Austin, Jermaine Dupri, and members of TLC. For the grown folk still down to bounce, rock, and skate, Sunday night is adults only.
Thursday September 29, 2022 09:00 PM EDT
Come join us for "MBA RollBounce" as we welcome everyone into the city at the Black owned and Nationally renowned "Cascade Skating Rink."
About this event
It's that time of year again when the NBMBAA gathers to celebrate and create opportunities for Black MBAs. But get ready to play hard after...
Cost: $15 – $50
Saturday October 22, 2022 11:30 PM EDT
The hottest skate party of the year is in Atlanta! Come dressed in your flyest fashion at the Silver Fox Saturday Skate, Vibe, & Chill!
About this event
You've seen them on TMZ, The Steve Harvey Show, and at Essence Festival! Now the Silver Fox Squad is taking over Atlanta's legendary Cascade ...
Cost: $35 – $150
3335 M.L.K. Jr. Drive S.W.
Atlanta
,
GA
30331
(404) 996-0078
cascadeskating.com
Roller Skating Rink
Hours
Monday: Closed
Tuesday: 7:00 – 10:00 PM
Wednesday: 8:00 PM – 12:00 AM
Thursday: 8:00 – 10:00 PM
Friday: 7:00 – 11:00 PM
Saturday: 1:00 – 6:00 PM
7:30 – 11:00 PM
Sunday: 3:00 – 7:00 PM
8:00 PM – 12:00 AM