Cascade Family Skating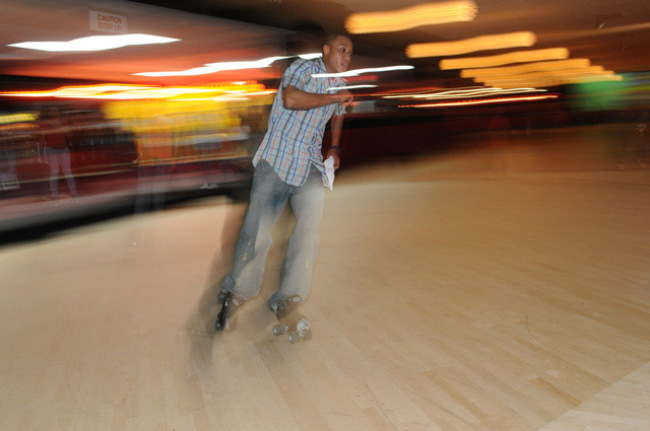 If the neon cascade sign looks familiar, that's because Cascade Family Skating served as a primary shoot location for the 2006 movie ATL, starring a roller-skating T.I. The southwest Atlanta rink follows in the tradition of southwest Atlanta's now-defunct Jellybeans, where the talented teens who congregated there in the late-'80s/early '90s went on to become such household names as Dallas Austin, Jermaine Dupri, and members of TLC. For the grown folk still down to bounce, rock, and skate, Sunday night is adults only.
Saturday July 20, 2019 11:45 pm EDT
Remember the days of Skate Key, the Rink, Empire, Cascades, Red Wing, Kate's Skating Center just to name a few. Come party with DJ SNS and Special guest Lord TARIQ and Peter Gunz. A Skate Party like no other. Don't Miss It
Cost: $20
Saturday July 20, 2019 11:30 pm EDT
Categories: skating Calling all my Skaters! Do you remember the days of Skate Key in the Bronx, The Rink in NJ, Empire in Brooklyn, Cascades in ATL, Red Wing in Columbia? For one night only we are taking you back and bringing you the Skate Key & Rink Reunion Skate Party with Music by DJ SNS and spe...
Cost: $20
3335 M.L.K. Jr. Drive S.W.
Atlanta
,
GA
30331
(404) 996-0078
cascadeskating.com
array(1) {
  [0]=>
  string(3) "898"
}

Roller Skating Rink