THE VINYL WARHOL: Star Bar — and events not happening at Star Bar
Gentrification will be the death of us all
I've been writing about Star Community Bar a lot the last two weeks. Perhaps you're already aware that the Little Five Points venue is currently fighting for its future after developers bought the space on which it resides. They plan to tear down the historic bank that Star Bar calls home to build a trendy new building to house restaurants, shops, and office space. There's also talks of building those ReAlLy CuTe town homes that mark the death of all historic neighborhoods. In a bit of good news, Star Bar had a recent victory when plans were delayed.
I'll keep this intro brief, but like I said, I've written one, two, three, four articles on the on-going saga, so catch-up if you're behind. You can also sign the petition to keep Star Bar open!
And to if you're thinking, "well why didn't they cover any Star Bar events happening in October," you have point, but the following was written before this intro. But, check out the events happening this month at Star Bar. Perhaps next month I'll do more in-depth coverage of the upcoming happenings at the Little Five Points staple.
Keep up the good fight everyone!
Mon., Oct. 3
Remi Wolf, The Eastern — So many musicians have either an air of mystery or snootiness about them, one where you never think you could just talk to them like a normal person. Remi Wolf is the opposite. Through her jovial and silly music and interviews, Remi comes across like someone you'd run into at a bar. She'd open with a dick joke and keep you laughing all night. My introduction to her was "Woo" off her 2020 EP, I'm Allergic To Dogs!. It's a love anthem with sweet synths and a contagious "woo" sample throughout the entire song. Remi, it seems, is all about fun. It infects every aspect of her music, from the songs themselves, to the titles, and album art. Juno, her 2021 debut album, continued this theme. The album art was Remi crouched among pictures of her dog, who the album is named after. Song titles include "Anthony Kiedis," "Sexy Villain," and "Grumpy Old Man." I can't imagine the whacky hijinks she has planned for her first big tour. — Matthew Warhol
$30-$50. Wed., Oct. 5, 8:00 p.m. The Eastern, 777 Memorial Dr. S.E. easternatl.com @easternatl
Wed., Oct. 5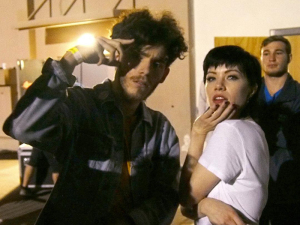 Carly Rae Jepsen, The Eastern — Carly Rae Jepsen might be the poppiest of the pop artists working today. Her music is sugar at its sweetest, nothing but catchy hooks and bright instrumentals. If Jepsen was working in the 80s, she would have been performing at your local mall—that kind of pop artist. Many wrote her off as a one-hit wonder after her debut single, "Call Me Maybe," became song of the year in 2012. And although she hasn't hit commercial success to that height since, she's built a strong fanbase and a catalog of infectious anthems. I'll never forget meeting her outside the Orlando venue she stopped at on her EMOTIONS tour, supporting one of my favorite albums of 2015. I was definitely an outsider in a crowd of teenage girls, shouting the lyrics to "Run Away With Me" and "I Really Like You." Listening to the first snippets from her upcoming album, The Longest Time, Carly has not missed a beat. She's wittier than ever, singing the verses on "Beach House." And every song has her signature voice and lush instrumentals. This pop princess is showing no signs of slowing down. — Matthew Warhol
$40-$80. Mon., Oct. 3, 8:00 p.m. The Eastern, 777 Memorial Dr. S.E. easternatl.com @easternatl
Wed., Oct. 12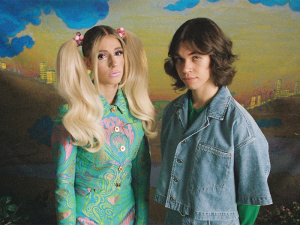 Domi & JD Beck, Aisle 5 — Calling Domi & JD Beck virtuosos is an understatement. These two former child proteges have been outplaying people double, maybe three-times, their age for years now. Domi is a keyboard killer. She effortlessly glides across multiple keyboards at once. JD Beck is a drum master. This youngin can switch time signatures 10 times in two minutes, never missing a beat. Together, they create jazz journeys leaving audiences speechless. Their debut album is NOT TiGHT. Many instrumentalists can play flawlessly, but struggle to make a catchy song. Such is not the case with these two. They flex their muscles when they need to and keep it simple when necessary. Joining them are musical megastars including their label-head Anderson .Paak, Mac DeMarco, Herbie Hancock, and Thundercat. Domi & JD Beck are pretty damn good vocally too. I wish I was as good at one thing the way these two are amazing at seemingly everything. — Matthew Warhol
$25. We. Oct. 12, 10:15 p.m., 1123 Euclid Ave. N.E. www.aisle5atl.com @aisle5_atl
Fri.-Sun., Oct. 21-23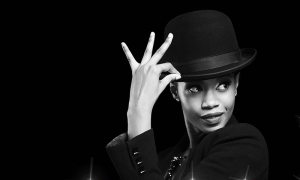 CHICAGO, Fox Theatre — Fox Theatre is celebrating 25 years of razzle dazzle with the return of the longest running American Musical in Broadway history, CHICAGO. Travel back to the Roaring 20s for a night of vaudeville and jazz, as the audience follows Roxie Hart through murder, prison, fame, and more. Whether you've seen musical before, watched the 2002 movie, heard the famous music, or are new to the whole damn thing, you will no doubt get caught up in all the glitz and glamour of CHICAGO. The costumes are to die for. The dance numbers are stunning. The music is classic. This is a must see for any lover of musicals, jazz, dance, The 20s, or fun. — Matthew Warhol
$34+ Fri.-Sun., Oct. 21-23, various times. 660 Peachtree St. N.E. foxtheatre.org @thefoxtheatre
Fri., Oct. 21
April Friday Jazz Night, High Museum of Art — Hands down, jazz nights are the best way to experience the High Museum. I love museums. But, my biggest complaint about them is that visiting a museum is too similar to going to the library. On jazz night, however, The High is alive. People are drinking and laughing and clapping. Everyone gets dressed up. The main corridor is buzzing from the energy produced by world-class musicians giving their all. And you're free to walk through the exhibits as usual, but even that feels electrified. Somehow, Atlanta's biggest arts institution gets even more creative. — Matthew Warhol
$25. Fri. Sept. 16, 6:00 p.m. High Museum of Art, 1280 Peachtree St. N.E. high.org @ highmuseumofart
Fri., Oct. 24
Pusha T, Coca Cola Roxy — Let phase two begin! Pusha T is continuing to prove his work ethic when he returns to Atlanta for his second show in a year. Pusha T has nothing left to prove. The 44-year-old Virginia Beach rap kingpin has been putting in work since 1993 — the year I was born(!!!). He is one half of Clipse, the legendary coke rap duo that, along with their hometown producers The Neptunes, brought their powder-white rhymes to both the streets and the charts. Then, when Push's brother Malice became a born again Christian and quit secular music, the man became the heaviest hitter on Kanye West's G.O.O.D. Music label, releasing watertight album after album, culminating in 2018's modern classic Daytona. I could go on and on ad nauseum — he had a hand in writing the iconic McDonald's "I'm Lovin' It" slogan, destroyed rap's biggest star, Drake, in a rap beef, etc. The point is, Pusha T doesn't need to be working as hard as he is. In April of this year, he scored his first number-one album with It's Almost Dry, a declaration of dominance produced entirely by Pharrell and Kanye West. It's in competition for best album yet, and he recently said he had no plans on slowing down, but, in fact, will be releasing music at a higher rate. Do you need to be convinced any further? "The money counter ding is so exciting." — Matthew Warhol
$38-$148. Fri., Oct. 24, 8:00 p.m. Coca Cola Roxy, 800 Battery Ave. S.E. @cocacolaroxy
Thu., Oct. 27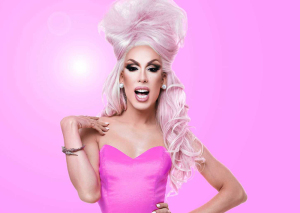 Alaska, Hell at The Masquerade — Celebrate Atlanta pride with one of drag's most electric superstars. It is hard to stand out in a room full of the best drag queens in the country. Everyone is so well put together, perfectly manicured both in appearance and branding. But when Alaska Thunderfuck 5000 walked into Ru Paul's Drag Race All Stars season two, it was clear she was the one to beat. And nobody beat her. She was the funniest, the most fashionable, the most iconic. First appearing in the fifth season of Drag Race, Alaska was instantly a fan favorite thanks to her incredible sense of humor. A runner up in that season, she became a supernova in the world of drag after taking home the crown on All Stars season two. A mixture of old Hollywood and Paris Hilton, Alaska parodies the rich and famous while being a star in her own right. She is glamour and white trash wrapped in beautiful, ironic bow. — Matthew Warhol
$20. Thu. Oct. 27, 8:00p.m., 50 Lower Alabama St. masqueradeatlanta.com The Masquerade
Sun., Oct. 30
Melt-Banana, The Earl — Melt-Banana was one of the most surprising shows I've ever been to. I went in blind with a friend who was a fan and knew I would enjoy their performance, and he was right. It was an abrasive hour of shredding guitars, screeching vocals, and thumping samples. By far the most intense show I've been to without a drummer. In lieu of live percussion, Yasuko Onuki wielded a controller with possibly hundreds of drum beats on it. She was practically controlling the audience's movement with this device, summoning jittery beats that made the people move. Guitarist Ichiro Agata fed his guitar through numerous pedals, creating ear-piercing noise. This is one musical experience you shalt not soon forget. — Matthew Warhol
$25. Sun. Oct. 30, 8:00p.m., The Earl, 488 Flat Shoals Ave. S.E. badearl.com @badearl