Atlanta's EDM/Electronic Scene
Events
Nothing found, please try again
Content
Friday June 5, 2020 03:26 pm EDT
'I Can't' video re-released after being removed on YouTube |
more...
Saturday May 30, 2020 04:30 pm EDT
Dreamy pop song, 'American Dream,' out now |
more...
THE MOVE: Plan Accordingly. Culture, After Hours, Arts Agenda, Comedy, Dance, Performance Art, Visual Arts , Distillers/Cocktails
Saturday November 2, 2019 09:54 am EDT
Hey, y'all! What's the move? |
more...
Wednesday September 25, 2019 03:46 pm EDT
Ravine pumps it up and up |
more...
Wednesday September 11, 2019 11:50 am EDT
An interview with Glenn and Madeleine Goodhand of IRIS Presents |
more...
Saturday March 16, 2019 02:16 pm EDT
The Belgian techno act is still 'Pretty in Kink' |
more...
Thursday March 7, 2019 02:00 pm EST
The monthly drum n bass night fosters community |
more...
Atlanta's best albums of 2018 Music and Nightlife, Album Reviews, Local Album Reviews, Crib Notes, Chad Rad's Top Picks
Sunday December 30, 2018 06:07 pm EST
From Migos to Misanthropic Aggression, 40 of the city's most essential listens of the past year |
more...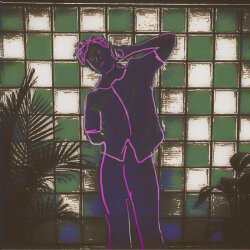 Monday December 3, 2018 11:12 am EST
Lo-fi house producer releases his debut EP |
more...
Afropunk Atlanta's radical potential 5 Things to Do, Music and Nightlife, Crib Notes, News You May Have Missed, Music Features
Friday October 12, 2018 02:00 am EDT
N.E.R.D., Kaytranada, Death Grips, and more bring diversity in thought and sound for the two-day block party |
more...
Venues