Fall Arts Preview 2019: Dance
Interpretative and ritual, modern and folk, ballet and bharatanatyam
SIDEBAR: POISED FOR GREAT PERFORMANCES
Atlanta Ballet
Founded in 1929, Atlanta Ballet — www.atlantaballet.com — is considered one of the premier dance companies in the country. Atlanta Ballet's eclectic repertoire spans ballet history, highlighted by beloved classics and inventive originals. In 1996, Atlanta Ballet opened the Centre for Dance Education (CDE), which is dedicated to nurturing young dancers while providing an outlet for adults to express their creativity. The CDE serves over 23,000 people in metro Atlanta each year. Atlanta Ballet's roots remain firmly grounded in the Atlanta community and continue to play a vital role in the city's cultural growth.
"Love Fear Loss," by Brazilian choreographer Ricardo Amarante, is the centerpiece work of the opening program of the company's 90th season, It follows the love story of French singer Édith Piaf from the high of new love, through the fear of intimacy slipping away, to the tragedy of losing her lifelong partner. Amarante has described his work as a celebration of the human condition and the beauty that arises from even the darkest moments in life.  The program will also include a remounting of "Vespertine," the hypnotic 2017 work by British choreographer Liam Scarlett, a world premiere commissioned work by New York-based Claudia Schreier and a guest performance by New York-based Complexions Contemporary Ballet.
Caló Gitano Dance Academy
Marianela "Malita" Belloso was born in Caracas, Venezuela, and has been dancing flamenco for practically her entire life. She started when she was only six years old. By the time she was nine, she was already performing on television and in major flamenco stage productions with Siudy Quintero Dance Academy, the largest flamenco dance academy in Venezuela. Malita arrived in Atlanta in 2000 and formed the flamenco performance company Caló Gitano – www.calogitano.com – now the largest flamenco academy in Georgia. After opening Caló Dance Studio in Kirkwood nine years ago, Malita trained a group of advanced flamenco dancers and formed partnerships with other artists and musicians to create large-scale theater works and original flamenco musical productions as Caló Theatre Company  
Core Dance
Core Dance – www.coredance.org  – was co-founded in 1980 in Houston, Texas, by dancer and choreographer Sue Schroeder and her sister, Kathy Russell. Five years later, the organization added Atlanta, Georgia, as a second home base. Over four decades, Core has performed 125 pieces of original choreography across the globe, collaborating with the renowned and the obscure. The company actively encourages participation and conversation with the community, sharing what they know about bodies and movement with those dealing with abuse, homelessness, language barriers, refugee status, substance abuse, aging, and HIV/AIDS.
"If… a memoir" is a love song written for humanity. Sue Schroeder in collaboration with the Dance Artists of Core Dance, Christian Meyer (composer), and Simon Gentry (cinematographer) will create an evening-length, physical theater choreo-poem. According to Schroeder, "this new work will draw from early 1950s Beat Generation culture and influences including jazz-inspired rhythm, improvisational spirit, rejection of standard narrative values and seeming disorganization with a deliberate effect."
Department of Dance at Kennesaw State University
Kennesaw State University is home to Georgia's largest collegiate dance program and Atlanta's first theater designed specifically for dance. Through the program's academic and practical experiences, students develop a holistic understanding of dance as an art form while also investigating dance as a method of analysis, a mode of enquiry, and an aesthetic experience. The Department's collaborative partnerships provide students with uniquely valuable opportunities. This year, KSU Dance launched a new partnership with Terminus Modern Ballet Theater, directly connecting students to the professional practice of dance. 
September 27, KSU Dance – www.arts.kennesaw.edu/dance – presents The Charlotte Ballet performing Johan Inger's "Walking Mad," a piece inspired by a quote from Socrates: "Our greatest gifts come to us in a state of madness." KSU's student dance company will premiere "Slang," a new work in November.
Emory Dance
Emory Dance – www.dance.emory.edu –  presents a wide range of public programming each year, including Emory Dance Company concerts, the Friends of Dance Lecture Series, guest artists, dance on film presentations, and informal and site-specific performances and events. Through the Candler Concert Series, Emory Dance presents some of the finest modern dance choreographers and companies, including The Bill T. Jones/Arnie Zane Dance Company, Monica Bill Barnes & Company, David Dorfoman Dance, Doug Varone and Dancers, Urban Bush Women, the José Limón Dance Company, and Cedar Lake Contemporary Ballet.
September 19, the Emory Dance Program presents a Creativity Conversation with visiting artist Dafi Altebeb, a young Israeli musician, dancer, and choreographer who has performed throughout the world. Her original dance works have premiered in major international festivals, including Internationale Tanzmesse (Dusseldorf), Les Brigittines Centre d'Art Contemporain (Brussels), Chang Mu International Dance Festival (Seoul), Ballet Preljocaj – Pavillion Noir (France), ​and Napoli Theater Festival (Italy). 
As a child in his native Iran 40 years ago, Emory Dance faculty member George Staib witnessed up close the frightening reality of religious revolution. In October, he and his brilliant company Staibdance present "Fence," their most political and socially driven dance work to date. "Fence" examines how "otherness" can take your power or fuel it. Staib blends intensely physical movement vocabulary with traditional Iranian dance, and uses original music, lighting, and digital effects to weave the audience directly into the work.
Ferst Center for the Arts
The Georgia Tech Office of the Arts operates the Ferst Center for the Arts – www.arts.gatech.edu/artstech-performance-series – which presents the Arts@Tech season of professional music, dance, theater, and multimedia performances from September to April. The Georgia Tech School of Music performs multiple concerts at the Center, and DramaTech, the student theater group, performs in the James E. Dull Theatre in the back of the building. Arts@Tech has brought some of the most innovative and exciting multimedia works to be seen in the city, showcasing the highest in music and dance talents along with cutting-edge digital technologies. The works explore and explode themes of disability/mobility design, interconnectivity, LGBTQ living, and cultural celebration.
The Ferst will be the site of two of the most exciting "Don't Miss!" productions of 2019: "Dökk by fuse*" (October 4) and "Kinetic Light: DESCENT" (November 23).

"Dökk" blends light, sound, and movement into a mind-blowing, multidimensional universe created by fuse*, an Italian digital art studio and production company. Aerial dancer Elena Annovi moves through a sequence of 10 other-worldly environments created by software that synthesizes data from social media, the sound score, the dancer's heartbeat, and her movements. 
"DESCENT" by Kinetic Light is an evening-length dance work, choreographed by Alice Sheppard in collaboration with disabled dancer Laurel Lawson and disabled lighting and video artist Michael Maag. Featuring a unique, architectural stage that acts as a partner in the choreography and storytelling, and performed on an architectural ramp with hills, curves and peaks, "DESCENT" celebrates the pleasure of reckless abandon. The ramp is a landscape that generates its own site-specific movement as dancers Laurel and Alice discover new experiences of acceleration, resistance, and momentum. Andromeda and Venus, reimagined as interracial lovers, claim their desire as their wheelchairs fly within inches of the ramp's edges. The thrilling work challenges our assumptions about social justice, movement and embodiment, and art and architecture. 
Fly On A Wall
Since their inception in 2014, Fly on a Wall – www.flyonawall.buzz – has created a body of work which includes multimedia performance, installation, and dance for film. They have been presented by Dashboard, the Alliance Theatre, Atlanta Contemporary, Art on the Atlanta BeltLine, Synchronicity Theatre, Eyedrum Art and Music Gallery, the City of Duluth, and the Marietta Performing Arts Center. 
Fly on a Wall's work best reveals itself through inventive theatrical elements that often manifest as performative structures. These elements are integral to the work and allow the audience new dimensions with which to view it. Performance structures that Fly on a Wall has created include: large plexiglass prisms for Art on the Atlanta Beltline, a tandem bicycle generating power for a light bulb in Dashboard's "Shifting Scapes," an abstract home made of 20-foot-high. floor-to-ceiling paper panels inside an abandoned castor factory. Once completed, each of these structures house Fly on a Wall's unique blend of movement and theater.
This month, Fly on a Wall is bringing Anna Long from Chicago to teach three Gaga/dancers classes and one Gaga/people class throughout the weekend. Anyone interested may drop in to a single class or purchase class passes. Space is limited, it is recommended to register early.
On Sunday, August 25, stop by The Windmill Arts Center in East Point to celebrate Fly's one-year anniversary at the Windmill as artists-in-residence with Vanguard Repertory Company. Meet team members, hang out for free refreshments, and find out what Fly on a Wall has in store for the coming year.
glo
In 2009, dance/choreographer Lauri Stallings and her partner, production specialist Richard Carvlin, founded the Atlanta-based company glo –  www.gloatl.org. Today, glo's "moving artists" include Kristina Brown, Noëlle Davé, Christina Kelly, Raina Mitchell, Cailan Orn, Mary Jane Pennington, and Mechelle Tunstall. Stallings and her dancers seem to be constantly performing all over metro Atlanta and Georgia and beyond, often in public spaces, including NYC's Central Park. Over the past decade, glo has presented civic actions, world premiere performance experiments, an international curated live art series, and public art tours across the state. The company regularly collaborates with orchestral conductors, filmmakers, rappers, and fashion and visual artists to, in Stalling's words, "help revitalize identity in the American South." 
Stallings is uniquely obsessed with the ways choreography can identify and amplify the fluid nature of a city. The choreographer believes that movement with a social conscience is a critical component in creating group empathy and goodwill. That's why she and glo's movement artists love to construct "People Parades" for folks to come together in a public place to sit, skip, stand, kneel, walk-in 2's, prance, waltz, spin, shuffle, be still, and twist." 
Now, as Artist in Residence of the High Museum of Art, Lauri Stallings has constructed MAPPING: Public Choreographies to loop around the entire High Museum Campus. From 12:30–1:15 p.m., every Thursday and Saturday in August, Stallings and glo invite the Atlanta community to join them on the grass of the High Museum for MAPPING: Public Choreographies. For 45 minutes, anyone can come, watch ,or join however they want..
Rialto Center for the Arts
The Rialto Center for the Arts at Georgia State University – www.rialto.gsu.edu – is located in one of the oldest parts of the city, downtown's historic Fairlie-Poplar District. It opened a century ago as one of Atlanta's first large movie houses, a decade before the Fabulous Fox. After major renovations for the 1996 Olympics, the Rialto became part of GSU's ever-expanding campus. The annual Rialto (subscription) Series has presented an eclectic mix of world music, jazz, contemporary dance, and international programs. "Ailey II: The Next Generation of Dance" returns to the Rialto October 26. Artistic Director Troy Powell guides Ailey II's signature pristine performances built on dynamic movement and brilliant technique.
Terminus Modern Ballet Theatre
The city we know as Atlanta was founded in the 1820s as Terminus. The five founding members of Terminus Modern Ballet Theatre – www.terminus-serenbe.com – came together to celebrate their shared home as a place where cultures intersect. Now in their second season, these experienced dance artists combine ballet and modern influences to create new theatrical dance works. 
On August 3, TMBT jump starts the school year and the return of their "pop up" open class series. Attend an open house at Westside Cultural Arts Center for free dance class offerings, light bites, door prizes, and a special presentation by Atlanta Optimal Performance Symposium.
Terminus opens its second season performing at Serenbe with "Lore," the story of two siblings who share the collected heritage of their community. The work touches on the oral histories passed down through generations. TMBT invites audiences to gather around a fire as night falls in The Hollow at Serenbe to experience "Lore" October 11–20.
Zoetic Dance
Since its first public performance in 2001, Zoetic Dance Ensemble – www.zoeticdance.org – has been a team of strong women, led by strong women. Zoetic's dynamically athletic work embodies the feminine spirit and celebrates the power of the female body. Since 2001, their passion for female expression has attracted a range of creative women to share their visions, voices and stories of female empowerment. Zoetic, under the creative leadership of Mallory Baxley, enjoys a special partnership with Whitespace Gallery in Inman Park, which is where they'll kick off their 2019-2020 season with a party and a preview of their upcoming work, "Saint." The site for that December premiere will be Ambient+Studios, which began as a 109-year-old factory space near West End. "Saint" will feature original music by Xavier "Xay Zoleil" Lewis, costume design by Hannah James, and unique graphic design by Morgan Tanksley.
POISED FOR GREAT PERFORMANCES
Emerging dance collectives on the rise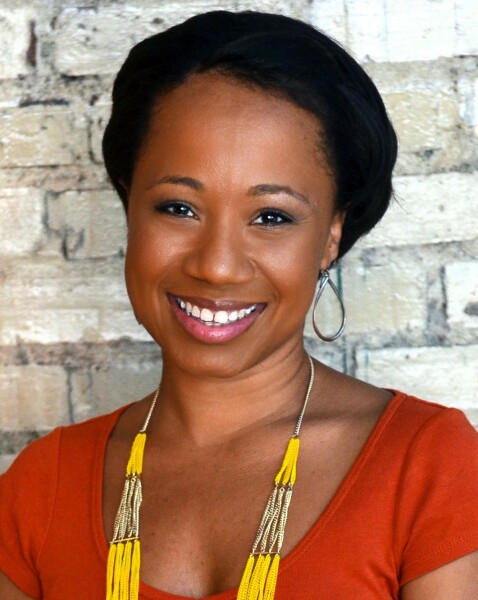 Atlanta continues to emerge and evolve as a vibrant dance city that supports the visions and dreams of professional artists. Although longstanding companies, such as the Atlanta Ballet, Ballethnic, Georgia Ballet, Full Radius, and CORE, will always have a strong presence deserving of audiences' time and support, recently, there is a new and expanded focus on developing a fresh crop of professional dance artists in the city.
Poised to make its mark on the national dance landscape, Atlanta has caught the eye of national companies interested in moving, touring, or relocating. Ivan Pulinkala, the new dean of the College of the Arts at Kennesaw State University, envisioned the KSU Dance Theater as an attractive presence for companies seeking to make a new footprint in the metro area. Last season, KSU welcomed BalletX and LA-based Body Traffic; this fall, Charlotte Ballet graces the KSU Dance Theatre stage.
As Atlanta receives more notoriety as a film hub, the ripple of national attention spreads out to the greater arts community. Atlanta native Juel D. Lane — a dancer, choreographer, filmmaker, and artist — marked the spring season with stellar new works performed nationally by the Ailey II dance company. The fresh images of Lane's dance films, The Maestro and PRISM, received national acclaim. Atlanta audiences will have a chance to enjoy his films at the 2019 BronzeLens Film Festival in August.
Atlanta still has a way to go to support full-time salaries for professional dance artists. But what the city lacks in employment opportunities, it makes it up through the many companies providing outlets for professional artists to hone their skills.
For 12 seasons running, Dance Canvas has been a leader in providing resources for emerging professional dance artists, enabling choreographers to premiere work and audiences to witness newly emerging voices in dance. The company serves as a launching platform for artists and their work, from the aforementioned films of Juel D. Lane and the work of Atlanta Dance Collective's artistic director Sarah Stokes, to Atlanta's newest professional dance company, The Tap Rebels.
Dance Canvas currently has a call-out for artists with a deadline of August 15 for choreographers seeking an opportunity to develop new work; premieres of the selected works will take place in March 2020 at the Ferst Center for the Arts.
Recent years have witnessed the emergence of artist collectives within the dance community. Audiences should be on the lookout for exciting new work from Terminus Modern Ballet Theater, founded by five former Atlanta Ballet principal dancers. Atlanta Dance Collective features the work of resident choreographers and boasts a strong company of a dozen contemporary dancers. Kit Modus, based out of Callanwolde Fine Arts Center, and ImmerseATL, under the direction of Sarah Hillmer, formerly of Atlanta Ballet, offer opportunities for artists to develop work and train in a collaborative space with local and nationally based guest artists. T-Lang has developed 'The Movement Lab', a new studio and dance hub "intended to nurture growth and innovation."
With the many dance artists and dance productions being dreamed up, workshopped, and presented in Atlanta this fall — from ballet and contemporary to tap and dance on film — there is something for every dance lover's taste. I encourage readers to try something new, see all the dance that is blossoming in Atlanta, and rediscover Atlanta's dance legacies. We are rich in tradition and brimming with new ideas.
Angela Harris is the executive artistic director of Dance Canvas, Inc.

Return to Fall Arts Preview 2019