Atlanta Dogwood Festival 2019 - Saturday April 13th
Saturday April 13, 2019 10:00 AM EDT
Cost: Free,

CL RECOMMENDS
From the venue:
For all Atlanta Dogwood Festival Events
This year, the Atlanta Dogwood Festival celebrates its 83rd Anniversary in Piedmont Park, ringing in the spring with live performances, art booths, kiddie rides, bites from local restaurants, and thousands of cabin-fevered Atlantans. Attendees can visit the Artist Market which showcases hundreds of artists from around the country, and features sculpture, painting, pottery, jewelry, photography, and more. Admission is free to the festival, but check out the website for a look at the special ticketed events.
Saturday's Events
More information
Featuring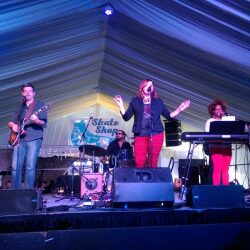 Wren and the Wravens' sound is an eclectic blend of retro soul, pop and R&B. With energy that is uniting and infectious, Wren and the Wravens' music brings together people of all walks of life. Originally named Secondhand Swagger, Wren and the Wravens was formed in 2008 by Abby Wren (voca... |
more...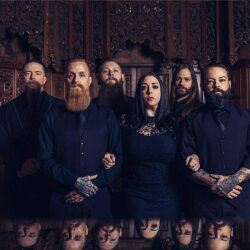 Hailing from Atlanta, GA, Blood On the Harp bills themselves as simply Songs about Death. This macabre musical outfit creates a sound that harkens to an antique era of American music, with lush string arrangements that drift into rich gothic terrain. Every musical measure embraces traditional mounta... |
more...
Georgia-based BJ Wilbanks' authentic exploration of love and the pursuit of enlightenment has been referred to as "Back Porch Soul," fusing the musical roots of Americana, Motown and Delta Blues into an intoxicating blend that is all his own. BJ's solo work explores the intimate, raw, and emotiona... |
more...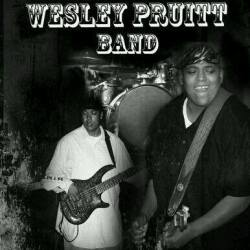 The Wesley Pruitt Band is A dynamic Force that enjoys and thrives on playing musical venues!
It almost angers them to be put into just one category because they like to play all kinds of music.
Their set will consist of their originals just to name a few such as "Taking your Memories" "Poor Man Bl... |
more...
Jessica Meuse is an American performer from Slapout, Alabama. She has wowed audiences since the age of 10 and plays several instruments (guitar, piano, and classical violin). At 20, Jessica won the statewide artist showcase, Stars of Alabama. A spot on Season 3 of NBC's The Voice followed, where ... |
more...
STONE SENATE is a 5 piece contemporary Southern Rock band hailing from Nashville,Tennessee. With collective musical influences as varied as hard rock, bluegrass, funk, metal, and classic country, STONE SENATE, has often been compared to such classic acts as the Allman Brothers and a heavier Lynyrd S... |
more...