What's Going On in Atlanta
Atlanta events take place all over the region. For some of the more special experiences, we invite you to dive deep into happenings within the neighborhoods. Below is a handy guide to What's Going on in Atlanta by neighborhood.

Take a look at what's going on this weekend, check today or tonight's events with Atlanta's most comprehensive events guide. Also see our recommendations for 5 things to do in Atlanta today. We've got critics and reader recommendations for live music, food and wine events, sports, free or those for the family. For a broader view, here's the Atlanta Festivals.
If you've got an event we can list in the Events calendar or in the What's Going on Calendar, submit your event
here
and we'll get you on Atlanta's most comprehensive listing of events.
Inman Park Festival Arts Agenda, Music and Nightlife, Neighborhoods, Festivals
Thursday April 1, 2021 12:00 pm EDT
This year's Inman Park Festival has been cancelled. 2021 Event Date TBA. |
more...
Saturday October 17, 2020 12:00 am EDT
Browse a comprehensive guide to one of the biggest Halloween celebrations in the country. Check out information pertaining to the Little 5 Points Halloween Festival and Parade. |
more...
Kirkwood Wine Stroll Food and Drink, Neighborhoods, Festivals, Food Events
Saturday September 19, 2020 02:00 pm EDT
Kirkwood Wine Stroll is presented annually by the Kirkwood Business Owners Association.  |
more...
Saturday August 22, 2020 12:00 am EDT
Browse the Grant Park Summer Shade Festival schedule as well as recommendations. CL's critics & readers weigh in on the definitive guide to the event. |
more...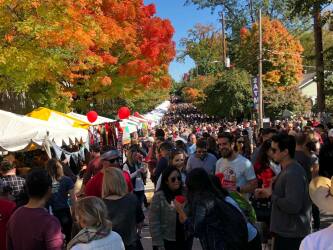 Saturday November 2, 2019 12:02 am EDT
Browse information about Chomp and Stomp Chili Cook-Off Festival. Read stories and check out events pertaining to the festival. |
more...
Monday October 21, 2019 03:26 pm EDT
Explore the history and mystery of these cultural landmark cemeteries. |
more...
Monday October 21, 2019 03:39 pm EDT
Explore the outdoors and commune with nature without leaving town |
more...
Tuesday October 22, 2019 11:20 am EDT
Explore these music venues that remind you how much you love the great outdoors |
more...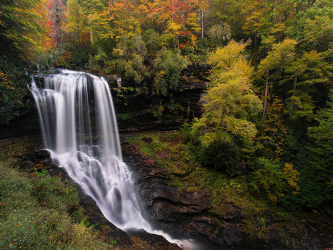 Saturday August 29, 2020 02:11 pm EDT
Regional campgrounds offer a 'safe' place to leave the world behind |
more...
---
Whats Going on - Atlanta Neighborhood Events