OUTLANDISH CONSPIRACY THEORIES: What goes around comes from down south
The news you are tired of hearing from Washington is not even reported in Georgia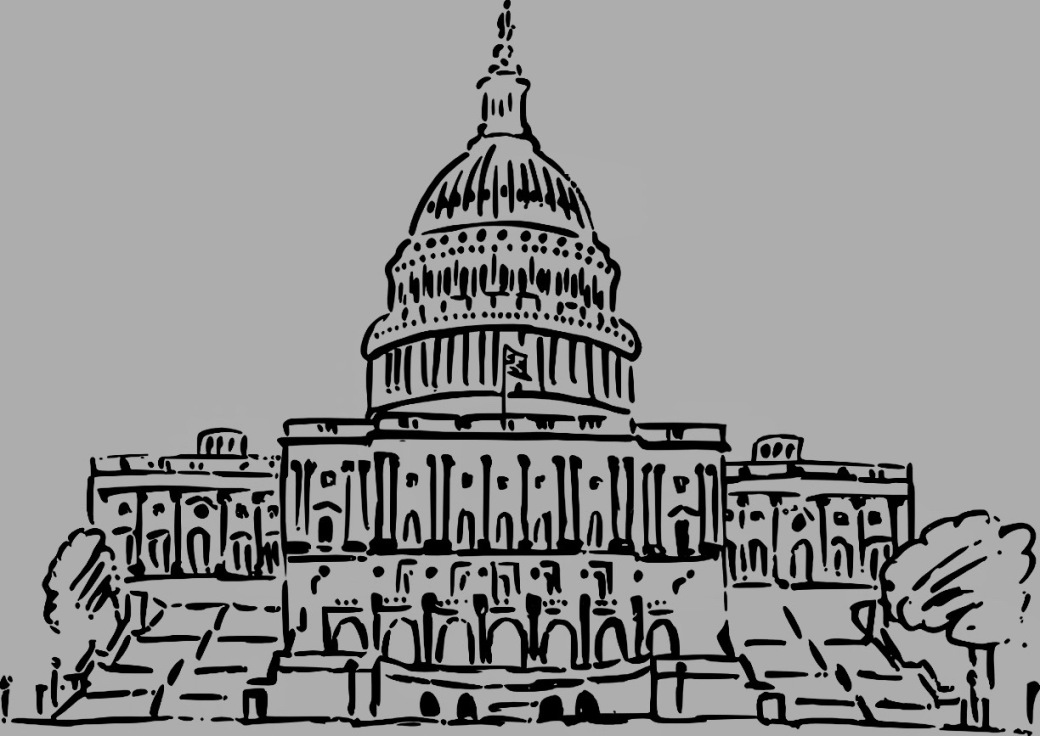 See: All Outlandish Conspiracy Theories columns
....Now the new big story is that Trump made a lot of money and buys everything for cash, he doesn't need banks. But where did he get all of that cash? Could it be Russia? No, I built a great business and don't need banks, but if I did they would be there ...and DeutscheBank....
8:20 a.m., 20 May 2019


Do you find yourself overwhelmed and upset by the everyday onslaught of troubling news from the nation's capital — from Jared and Ivanka's suspicious security clearances to Deutsche Bank compliance officers being fired for reporting financial transactions between the Trump Foundation and Russia? 
Are you tired of the rush of outrageous controversies — about whether the President of the United States can be held accountable under the law — coming out of Washington every day? Maybe you are not aware that the idea of an executive who is above the law has been under development right here in Georgia for at least a decade. Or that much of the fatiguing news that is coming straight from the states — like bills criminalizing abortion in Alabama and Georgia — is explicitly directed at a Washington audience? 
There are more compelling comparisons, and heretofore unseen connections, between the political struggles going on at the state and federal levels than you imagined before. Just take the headline developments of one day in your life, like May 20, 2019:
Subpoenas are only for some people.
Subpoenas were in the news May 20, with Donald Trump fighting calls for his tax returns and Deutsche Bank records, accompanied by news that Deutsche Bank compliance officers were fired after arguing suspicious transactions, including transfers from Jared Kushner to Russians, should be reported to FINCEN (the Financial Crimes Enforcement Network) as possible money laundering. Trump was also fighting a congressional subpoena to the Mazars accounting firm that did Trump's tax returns, but a federal judge ruled on May 20 that Trump's legal position was ridiculous.
A federal judge also ruled that there was no legal basis for the White House to block the testimony of former White House counsel Don McGahn. Nonetheless, McGahn, was defying another congressional subpoena at the White House's direction. By the time you read this column, there will doubtless be more examples of the Trump administration defying any oversight. 
But defying subpoenas, and also open records requests, is old hat to the state of Georgia. In 2018, when I wanted to question University System of Georgia (USG) officials under oath about their emails discussing millions of taxpayer dollars and federal funds "gone with no explanation" from Georgia Perimeter College (GPC), the Georgia senior assistant attorney general, Mac Sitton, tried to get subpoenaed witnesses informally excused by emailing the court. As if a subpoena did not constitute compulsory process, but rather some sort of social media ephemera, like SnapChat.
In the end, all that online bullying by the AG was unnecessary, because DeKalb County Superior Court Judge Daniel Coursey quashed the subpoenas for no reason — at least no reason recognized by the law. "I would rather not hear the evidence" does not count. And that is basically what this administration is saying in Washington: Subpoenas are optional for the people we are defending.
You do not have to have any reason at all. You can even make up a false reason. Then Georgia attorney general Chris Carr misrepresented to Judge Coursey that USG witnesses were not familiar with their own emails in which they discussed financial fraud at GPC.
You don't even have to appear
Normally, privileges or other objections to providing evidence must be examined question by question. So, for example, McGahn would have to appear and make any specific objection he had to answering a particular question. Instead, he simply did not show up. 
But Fulton County Judge Susan Edlein beat McGahn to the punch in 2015 when she refused to answer any questions in mandamus proceedings about her ties to a defendant in the case over which she was presiding, former Attorney General Sam Olens. A succession of judges made the case go away by stating they could not discern what claim could possibly be raised when Edlein lied to the court in which the mandamus action was filed about protecting Olens by, for example, illegally barring amendments to the complaint against him.
Compliance with mandatory statutes is also voluntary
That brings us to another D.C./Georgia similarity, because Georgia law is clear that a complaint can be amended all the way up until the time of trial, and there is nothing a judge can do to stop it. Judge Edlein tried it anyway — twice, in fact.
And Steve Mnuchin and William Barr have used the same vein of statutory interpretation to say they do not have to follow the law requiring them to produce Trump's tax returns. Just disregard what the statute says, and that's the end of it. 
Georgia is way out ahead on that front, already on the record for ignoring, as an example, the statute that requires at least 30 days' notice and a hearing before a judge can decide to toss out your case without allowing you to have a trial and present your evidence to a jury. That is exactly the law the Georgia courts ignored in 2016 to dismiss Anthony Tricoli's case against state officials who falsified, concealed, and misrepresented state agency financial records to hide a $16 million shortage of funds at GPC.
The main reason for all this executive freedom is blanket immunity
Since executive privilege no longer applied after McGahn gave 30 hours of testimony to the Special Counsel, the White House went for a bolder stroke: Executive officials are immune. That is really an end-of-story proposition. It means "No response necessary," no documents or appearances, nothing.
Immunity means that McGahn could not be called to testify before Congress even if there was evidence of a crime. Even if there was a conflict between McGahn's testimony under oath and Trump's tweets — which, in fact, there is.
Once again, Georgia is way ahead of the game. Georgia has been arguing since 2013 that Georgia state officials enjoy sovereign immunity to commit crimes with impunity. That includes perjury, bribery, evidence tampering, wire fraud, and extortion. It includes falsifying state agency financial records to conceal the theft of taxpayer money. It even includes fraud against the federal government!
Georgia has taken that position ever since I first filed civil RICO actions against state officials for committing felonies in office — lawsuits expressly authorized by the Georgia RICO Act. But we have already established that the Georgia government does not have to follow any statutes enacted by the Georgia legislature.
Look at all the other great things sovereign immunity can do in Georgia:
Immunity prevents state agencies from being enjoined to follow the laws they are supposed to enforce (see, again, statutes optional).
The RICO statute says you can enjoin a state agency, but the Georgia Court of Appeals said in Tricoli v. Watts that the statute does not mean what it said in OCGA 16-14-6(a & b).
Most of all, immunity means never having to be subpoenaed. It also means that state officials cannot be put on trial, for example, for falsifying agency records to hide financial fraud involving millions of taxpayer dollars.
Lastly, the courts have gone so far as to say that Georgia state officials, including judges, are also immune to the Due Process Clause of the 14th Amendment to the United States Constitution. That is why Georgia does not have to fool with its own silly statutes when it finds them inconvenient.
 
The Constitution does not apply at all
Another neat trick Georgia accomplished, aside from dispensing with due process of law, is to say that illegal statutes cannot be reviewed for compliance with the Constitution — unless it is the Confederate Constitution of 1861. 
Is the constitutionality of Georgia's new six-week law criminalizing abortion debatable? Not to worry. Georgia has already covered that, because sovereign immunity, since 2017, prevents you from challenging a state statute as unconstitutional. The Georgia Supreme Court decided that the first time Georgia passed a law to put doctors in prison for therapeutic abortions. Just to do Alabama one better, since Alabama lawmakers gave a pass for rape and incest, Georgia relies on Confederate Law to make laws criminalizing abortion inviolable. Georgia relied on the aforementioned Confederate Constitution as the deciding factor in opining that such statutes cannot be challenged as unconstitutional. And do not doubt there was a national connection when the Georgia Supreme Court justices were auditioning to replace Scalia.
Government retaliation against political enemies is fine
All this is to say, it is quite a pain to government officials when government corruption is exposed. Trump wants to investigate those pesky investigators who found out he lied about the Trump Tower meeting and the negotiations during the election campaign — in which Putin was interfering — with Putin's government to build Trump Tower Moscow. According to Trump, Mueller and his henchmen committed treason and deserve long jail sentences.
And Georgia Attorney General Chris Carr also argued that the First Amendment does not apply in Georgia — when it comes to retaliating against anyone who wants to point out any corruption in state government.
You get to review your own conduct!
One of the neat things about immunity is the absence of any independent oversight.
You read in the news on May 20 that the people at Deutsche Bank — who fired the compliance officers who wanted to report payments to Russians to FINCEN — reviewed their own decisions about the potential money laundering.
Not to be outdone, the USG got to review itself when GPC turned up $16 million short, and $10 million was never found, even after the USG's chief audit officer performed a self-review, not a full audit, of himself. And that was fine with Attorney General Sam Olens who saw no reason to investigate further since he did not see any criminality.
You don't have to follow your own rules.
Just as Deutsche bank ignored its own financial compliance rules, USG did not follow any of its rules when it blamed Tricoli for the missing $16 million and reviewed itself. The Southern Association of Colleges and Schools (SACS) did not follow its own requirements or procedures, either, when it accepted the USG's self-review in place of the independent audit required for SACS compliance.
So what if the result is fraud against the federal government, which makes accreditation a condition of receiving financial assistance from the US government, right down the student loan money pouring into USG coffers. Seventy percent of GPC students received federal financial aid at the time the $16 million deficit was discovered.
Lying to the people is OK if you serve in the government
Trump called McGahn a liar about Trump's efforts to fire Mueller and obstruct the Russia investigation. Then Trump told McGahn not to appear before the Judiciary Committee to sort out who was lying. Trump lied about Trump Tower Moscow, and told Don Jr. to lie and say the meeting with Veselnitskaya was about adoptions. 
Georgia actually has a better law than the feds. Under the Georgia statute, you don't have to be under oath to commit a crime by falsifying state records or misrepresenting any issue under state jurisdiction. Well, not to worry, the AG is ignoring that. The AG said in 2012 if GPC's then-CBO Ron Carruth was lying about GPC finances to the school's president and the rest of the administration, that was their problem. In other words, the AG took the option to not recognize the statute making those lies a crime, OCGA 16-10-20.
In Georgia, the powers that be are breaking down the rule of law to save the hides of state government officials like Sheletha Champion and Steve Wrigley, who concealed and misrepresented the financial condition of GPC. Granted, so far, they have gotten a better deal than General Flynn, and certainly better than Michael Cohen.
But look at Jeff Sessions. He got away with misrepresenting his meetings with Russian ambassador Kislyak. Who in Georgia is going to be able to top that?
Thursday December 31, 2020 06:21 PM EST
The university system and its independent audit — of itself |
more...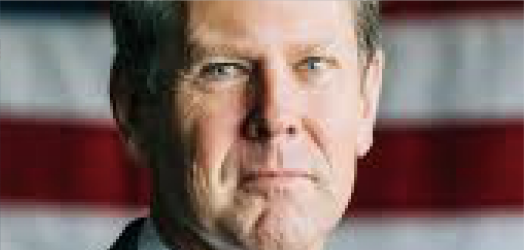 Monday December 21, 2020 11:39 AM EST
The 13th time's the charm? |
more...
Friday October 30, 2020 08:00 AM EDT
Junkyard kings, bootleggers ... and suits belly up to the bar |
more...
Thursday October 29, 2020 05:04 PM EDT
Why the Legislature is asking Georgia voters to save the state's Constitution from the Georgia Supreme Court |
more...
Thursday June 18, 2020 01:51 PM EDT
Outlandish Conspiracy Theories - A look at Georgia's Justice System |
more...
Sunday May 31, 2020 04:34 PM EDT
Conflicts of interest, sleight of hand, and the usual obstruction of justice |
more...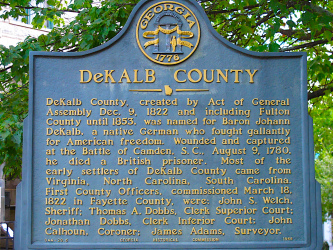 Wednesday May 13, 2020 05:47 PM EDT
Cloak-and-dagger theatrics play out in DeKalb County |
more...