Tenure — and Georgia professors — at risk
Regents' rule change takes away due process.

See: All Outlandish Conspiracy Theories columns
The recent controversy over the Georgia regents' change in tenure policy for creates a grave danger for professors in the University System of Georgia (USG) has failed to distill the greatest danger posed by the revision.
While the rule change — like recent changes to Georgia's election laws, addresses ill-defined and largely non-existent problems — it creates a loophole for evading the most important protection in the tenure process: the requirement  that professors must 1) commit a serious, defined delict and then 2) receive a public hearing before their tenure can be revoked.
Skirting the charging and hearing requirements by allowing tenure to be revoked after two negative evaluations makes the entire process vulnerable to subjectivity and improper motivations. Most importantly, the new policy allows tenure to be revoked without being tested in the truth-finding process of a public hearing.
It has not gone completely unnoticed that this lack of due process poses great danger in a system known for political interference and infringement on freedom of conscience throughout its history — from the Cocking affair in which a dean's removal was engineered for his opposition to segregation, to the ongoing attempt to bring in Sonny Perdue as Chancellor for the express, stated purpose of imposing Perdue's Trump administration values on the university system. Perdue, meanwhile, is known for his own ethical challenges, including self-dealing land swaps and tax breaks he signed into law for himself as Georgia Governor.
Meanwhile, the regents are caving in real time to political pressure against COVID restrictions, ignoring the outcry among faculty and staff.
We do not have to imagine the dangers of injecting such partisanship and corruption into the USG bloodstream while taking away the due process protections that shield professors from political vendettas and interference.
The state of Georgia has already endured thirteen years of litigation, with criminal investigations brewing, from the attempt to revoke the tenure of UGA Professor Dezso Benedek. Benedek was an outspoken critic of then-UGA President Michael Adams, who was accused of self-dealing in a Deloitte & Touche audit. Benedek complained to the Board of Regents that the Adams administration was retaliating against him for exercising his first amendment right to speak out. In response to Benedek's complaint, the board acted to revoke his tenure.
That attempted tenure revocation failed miserably when a three-day evidentiary hearing showed that the Georgia attorney general had hidden evidence in the case and UGA witnesses called to testify against Benedek had manufactured evidence and committed perjury — with the knowledge of the attorney general. This is all documented in state records of the tenure proceedings.
All this evidence of criminal conduct was taken to the Board of Regents, which "upheld the actions of the University of Georgia" in a one-sentence response with no explanation.
That stance launched a series of lawsuits against the regents, sparking a 10-year legal battle over the assertions of Attorneys General Sam Olens and Chris Carr that state officials enjoy sovereign immunity protection for their criminal conduct.
Georgia state courts, with almost all the judges appointed by Governors Perdue, Deal, and Kemp, have taken the divine right doctrine of sovereign immunity to an even more disturbing conclusion — that the regents cannot be held accountable for violation of the very Board of Regents' policies they were are arguing about.
What could possibly go wrong? What does the Regents immunity from enforcement of its own policies mean, not only for professors but for hundreds of thousands of USG staff and students who rely on those policies?
More specifically, what does it mean that the Regents have changed the rules to take accountability out of the process?
Cutting through all the legal and political wrangling, the most important point is this: Professor Benedek was rescued from all these political machinations and is an outstanding professor at UGA today only because he was protected by a hearing at which the truth could come out.
History from time immemorial tells us that checks are needed against personal conflicts of interest, political motives, and corrupt practices. The Cocking and Benedek affairs tell us the Board of Regents is not immune and must be held accountable to the truth in a due process hearing before a professor can be removed. —CL—
Thursday December 31, 2020 06:21 PM EST
The university system and its independent audit — of itself |
more...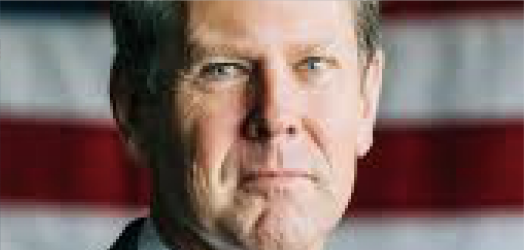 Monday December 21, 2020 11:39 AM EST
The 13th time's the charm? |
more...
Friday October 30, 2020 08:00 AM EDT
Junkyard kings, bootleggers ... and suits belly up to the bar |
more...
Thursday October 29, 2020 05:04 PM EDT
Why the Legislature is asking Georgia voters to save the state's Constitution from the Georgia Supreme Court |
more...
Thursday June 18, 2020 01:51 PM EDT
Outlandish Conspiracy Theories - A look at Georgia's Justice System |
more...
Sunday May 31, 2020 04:34 PM EDT
Conflicts of interest, sleight of hand, and the usual obstruction of justice |
more...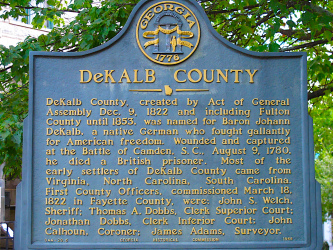 Wednesday May 13, 2020 05:47 PM EDT
Cloak-and-dagger theatrics play out in DeKalb County |
more...