See our
guide to COVID-19 in Atlanta
(this page last updated )
OUTLANDISH CONSPIRACY THEORIES: Georgia's statute slaughterhouse
Evasion and evisceration at every turn

See: All Outlandish Conspiracy Theories columns
In order to protect and defend the corruption in Georgia state government that started with $10 million "gone with no explanation" from University System of Georgia (USG) coffers, that turned into the Attorney General obstructing criminal investigation of a multi-billion-dollar USG fraud scheme against the federal government — felonies for which the Georgia GOP mandarins claim sovereign immunity protection — Georgia's entire judicial system had to comply with the evasion and evisceration of a multitude of statutes.
Here is a list of laws on the books that were ignored to uphold the Georgia state government racketeering (RICO) enterprise:
OCGA 50-21-1 authorizes a civil action against the state for breach of a written contract. Anthony Tricoli had a written contract with the state to serve as president of Georgia Perimeter College. But when he was removed to hide RICO felony financial fraud committed by other USG officials including current USG Chancellor Steve Wrigley, the State of Georgia had to escape that statutory waiver of sovereign immunity that allowed Tricoli to sue. Judge Daniel Coursey ruled that Tricoli lost the benefit of the waiver of sovereign immunity from his written contract because the USG later tricked him into resigning. Yes, you read that right. We later learned Tricoli had already been fired and replaced before the resignation ruse occurred. The reason: to evade the waiver of sovereign immunity in order to dismiss his lawsuit.
OCGA 9-11-12(b) prevents the conversion of a motion to dismiss on grounds of sovereign immunity, such as the one filed by the Attorney General, to a motion for summary judgment, which allows a case to be thrown out without a trial. But when Coursey's dismissal ruling went to the Georgia Court of Appeals, those more august judges were more squeamish with Coursey's holding that the State could trick Tricoli out of his contract rights, so they illegally converted the action to a summary judgment — which allowed them to decide the facts and determine Tricoli had no rights under his contract — without giving Tricoli any notice or opportunity to respond to their appellate fact-finding with no evidence before them. Of course they were wrong — because Tricoli's written contract invoked a number of rights under Board of Regents policies including a right to a hearing he never received, as well as an automatic renewal of the contract, but Tricoli was never given an opportunity to argue that. The Appeals Court basically made up its own contract and ruled on it.
OCGA 9-11-56(c) was violated when the Court of Appeals initiated its own summary judgment proceeding without any notice to Tricoli, without any evidence of what his contract actually was, and without any opportunity to respond. That violates Tricoli's basic constitutional due process right to be heard before a court enters a judgment against him—which is why a summary judgment without a hearing is prohibited by the statute. But the AG and the Georgia courts ignored that.
OCGA 9-11-56(h) guaranteed Tricoli appellate review of the Court of Appeals' grant of summary judgment against him. However, the Georgia Supreme Court merely ignored that statute and refused to review the grant of summary judgment against Tricoli, leaving the appeals court holding on its own imaginary contract in place.
OCGA 16-14-6(a) specifically authorizes an injunction against a state government entity engaged in RICO felonies — for example to undo the illegal terminations of USG presidents Anthony Tricoli and Dan Papp on fraudulent grounds, as well as rescind the illegal appointment via extortion and bribery of then-AG Sam Olens to Papp's prior position as president of Kennesaw State University. That means the statute meets the Georgia Constitution's requirement to waive sovereign immunity protection. Georgia is claiming its officials have sovereign immunity to commit crimes notwithstanding what the law says. No Georgia court enforced the RICO statute specifically authorizing an injunction to rescind state agency approvals.
OCGA 9-15-14(c) prohibits retaliation against an attorney for coming to court and making arguments against the State based on such legal authorities as the statutes cited. But Coursey ignored this provision, and all the authorities cited, when he ordered Tricoli's attorney to pay the state's legal fees incurred in this challenge to state government corruption. The appellate courts refused to review the sanctions—or the statute that prohibits them.
OCGA 9-11-11.1 provides First Amendment protection to any attorney going to court to petition government for redress of grievances in the public interest, to prevent such corruption. Every court in Georgia, at every level, ignored this statute and did not follow any of its required procedures, such as a hearing to determine whether First Amendment right were being violated by the State of Georgia.

There is one main effect of this wholesale evasion of every statute on the books in Georgia—to deprive Tricoli of fundamental constitutional due process, the idea that he can go to court and the courts will follow some semblance of the law.
There is only one reason for this slaughter of Georgia law and constitutional due process—for the Attorney General and the courts to defend and protect the criminal corruption of the political allies who appointed them to their positions. —CL—
Thursday December 31, 2020 06:21 PM EST
The university system and its independent audit — of itself |
more...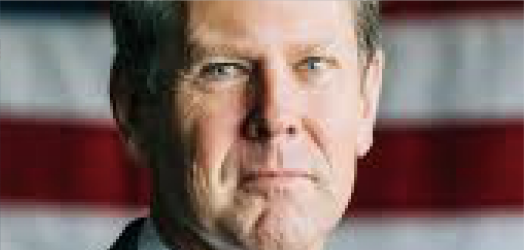 Monday December 21, 2020 11:39 AM EST
The 13th time's the charm? |
more...
Friday October 30, 2020 08:00 AM EDT
Junkyard kings, bootleggers ... and suits belly up to the bar |
more...
Thursday October 29, 2020 05:04 PM EDT
Why the Legislature is asking Georgia voters to save the state's Constitution from the Georgia Supreme Court |
more...
Thursday June 18, 2020 01:51 PM EDT
Outlandish Conspiracy Theories - A look at Georgia's Justice System |
more...
Sunday May 31, 2020 04:34 PM EDT
Conflicts of interest, sleight of hand, and the usual obstruction of justice |
more...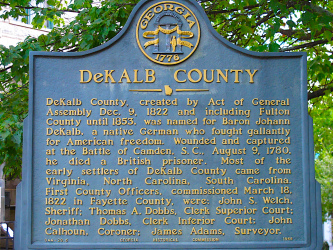 Wednesday May 13, 2020 05:47 PM EDT
Cloak-and-dagger theatrics play out in DeKalb County |
more...