OUTLANDISH CONSPIRACY THEORIES: Hank Huckaby and the resignation ruse
Another view on the former University System chancellor

See: All Outlandish Conspiracy Theories columns
"I want to thank President Tricoli for his dedication to GPC's students and his leadership. He will join the system office to assist with initiatives in distance education, adult degree completion, and learning support programs." from USG Chancellor Huckaby's press statement, May 7, 2012

When Hank Huckaby died last week, the Atlanta Journal-Constitution ran a tribute on the former chancellor of the University System of Georgia (USG).
But there is another story that reveals Huckaby's character that was not included in that testimonial. Though many of these facts were learned out of order, the following timeline (which leaves out some sordid details for the sake of simplification) is instructive:
After the economic crash of 2008, most USG schools such as Georgia State University and Fort Valley State were operating dangerously in the red, according to USG records. In 2009, on the other hand, Georgia Perimeter College (GPC), under the leadership of President Anthony Tricoli since 2006, enjoyed a $20.9 million surplus.
In 2010, according to multiple witnesses, GPC Vice President for Finance Ron Carruth began secretly making multimillion-dollar transfers out of GPC's reserves. This kept up till January 2012, when midlevel manager Keith Chapman blew Carruth's cover by sending an email to the assistant VP of finance Sheletha Champion asking why almost $10 million were "gone with no explanation" from GPC's reserve fund.
Meanwhile, Ron Carruth was reporting contradictory information to President Tricoli and the rest of the GPC administration that GPC was still in great fiscal shape with a surplus as high as $37 million.
That glaring discrepancy created quite a flurry of emails between Champion, Carruth, and USG officials about an imminent financial train wreck at GPC, the false reporting of a continuing surplus, and the financial requirements for the USG re-accreditation process underway at the time.
In March of 2012, Champion sent a report to USG vice chancellors Ben Riden, John Brown, and John Fuchko detailing a $12.8 million deficit, even as Champion was preparing the financial reports for reaccreditation — on which the USG's continuing eligibility for federal funding depended.
It is undisputed that this deficit information was kept from Tricoli and the rest of the GPC administration. In fact, Carruth continued to falsely report surpluses.
In March of 2012, the same month as Champion's deficit report to the USG, Huckaby conducted a USG budget hearing for GPC with Tricoli, Carruth, and Champion. No one mentioned anything about a deficit or millions missing from GPC reserves.
Other state records show that current USG Chancellor, then-Vice Chancellor Steve Wrigley knew about Champion's deficit report, but also withheld that information from the rest of the GPC administration.
This behind-the-scenes maneuvering continued until April 25, when Carruth finally (for reasons that have never been investigated) admitted to Tricoli that Carruth's sanguine financial reports were false. Tricoli called USG Chancellor Huckaby and asked for audit assistance from the USG. Auditors arrived at GPC that same afternoon.
The next day, on April 26, Riden and Fuchko announced that USG auditors had discovered a massive deficit at GPC, supposedly by going through the books overnight. In fact, the information they reported exactly tracked the information already provided to the USG by Champion back in March, over a month earlier.
No sooner was this sudden deficit announced in the April 26 meeting between USG and GPC officials than Huckaby called Tricoli out of the meeting and ordered him to the USG central office in downtown Atlanta. As soon as Tricoli arrived at Huckaby's office, Huckaby demanded Tricoli's immediate resignation.
Tricoli refused, arguing that Carruth had just reported a surplus to him and that there must be financial fraud going on. Falsifying a state agency financial report is a felony under OCGA § 16-10-20.
On May 1, state records show that Wrigley falsely reported to the Board of Regents that USG officials first learned of the GPC deficit on April 26. Huckaby and Wrigley exchanged emails about replacing Tricoli, and the need to get his resignation before the Board of Regents meeting on May 8.
As Tricoli continued to refuse to resign, Huckaby tried a new tack. He offered Tricoli an alternate position in the USG central office if Tricoli would resign from GPC quietly. State records that the USG and Attorney General Chris Carr have refused to produce in response to Open Records requests show that, without Tricoli's knowledge, the GPC interim president that preceded Tricoli, Rob Watts, had been selected to return in that position. Efforts were already underway to obtain a waiver for Watts to serve because he did not meet the qualifications for the office.
As the May 8 Board of Regents meeting approached, the calls to obtain Tricoli's resignation became more urgent.
On the morning of May 7, USG Vice Chancellor Houston Davis called GPC Dean of Academic Affairs Alan Jackson and informed Jackson that he was now acting president of GPC. Tricoli had already been officially replaced and he did not even know it. Yet Huckaby was still trying to procure Tricoli's resignation.
Later that same day, May 7, Huckaby took matters into his own hands and released a press statement reporting that Tricoli had stepped down at GPC and been transferred to the alternate job in the USG central office Huckaby had promised.
Tricoli read about this when it was reported in the AJC. Not knowing exactly what ruse was in play, Tricoli wrote to Huckaby the afternoon of May 7 and accepted the new position in writing, but disputed that he had stepped down from GPC.
The next day, on May 8, when the Board of Regents was performing its annual presidential reappointment process (a month later than required by Regents' policy at the time), unbeknownst to Tricoli, Rob Watts name was submitted to the Board for reappointment instead of Tricoli's. Moreover, Tricoli still did not know that he had already been officially relieved of his duties as GPC president the day before the Board of Regents meeting.
State records show that some Board of Regents members knew that Tricoli's name was not presented because Huckaby had already fired him. They offered Huckaby condolences for the tough decision he had to make to fire Tricoli — who had run the only USG institution that operated in the black after 2008 and had just received a national award from the American Association of University Professors.
Tricoli remained ignorant of his fate till May 10, when Huckaby called him in and handed him a termination letter with the explanation that the Board of Regents had determined not to reappoint him. That, of course, was false, as Tricoli had already been fired and replaced before the May 8 Board meeting.
On the same day Huckaby informed Tricoli he was history, May 10, Huckaby also issued a letter announcing that the USG was going to conduct an investigation of how and when the GPC finances went wrong. Then-Attorney General Sam Olens specifically signed off on allowing the USG to review its own conduct. That alternate position dangled to trick Tricoli into resigning after he had already been fired, already announced as a fait accompli in the AJC, simply dematerialized.
The next day, May 11, the USG appeared to solve the puzzle by passing information to the AJC that the AJC dutifully reported with a headline that Tricoli had "dipped into the GPC reserves." The AJC also reported that the USG had just discovered, since April 25, the same financial information Sheletha Champion reported to the USG back in March.
In fact, when the USG finally released the results of the self-reviewinitiated on May 10 — in the USG's September 2012Special Review Report," the USG findings again exactly tracked Champion's deficit report from back in March, and the USG said it could not determine where the money went. Among its many misrepresentations, the Special Report authored by USG chief auditor John Fuchko also repeated that no one at the USG had any prior knowledge of the GPC financial crisis.
Though the Special Report admitted that Carruth and Champion provided grossly false financial information to Tricoli, the report nonetheless concluded that Tricoli was responsible — though it did confirm that Tricoli did not know about the reserve depletions and that the AJC articles about Tricoli personally dipping into the reserves were false.
Huckaby and Fuchko later did a similar dance to remove Dan Papp as president of Kennesaw State University, to make way for the USG to appoint Olens — the attorney general who let the USG investigate itself — to the position. Papp was also pressured to resign, and Fuchko also released an after-the-fact report misrepresenting Papp as responsible for the USG's own financial improprieties (a tale that will have to wait for another column). The AJC also dutifully reported the USG's misrepresentations about Papp.
Neither Papp nor Tricoli were ever able to get another job after the number Huckaby did on them with the resignation ruse. I sent the AJC evidence of Huckaby and other USG officials knowingly misleading the daily paper. No response from the AJC.
It is an important part of Huckaby's legacy that he engaged in two different extortion schemes.
Why was it so important to coerce or cajole these presidents into resigning, to the point of committing a racketeering felony? It was all to protect those responsible for the financial fraud in the USG. By forcing Papp to resign and pretending Tricoli resigned, the attorney general and the USG evaded a hearing required by Regents' policy if the USG presidents were fired. The resignation ruse allowed the USG to get both men out of the way without ever bringing any formal accusations against them — a formal statement of charges is also required under Regents' policy if they were fired. So the USG was able to smear them in the press by false insinuation without ever actually accusing them of anything, or having to hold a hearing that could have revealed the truth the AJC was not reporting.
In Tricoli's case, the resignation ruse was used as a flimsy pretext to deny the waiver of sovereign immunity on a written contract with the state. When Tricoli sued Huckaby, Wrigley, Fuchko, Carruth, and Champion, DeKalb Superior Court Judge Daniel Coursey ruled that these state officials regained their sovereign immunity protection when they tricked Tricoli into resigning from his contract.
No court has ever ruled on the evidence, later discovered, that Tricoli had already been fired and replaced before Huckaby's resignation ruse ever went into operation.
In other words, the resignation ruse has prevented Tricoli from suing Huckaby and other USG officials who scapegoated him, as well as attorney generals Sam Olens and Chris Carr, who obstructed criminal investigation of the financial fraud for which Papp and Tricoli were falsely blamed.
In 2015, Georgia Trend named Huckaby Georgian of the Year. The AJC offered tribute to Huckaby on his death, and it is true he can never be indicted now for any crimes he may have committed.
When Anthony Tricoli died earlier this year the AJC — that destroyed Tricoli's life and career by printing Huckaby's lies — never mentioned Tricoli's passing.
—CL—
Thursday December 31, 2020 06:21 PM EST
The university system and its independent audit — of itself |
more...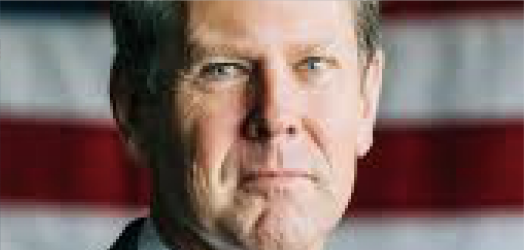 Monday December 21, 2020 11:39 AM EST
The 13th time's the charm? |
more...
Friday October 30, 2020 08:00 AM EDT
Junkyard kings, bootleggers ... and suits belly up to the bar |
more...
Thursday October 29, 2020 05:04 PM EDT
Why the Legislature is asking Georgia voters to save the state's Constitution from the Georgia Supreme Court |
more...
Thursday June 18, 2020 01:51 PM EDT
Outlandish Conspiracy Theories - A look at Georgia's Justice System |
more...
Sunday May 31, 2020 04:34 PM EDT
Conflicts of interest, sleight of hand, and the usual obstruction of justice |
more...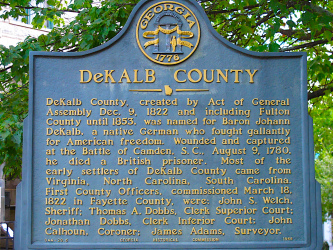 Wednesday May 13, 2020 05:47 PM EDT
Cloak-and-dagger theatrics play out in DeKalb County |
more...