Outlandish Conspiracy Theories: Where's my Eliot Ness?
Cloak-and-dagger theatrics play out in DeKalb County

See: All Outlandish Conspiracy Theories columns
"…it appears that members of (Georgia Perimeter College's) cabinet, to include the former President, and both the President's Council and the Strategic Budget Committee, were provided incomplete and inaccurate budget presentations made by the (VP of Finance Ron Carruth) … that were not representative of GPC's financial condition … It should be noted that this budget neglect did not appear to be malicious or intentional …."
 — USG Special Review: Georgia Perimeter College
I was hanging out one day in one of the hotel lobbies where FBI agents like to meet near their offices. In passing conversation, at the mere mention of DeKalb County, the two I was talking with both sat bolt upright on their crushed-velour sofa cushions.
"If you can tell us about DeKalb!," they exclaimed with their eyes bugging under the mood-lighting. They seemed to believe that DeKalb, lying at the Union Army's eastern gateway to Fair Atlanta, is the holy grail of government corruption.
Now I would argue, if I had to choose, that a close-knit cabal of county officials, bankers, lawyers, real estate developers, and Russian mafia money launderers located northwest of the city is the actual epicenter of corruption in Georgia.
But down in southeast Georgia, homespun former members of the police and sheriff's departments seem to get away with shooting a lot of people without suffering any consequences. So they have an argument.
And over in Valdosta, high school kids can end up rolled-in-a-gym-mat-stood-on-its-head dead, under security camera surveillance, and no one gets caught for that positional asphyxia accident. Well, you get the picture without even having to look at the existing camera footage yourself.
But these two FBI agents seemed to think that investigating and prosecuting in DeKalb County is where it's at, which may be why they both got transferred out of there fast.
And I have had my own experiences with the district attorneys in DeKalb County. I carried to them bushels of information, including that $10 million, "gone with no explanation" from Georgia Perimeter College (GPC) in 2012, remained unaccounted for even after a University System of Georgia (USG) investigation of itself.
Yes, there's more. In all, state records show $20 million disappeared from GPC reserves over three years 2009-2011.
Also, the USG investigation concluded that they, the USG officials themselves, knew nothing about that shortfall until they suddenly discovered it overnight, in April 2012, even though voluminous state records show that then-Vice Chancellor Steve Wrigley, then-Chancellor Hank Huckaby, and others knew about the three-year rising tide of red ink and concealed the information from GPC's management while simultaneously maneuvering to set GPC President Anthony Tricoli up to take the fall for it — which is why I represent him in his case against the Board of Regents and attorney general.
Most relevant to our hotel discussion that afternoon, state records show that two sets of books were kept at GPC during that time frame, one accurate set that ended up in state auditors' hands to conceal the fraud — and one given to the management team described above (all the cabinets and councils and committees, as well as President Tricoli) to conceal the true state of GPC finances from them.
That is important because, to get ahead of the story, both DeKalb District Attorney Sherry Boston and Georgia Attorney General Sam Olens said there was no evidence of criminal activity any investigation could ever turn up at GPC in those days.
But anyone who ever watched a mobster movie knows this:
Two sets of books is about as good as it gets. Special Agent Eliot Ness would settle for a lot less to catch a racketeering impresario.
Here's some more evidence Olens and Boston didn't cotton to:
In the civil RICO case I filed on behalf of Anthony Tricoli against Olens and the Board of Regents, concerning the $10 million in cash reserves that went away, Ron Carruth was telling the GPC management team they were running a $37 million surplus at the same time he was drawing millions at a time out of the reserves without the knowledge of the rest of the GPC administration. (No, Boston and Olens did not find any problem there, either).
At Carruth's last GPC cabinet meeting, in March of 2012, he reported a large surplus, and also announced his retirement. It was his last score. Weeks later, the USG announced a $16 million deficit at GPC. You may have heard of Sherlock Holmes' Adventure of the Disappearing Budget Surplus, one of Sir Arthur Conan Doyle's most famous cases.
Olens said this money caper was just a comedy of errors with some jesters run amok. Clearly not. Enter the DeKalb district attorney's office (FBI agents wait around hotel lounges for something federal like fraud in funding of higher education).
Former DeKalb District Attorney Robert James dug through emails to find a solution to this dilemma. His investigator, who originally hailed from the attorney general's office, insisted there was no crime to prosecute because Carruth was fired after the April discovery, according to USG records from June of 2012.
First, Carruth wasn't fired — unless you can fire someone after he already retired. So why did the USG try to act like he had been, unless they were trying to cover their tracks?
Second, what does getting fired from your job have to do with whether or not a person is subject to criminal liability and prosecution?
Does that mean I could embezzle $10 million as vice president of a bank, and then just tender my resignation in lieu of termination when I got caught? Case solved? I doubt it. I know you are wondering where that ten million dollars went. Don't worry, I will get to that, but only slightly today.
Also, the DeKalb district attorney pulled some financial wizardry: The 10 million dollars were merely projections and budget estimates that did not come to fruition — so, abracadabra, the money is not really missing. But, no, it was not imaginary money that became a double-fantasy when the money that did not exist dematerialized. It was, in fact, millions in cash that was in a bank account and could have been withdrawn from the vault in the form of crisp green bills — until it disappeared.
It became clear, no matter how many of these defenses I shot down, I was going to hear every excuse imaginable from the assistant district attorney who came over from the attorney general's office to work for Robert James.
Sherry Boston ran against Robert James in 2016 on a platform that James was not fighting corruption — the same corruption the two FBI agents believed so strongly to exist in DeKalb County. And Sherry Boston won on that platform, which made many citizens hopeful for a change of scenery that could be viewed from atop Stone Mountain.
So a state legislator from DeKalb dragged me back to the DeKalb County Courthouse, that replica of Iraqi Air Defense Headquarters down by the MARTA station, to talk to Sherry Boston.
She was nice and set me up for a meeting with her lead investigators. I went in prepared, (finally) some months later, but really I've run into more enjoyable ambushes in Baghdad.
I listened patiently as the head of the team of lead investigators explained to me, as I happen to be a lawyer familiar with the case, that while the county had been waiting for Robert James to leave office, the statute of limitations had run out on the crimes — meaning the deadline to prosecute had expired.
Since the statute of limitations happens to be my business, I explained that it had not run out. The three investigators returned fire, like I was back in an alley in Sadr City, saying I was entitled to my opinion.
Opinion it's not, I purred in my softest nonthreatening avenging lion voice, because I got it straight from the statute book.
The statute of limitations has expired, they repeated, by way of retort. By the way, statute of limitations is the oldest excuse in the book for a prosecutor who doesn't want to take a case.
I just tried to stay on the subject of the evidence (since the SOL is what it is, regardless of anyone's opinion, so why argue about it?). Here they opined — just as Robert James had, and as did the USG, as well as Sam Olens — that Ron Carruth was just a bumbling idiot. He did not misrepresent the financials on purpose. That would be a felony under OCGA 16-10-20.
I kept my blinders on and plowed right ahead with the evidence that showed that Carruth knew what he was hiding, and so did his assistant Sheletha Champion, and so did Hank Huckaby, and so did Steve Wrigley, and so did Sam Olens and his assistant attorneys general, for that matter. DeKalb's ace detectives were not the least bit interested in hearing that, which is maybe why the FBI agents have such opinions of DeKalb County.
That is when the DeKalb County investigators gave me the richest excuse of all. This case is stale, DeKalb's lead investigator sneered. And then he actually taunted me: It was already turned down once, he observed with tremendous self-satisfaction.
Yeah, it was turned down by the former district attorney your boss ran against for not prosecuting corruption, I thought to myself.
The next time I ran into Boston — in another hotel lobby, the night of the Jon Ossoff run-off — I told her to her face what a crock I had to listen to at her office that day. But she was adamant: Her investigators looked and looked and just could not find any criminality (I told you, just like Sam Olens). I told her I didn't buy it (Boston's negative response).
Nonetheless, there were still two sets of books kept by Carruth's office at GPC — one for the USG and state auditors, one for the GPC administration they were deceiving.
Since those unproductive meetings with two different DeKalb district attorneys, it was learned through our own devices that the $10 million missing from GPC was funneled through a shell company — and turned out to be part of a billion-dollar fraud. Some might call it bank fraud and money laundering, which seem to be popular around town these days. I alleged that much in court last April 1, 2019, and Attorney General Chris Carr has been as silent as Uday and Qusay's empty castles left without an owner. In short, Chris Carr has never responded, over a year later.
But don't think that when the attorney general fails the people, and the governor refuses to appoint an independent investigator, that you can just pack up and go to your local district attorney. Every County DA's office has its own adventure story in this RICO saga, but those will have to wait for a later date.
As for DeKalb itself, it seems real criminal investigators of the Georgia power structure are about as welcome there as Sherman at Decatur. It's a little disheartening. Politicians come and say they will stop the corruption. And then they don't. They just become part of the problem.
Thursday December 31, 2020 06:21 PM EST
The university system and its independent audit — of itself |
more...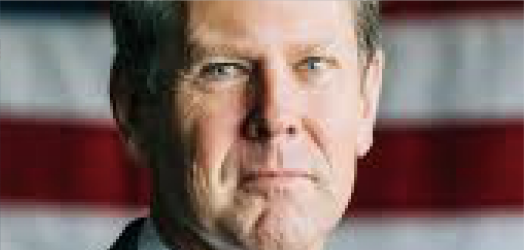 Monday December 21, 2020 11:39 AM EST
The 13th time's the charm? |
more...
Friday October 30, 2020 08:00 AM EDT
Junkyard kings, bootleggers ... and suits belly up to the bar |
more...
Thursday October 29, 2020 05:04 PM EDT
Why the Legislature is asking Georgia voters to save the state's Constitution from the Georgia Supreme Court |
more...
Thursday June 18, 2020 01:51 PM EDT
Outlandish Conspiracy Theories - A look at Georgia's Justice System |
more...
Sunday May 31, 2020 04:34 PM EDT
Conflicts of interest, sleight of hand, and the usual obstruction of justice |
more...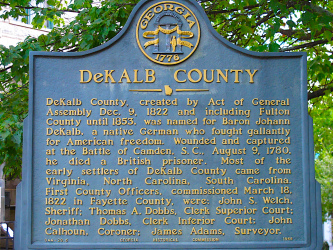 Wednesday May 13, 2020 05:47 PM EDT
Cloak-and-dagger theatrics play out in DeKalb County |
more...