Neighborhoods - Buford Highway - 2014
A ride on the jitney for a lunch run that hits Mexico, El Salvador, China, and Vietnam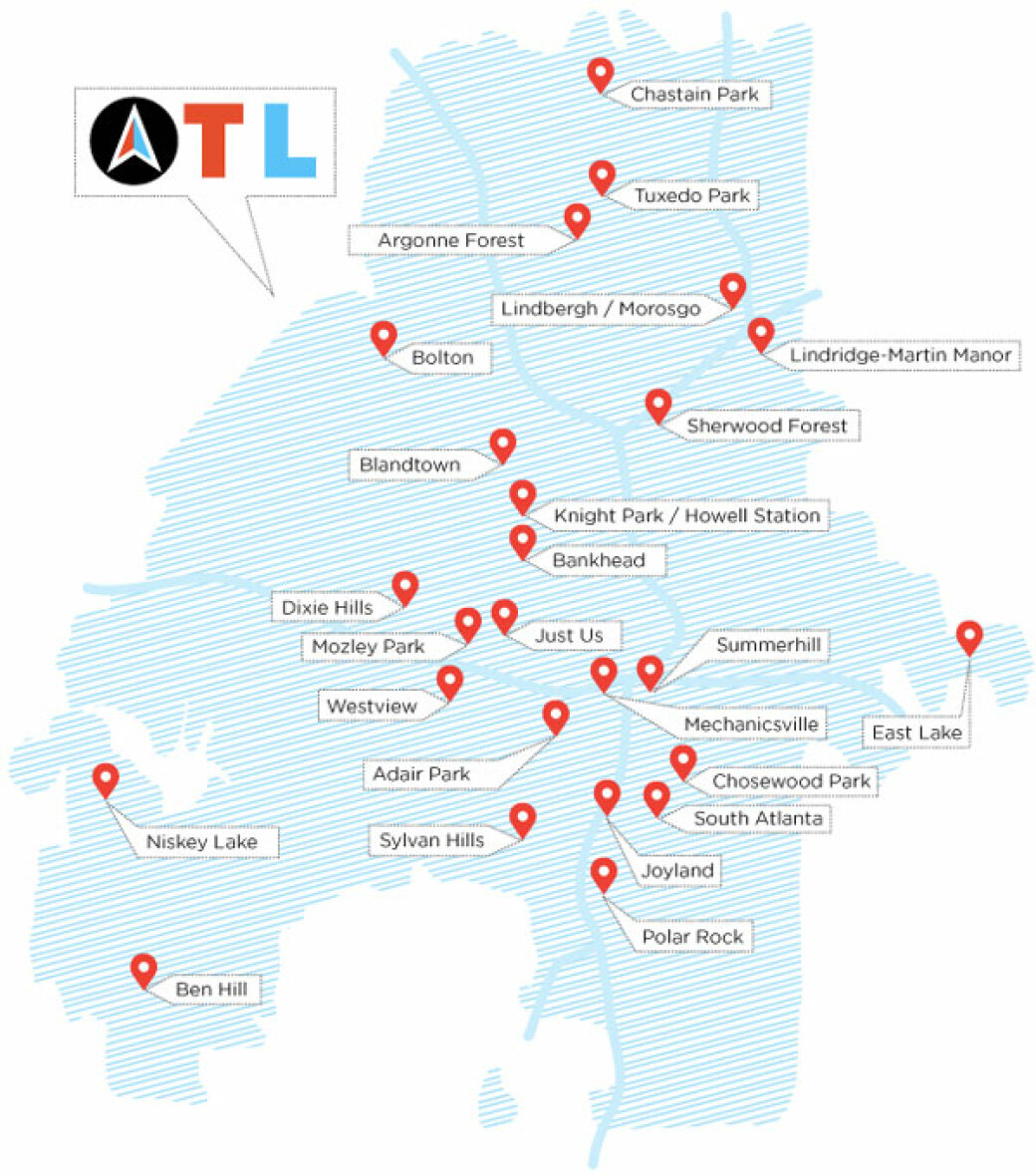 I wait about five minutes for the Buford Highway jitney at the corner of Clairmont Road and Buford Highway. The bright-orange buses use MARTA stops to pick up riders along the road. The shuttle is packed with people on this spring-like Saturday. The driver greets me in Spanish and I pay the $2 fare. A lady in the front briefly looks at me without interrupting her conversation in Chinese as I find a spot by the window.
Often called the "culinary spine of Atlanta," Buford Highway's food options span the globe, from Korean, Chinese, and Vietnamese to Mexican, Salvadoran, and more. Buford Highway slowly came together in the 1980s after immigrants moved to the Doraville area in search of affordable housing and jobs.
After about 15 minutes on the Jitney, I arrive at my first stop: El Rincon Latino. I meet up with Dave Jones, the voice behind EatBufordHighway.com and my tour guide for the day.
"Buford Highway plays a big part in many people's lives. It's a place that grounds people and gives them a tie to their cultural heritage," Jones says as the waitress delivers our cheese-and-loroco pupusas, small Salvadoran tortas stuffed with cheese and mint-like flower buds.
"When you decide to make another country your home, it's important to assimilate to that culture, but in the same respect, it's important to remember where you and your family came from," Jones says. A soccer game plays in the background as people eat their meals before returning to work.
We head next door to La Confianza #4, a grocery store with a butcher out back. As we walk, we curiously peek at a place that resembles a Pizza Hut but is actually a Mexican pizza place — Pizza Patron. Inside La Confianza, colorful piñatas hang from the ceiling.
Jones and I wander through the aisles and he explains the different types of brightly packaged food arranged all around us.
"When I was going through some difficult times, I began exploring on Buford Highway and found that through cooking and eating food I was able to connect with people in ways that I hadn't before," he says. "Food is the soul of a culture and through it you gain a unique perspective on the people that make it and eat it."
We walk a few feet north and watch the signs switch from one language to another. Northern China Eatery, hidden from the main road, is our next stop. We're here for the soup dumplings, which were most recently hyped on Anthony Bourdain's "The Layover." Jones orders for us. He's a regular here and advises, "You always get a good burn after a good Chinese meal."
Our next stop is Ming's Bar B Q (pictured far left) just across the street. At more than four lanes wide in spots, Buford Highway has less than desirable walking conditions. The area has become slightly more pedestrian-friendly recently thanks to new crosswalks, medians, and traffic lights. As we take our seats inside Ming's, a man carries a large hog to the window. Jones turns to me and says, "You know it's a good restaurant when they display their meats by the window."
By the time we exit it's way past lunchtime and the parking lot is almost empty. We have one more stop, though, at Viet Tofu for something sweet. We walk around the store scoping out the Vietnamese desserts and prepared foods as people line up at the counter to place their banh mi orders. I feel full and in awe of Buford Highway's diversity.
El Rincon Latino
Stop by this Salvadoran restaurant for pupusas, a specialty from El Salvador. They are made of corn and often filled with cheese and meats. Outstanding flavor for only a couple of bucks. 5055 Buford Highway. 770-936-8181.
La Confianza #4
Part deli, part grocery, and part butcher, walk through the aisles, pick a few Mexican ingredients and then follow the aroma back to the deli where the prepared foods will have you drooling in no time. There are a few seats available to enjoy your meal. 5079 Buford Highway. 770-936-9132.
Northern China Eatery
Hidden on the side of a building, Northern China Eatery is soup dumpling heaven. Make sure to pair yours with some black rice vinegar as you slurp your way into a food coma. 5141 Buford Highway. 770-458-2282.
Ming's Bar B Q
This authentic Hong Kong restaurant will grab your attention with the multiple kinds of meats in the window display. Go for the soy sauce chicken served with a rich scallion sauce and rice. Highly recommend the crispy duck as well. 5150 Buford Highway, Suite 300. 770-451-6985.
Viet Tofu
Viet Tofu has a hot bar (great way to try new food), prepared foods, and a deli for banh mi sandwiches and bubble tea. 4897 Buford Highway. 770-458-9011.