Outlandish Conspiracy Theories: Imagine Holding Georgia's Government Accountable
Follow Stephen Humphreys as he keeps tabs on Georgia's powerful — and corrupt

See: All Outlandish Conspiracy Theories columns
"It's an imaginative theory…But that's all it is – imagination."
— Judge Gary Andrews, Georgia Court of Appeals, on a legal theory to hold "the state itself" accountable.
I got my start in alternative journalism fresh out of school, writing for Creative Loafing about the Presidential Parkway scandal that rocked Atlanta in the 1980s as DOT Commissioner Tom Moreland pursued his dream to run a freeway through the Druid Hills neighborhood. That involved one of the last political fixes overseen by House Speaker Tom Murphy before he was defeated and his yellow-dog peers were replaced by Republicans promising to end good ol' boy corruption in Georgia. But I'm getting way ahead of the story.
That coverage of the Presidential Parkway scandal marked the first time Georgia government officials of a different party got sick and tired of hearing me harp on inconvenient facts. That time, for example, the city council president had an un-disclosed state construction contract on the planned superhighway.
This conflict of interest — the lead politician pushing the highway project through the Atlanta City Council had secretly turned state paving contractor — was a minor detail for the powerful interests who struck a much bigger devil's bargain: to link access to Jimmy Carter's presidential library to approval for the roadway that was going to plow over the historic Olmsted parks along Ponce de Leon.
That story ended with one judge who had the nerve to block the backroom deal for the superhighway, but the world did not end — Jimmy Carter got a nicely landscaped road to his library, anyway. And Springdale, Oak Grove, Dellwood, and Shadyside parks still grace what is left of our fair city.
In today's Georgia, it may not be possible to find a judge who would stand in the way of the Tom Morelands and Tom Murphys, or the junkyard kings and legitimized bootleggers who are packing the courts with servile appointments. And the yellow dogs' replacements have cultivated a new theory to keep their indiscretions out of court in the first place: sovereign immunity, which prevents state officials from being called into court, even for crimes like theft of public funds, perjury, and bribery. That will be a central topic of discussion in coming weeks.
But never could I have imagined that I would come back around to CL decades later to write about my own court case — and that the state of Georgia would retaliate against me. (I'll get to that, too, but it will take a couple of installments to lay the background for the way backroom political machinations work in Georgia today.)
In the long meantime, I went to work in D.C. for U.S. Senator Wyche Fowler, from Georgia, which led to my work with other federal agencies behind the scenes. When I bumped into an Iraqi Army patrol 300 kilometers inside Saddam's domain before Desert Storm, I wondered if these were assignments I should have taken. I had the same feeling during a meeting in a walk-in cooler in Havana and even more so in the Combinado del Este prison. "What in the hell am I doing here?" Serving my country, like a damn fool, of course, is the answer.
Like Dorothy, I should have known that I did not have to ride a tornado to a fan-tasyland or even board an international flight to find malevolent intrigues afoot — I could find them right here at home, where they had been waiting for me all along. How could I have missed the signs from the city council president by day/paving contractor by night? Or from Tom Murphy peering through the window to the state capitol meeting room — the pane magnifying his Coke-bottle glasses and huge cauliflower ears — to make sure the Presidential Parkway deal was approved. Nothing changed when he disappeared. Arguably, it got worse.
Who needs Saddam Hussein, after all, when the Georgia attorney general claims in the courts of our state that state government officials can't be held accountable for crimes, including major felonies, from theft of taxpayer funds to murder. Saddam would have loved that last one, but even he is not around to enjoy it any more.
Putin himself would be proud of the Georgia AG Sam Olens for dismissing all the evidence I gathered from state records to show taxpayer money being stolen from the university system — by calling me an "outlandish conspiracy theorist," which is much simpler and easier than addressing the documentation.
So how did I get to be the one who didn't get the memo that you can't fight city hall, petty dictators, or the attorney general of Georgia?
I came by it honestly, and genetically, it seems. I grew up watching my mother help fight the efforts of corporate Atlanta to tear down the Fox Theatre to build a parking deck. I watched her fight back when MARTA wanted to raze the old De-catur courthouse to replace its stately architecture with one of the German pill-boxes that now pass as transit stations.
And while I was still working for the federal government, I decided it would be a good idea to get a law degree, since so many of the issues I worked on had a legal as well as geopolitical component. So, with memories of Presidential Parkway courtroom battles dancing in my head, I kept my federal government job but moved from Washington to Athens, Georgia, to start law school.
For a while after I graduated, I minded my own business as an intellectual proper-ty attorney — with only a few forays afield for good causes, such as stopping the building of high-rise condos on Pat Conroy's sleepy little Daufuskie Island.
The Daufuskie homeowners came across state lines to find me because they could not find a single attorney in South Carolina to take their case. I will never forget walking into the federal courthouse in Charleston to sit down at plaintiffs' counsel table by myself — and viewing the standing-room-only of suits milling around the opposing counsels' table. You couldn't count all the attorneys for the develo-pers, Corps of Engineers, and all of the federal and state environmental and wild-life protection agencies that opposed us. (I remember that now when I go up against a phalanx of lawyers for the state, the university, the university system, the county, etc., bellied up to the bar to protect corrupt government officials)
How did we win that Daufuskie case against all the odds? By exposing government corruption. In South Carolina, builders wanted to disturb bald eagle nests and the natural beachfront environment with the full assent of the government agencies that should have been on our side (but were somehow persuaded otherwise). Combing through state records is what did the trick.
It turns out the state of South Carolina had not observed its own beachfront set-back requirements — not just for these proposed Daufuskie condos, but for any development in the last decade. So all the developers and agencies went away quietly, before they found themselves on 60 Minutes.
It was just a matter of time before I ended up, as an Athens townie, representing Professor Dezso Benedek, a refugee from Ceaușescu's Romania, and an outspoken critic of former UGA president Michael Adams. Remember the days when Adams was asking the Board of Regents to give him a helicopter? That was around the same time Adams ran Vince Dooley out of the athletic department for not appointing one of the Regents' girlfriends as assistant athletic director. Imagine being Adams' biggest critic then!
Those who remember Adams know it was as inevitable as a Greek tragedy that he would try to destroy his most vocal critic, and sure enough, Adams enlisted an unwitting and witless attorney general to bring a tenure revocation proceeding against Benedek, to run Benedek out of UGA, too, and destroy his life and career.
I will never forget the eye-rolling moment when the assistant attorney general gave opening arguments at the hearing that Benedek's tenure needed to be revoked because he protested the actions of the Adams administration, and even hired an attorney to oppose them. Benedek must have wondered if he were back behind the Iron Curtain. I wondered if the First Amendment did not apply in Georgia (some of our top jurists say we are still going by Confederate law — more on that later, too).
Needless to say, the attempt to revoke Benedek's tenure failed miserably, even after the Athens Banner-Herald and Flagpole Magazine both licked their chops in print, in advance of the hearing, repeating all Adams' insidious charges to make Benedek sound like a child axe murderer.
Those periodicals had much less to report when we proved that Adams and the AG knew the charges were false before they brought them. It is documented in the transcript that we caught the AG red-handed trying to conceal documents proving advance knowledge that the charges against Benedek were false.
The AG even put witnesses on the stand to give false testimony in support of manufactured evidence. Hard as this is to believe, a UGA dean of Arts and Sci-ences, in Adams' service, sent out false correspondence in the names of real UGA students — even using their Social Security numbers without their knowledge, even signing on to computer databases in the names of the students — and circulated a memo, now in the possession of the "outlandish conspiracy theorists," warning against letting any of the UGA students learn about how their identities were being stolen.
Adams and the AG denied the existence of this fake paper trail of evidence manufactured to destroy Benedek — but, too late, we already had much of it in our possession, just the way a counter-intelligence operation is supposed to work.
These racketeer-like acts were the basis of the first RICO action I filed against state government officials, based on criminal predicate acts of evidence tampering, influencing witnesses, identity fraud, mail fraud, computer fraud, wire fraud, false use of Social Security identification documents, knowing falsification of state agency reports and records, perjury, and subornation of perjury, and violations of the Georgia Open Records Act.
The Benedek case turned out to be only the first of several RICO actions I filed against state officials, for felonies including knowing falsification of University System financial reports to conceal the theft of taxpayer money by funneling it through phony outside vendors and contractors. Of course, Attorney General Sam Olens and Chris Carr have tried their best to prevent the extensive documentary evidence and sworn statements from ever coming to court — claiming that sovereign immunity places state officials above the law, allowing them to commit felonies with sovereign impunity.
Ten years later, I do have a conspiracy theory that the evidence of criminal racketeering run out of the Georgia attorney general's office was not just a figment of my imagination.
It all makes for a great story, which I will attempt to relate on the pages of CL online in the coming weeks, and once a month in print, in Dickensian serial installments. It will be up to you whether to laugh or cry at the evidence — or throw the yellow-dog good ol' boys' replacements out.
Thursday December 31, 2020 06:21 PM EST
The university system and its independent audit — of itself |
more...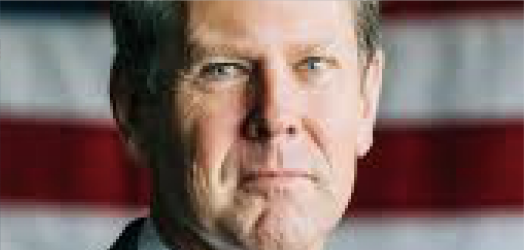 Monday December 21, 2020 11:39 AM EST
The 13th time's the charm? |
more...
Friday October 30, 2020 08:00 AM EDT
Junkyard kings, bootleggers ... and suits belly up to the bar |
more...
Thursday October 29, 2020 05:04 PM EDT
Why the Legislature is asking Georgia voters to save the state's Constitution from the Georgia Supreme Court |
more...
Thursday June 18, 2020 01:51 PM EDT
Outlandish Conspiracy Theories - A look at Georgia's Justice System |
more...
Sunday May 31, 2020 04:34 PM EDT
Conflicts of interest, sleight of hand, and the usual obstruction of justice |
more...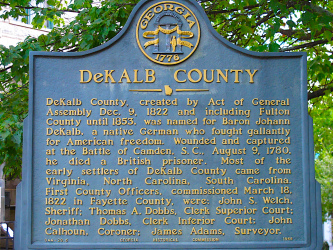 Wednesday May 13, 2020 05:47 PM EDT
Cloak-and-dagger theatrics play out in DeKalb County |
more...