OUTLANDISH CONSPIRACY THEORIES: Georgia's Me Neither Moment
Sovereign immunity offers impunity for state officials

See: All Outlandish Conspiracy Theories columns
"Since the only alleged contact and interaction between Davis and Standifer occurred during the traffic stop … the sexual assault "arose from the performance of [Standifer's] official duties as a [patrol] officer."
— Judge Debra Bernes, Georgia Court of Appeals
The Me Too Movement is not about to touch state government employees in Georgia, where, under the current state of the law state officials are safe from lawsuits for sexual harassment and abuse, even rape.

Yes, you may have been thinking all of America is having a #MeToo moment with a movement that is bringing down those who have abused their positions of power to terrorize the opposite sex (and those of the same sex, in some cases). In the last couple of years, the movement seemed to be reaching into every domain — corporate America, Hollywood, Fox News, the federal government, and even into the impregnable bastion of the U.S. Supreme Court that sets the rules. 
Unbeknownst to most Georgians, however, the state has spent decades bolstering immunity to claims of sexual harassment and sexual assault against state officials. We are about to see if that wall of protection is going to break, or if Georgia can once again withstand the tides of public opinion that, in the rest of the country, are moving progressively forward.
The king can do no wrong
When I was first faced with the prospect of suing the state, it was because former University of Georgia President Michael Adams had enlisted Georgia's then-attorney general in an effort to destroy Professor Dezso Benedek, Adams' most vocal critic on the UGA faculty. The attack on the professor failed miserably when I was able to prove in an evidentiary hearing that Adams and the attorney general had fabricated false charges against the professor, attempted to manufacture fake evidence, and put witnesses on the stand to give perjured testimony.
As bad as this sounds, it was not legally obvious at the time how to hold these officials with powerful positions in state government accountable for their abuse of that power.
I learned that it was not going to be easy to surmount the protective wall the state of Georgia had been building for itself since the early 1990s, largely in the domain of sexual harassment, at the same time Anita Hill was being vilified by a Senate committee for making sexual harassment claims against Clarence Thomas. There was going to be a little problem with a doctrine from the days of divine right kings, sovereign immunity, that is making a comeback in Georgia.
This idea that the king can do no wrong is preventing state officials from being held accountable even for heinous wrongdoing in Georgia today — from sexual assault to theft of taxpayer money.
In the beginning, there was sexual molestation immunity
That wall of sovereign immunity protecting the state from claims of sexual abuse has been built brick by brick and remains in place today, even as #MeToo gains ground everywhere else. The leading sovereign immunity case — meaning the one most often quoted by the Attorney General and the courts, Davis v Standifer — held that a state trooper could not be sued for sexually molesting a female motorist during a traffic stop. That case is the legal cornerstone of sovereign immunity for sexual abuse, harassment, and many other wrongdoings in Georgia.
The main issue in the Standifer case was whether the trooper was acting within the scope of his official duties as a state employee. One might imagine allegations of a state trooper abusing the power relation during a traffic stop to put his hand up the dress of a female motorist and touch her private parts fell outside the scope of the trooper's official duties. After all, Officer Standifer was not employed by the state as a gynecologist.
The Georgia Court of Appeals reasoned otherwise, that the trooper was on duty, in uniform, and that performing traffic stops is what state troopers do. Therefore, he was immune from suit. Case closed.
Are we to assume, by that reasoning, the state trooper would have been acting in the course of performing his official duties, and therefore immune from any lawsuit, if his actions had been even more extreme? As long as a state trooper is wearing a badge, does it serve as a shield of sovereign immunity?
No king can be held accountable in a court of law
Sovereign immunity does not just mean that you can't win your case. It means you cannot get in the courthouse door. In my case, you don't get the court hearing used to protect Professor Benedek from the tyranny of the bureaucracy. Even if you have the cold, hard evidence to prove your case, you never get to present it to a jury. 
Where did this sovereign-immunity bar to justice come from? It comes from long-ago sources like the writings of Lord Coke in 1608. But in 1991, Georgia had a simpler doctrine: the state's immunity was waived where the state had liability insurance to cover the claim. This eliminated the threat from large lawsuits draining the treasury, but led to manifest injustice where the state had no insurance coverage.
In 1991, Georgia changed its constitution to do away with the provision that sovereign immunity was waived where the state had insurance coverage. The constitution was rewritten to say that the state enjoyed sovereign immunity unless a statute enacted by the legislature waived the protection by authorizing a lawsuit against the state.
Around the same time the Georgia Constitution was amended, Georgia passed a law waiving sovereign immunity to provide an avenue for bringing tort claims against the state — by people like Davis, the female motorist who was allegedly stopped and sexually molested. But the Georgia Tort Claims Act (GTCA) contained some limitations and exceptions to the waiver of sovereign immunity. When it comes to claims of sexual abuse, the Georgia judiciary quickly used those exceptions to swallow the rule and bar any claims against the state.
Expanding sovereign immunity for rape
Most Georgians would be surprised to learn that a state official cannot be sued under state law for sexual molestation, rape, or a determined campaign of sexual harassment. That is the law on the books in Georgia in 2019.
The state trooper on-duty sexual molestation case was decided in 2005 — before the founding of #MeToo, but certainly not back in the dark ages, either.
But this sovereign immunity protection for sexual peccadillos doesn't stop with a little hand up the skirt. In Santamorena v. Georgia Military College, the Georgia courts used the same course-of-official-duties rationale to hold that a college and its dean could not be sued for the rape of a female college student in 1999.
Here the judiciary added an extra twist of legal reasoning, that the GTCA says state officials enjoy sovereign immunity from claims for assault. The judges then debated whether rape was immunized because it is impossible to rape a woman without committing the lesser included offense of assaulting her. (That assault exception logic was later extended to immunize state officials for the murder of a prison inmate, Southerland v. Georgia Dept. of Corrections).
It does not seem to strike Georgia jurists as ironic that they are using the course-of-official-duties rationale to protect state employees who are arguably doing the opposite of what their official duties require. They are immunized to endanger instead of protect the public.
Rendering the Georgia Constitution meaningless in sexual harassment cases
Even in more medieval times, one loophole in the sovereign immunity protection of the king's officers was that acts done with actual malice and actual intent to harm were not protected. That exception to sovereign immunity was included in the rewrite of the Georgia Constitution in 1991.
When it comes to sexual harassment, the Georgia Supreme Court quickly wrote that protection for citizens out of existence. In Ridley v Johns, the justices held that actual malice and intent to harm described in the constitution did not figure into the GTCA. The consequences for women became serious when the high court granted immunity to a state office supervisor alleged to have conducted a concerted campaign of sexual harassment against a female subordinate for over a year — and threatened to kill her dog and stuff it in her mailbox when she reported him.
He could not be sued because he was immune. That case was decided in 2001, a decade after the Anita Hill hearings.
The trend set by a series of similar decisions is clear. The Georgia judiciary has turned the GTCA, a law meant to allow redress against the state, into an ingenious tool to bar certain unwanted claims such as sexual harassment and sexual assault, if not a heavy blunt instrument to beat down any Georgia citizen challenging the power of the state. It became equally clear that some ingenious lawyer was going to have to devise a way to circumvent this perverse logic.
Felonies are not official duties under the RICO statute
That is why, when I sued the state for UGA trying to destroy Dezso Benedek with knowingly false charges, in violation of criminal statutes for evidence tampering and perjury, I did not sue under the toothless GTCA.
Instead, I brought the first-ever claims against the state under the RICO statute, which expressly authorizes lawsuits for damages and injunctive relief for criminal acts committed through state "governmental entities" by state employees — and for acts committed with malice and intent to harm Georgia citizens — with criminal intent, that is — just like the Georgia Constitution says.
Guess what? The state of Georgia has entered a new phase, in which immunity for sexual harassment won't be the only fringe benefit for state officials. The state establishment is now striving to expand the doctrine to lay claim to sovereign immunity even for state officials who abuse their positions of public trust to commit a string of related felonies — whether falsifying state records with impunity, or stealing taxpayer money without accountability.
Friday November 5, 2021 11:20 am EDT
Regents' rule change takes away due process. |
more...
Tuesday May 4, 2021 09:07 am EDT
Another view on the former University System chancellor |
more...
Thursday December 31, 2020 06:29 pm EST
Evasion and evisceration at every turn |
more...
Thursday December 31, 2020 06:21 pm EST
The university system and its independent audit — of itself |
more...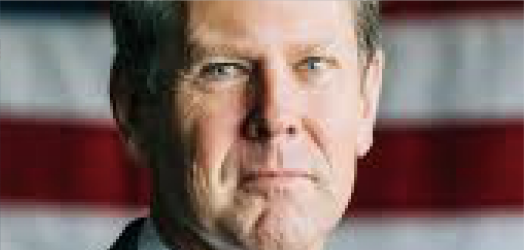 Monday December 21, 2020 11:39 am EST
The 13th time's the charm? |
more...
Friday October 30, 2020 08:00 am EDT
Junkyard kings, bootleggers ... and suits belly up to the bar |
more...
Thursday October 29, 2020 05:04 pm EDT
Why the Legislature is asking Georgia voters to save the state's Constitution from the Georgia Supreme Court |
more...
Thursday June 18, 2020 01:51 pm EDT
Outlandish Conspiracy Theories - A look at Georgia's Justice System |
more...
Sunday May 31, 2020 04:34 pm EDT
Conflicts of interest, sleight of hand, and the usual obstruction of justice |
more...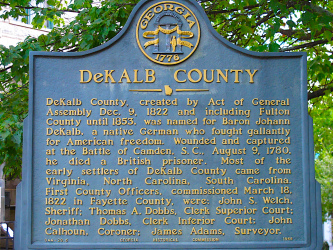 Wednesday May 13, 2020 05:47 pm EDT
Cloak-and-dagger theatrics play out in DeKalb County |
more...