October 2020
Digital Print Edition
*NOTE: The digital edition is an EPUB file. Windows 10 users will need install an eBook reader such as the free Calibre app. Microsoft Edge can also open most EPUB formats if you set it as the default app for the .epub file.
---
---
Table of Contents
Thursday October 1, 2020 12:00 AM EDT
Browse information about Georgia's most popular haunted house. Read stories and check out events pertaining to Netherworld. |
more...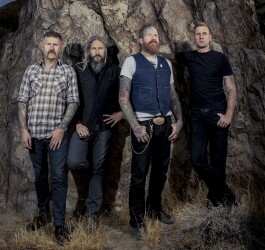 Friday October 2, 2020 04:39 PM EDT
The metal behemoth gears up for heavy year to come |
more...
Saturday October 3, 2020 10:26 AM EDT
Not all great chefs feed humans. We'll get to that, but first I should explain that I'm not a homebody. I've always seen my psychology clients in my home office in Grant Park, but I've done most of my writing in coffee shops. I even dedicated my 400-page doctoral dissertation to the staff of the Ansley Starbucks. Now, thanks to COVID-19, I have no choice but to sit in place at home. That brings... |
more...