Clermont Lounge
TELL US WHAT YOU THINK!
Creative Loafing wants to know what you think of the Hotel and the Lounge. Weigh in on the conversation here.
The Clermont Lounge
The Clermont Lounge is one of Atlanta's legendary bars/strip clubs. If you haven't witnessed Blondie, the city's most well-embraced stripper (she's appeared in the city's marketing material, for Christ's sake), crushing a beer can between her breasts, then you're not an Atlantan. The oldest strip club in Atlanta, located in the basement of the Clermont Motor Hotel, is so decrepitly surreal, one practically expects to find David Lynch huddled in a dark corner. It hosts a must-see karaoke night on Tuesdays and occasional shows featuring local bands.
The Lounge can be found in the basement of the newly renovated Hotel Clermont. While the upstairs has had a multi-million dollar renovation, the Lounge has just had a little cleanup. Newly re-opened as a part of the hotel's launch in July, 2018, the Clermont is re-establishing itself as the grande dame of Atlanta's After Hours bars.
The club has a long history in Atlanta. Going back to the 1940s, it has gone by several names: the Anchorage Club, Gypsy Club, The Continental Room, the Atlanta Playboy Club and the Jungle Club. In 1968, it got its current name.
The hotel closed in 2009 after the City health department shut it down but the Clermont Lounge continued to operate and shut temporarily a couple of years ago to allow the hotel renovations to occur. There is no connection between the upscale boutique hotel upstairs and the low-brow Lounge.
Below are a few of the best articles we've done on the Clermont Lounge. We've done a few more on the Hotel that go into more depth on the hotel and its role in the Atlanta music scene:
Thursday July 12, 2018 02:10 PM EDT
A night spent waiting in line for the rooftop bar |
more...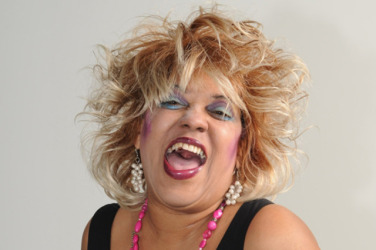 Tuesday July 25, 2017 03:11 PM EDT
Thursday March 16, 2017 11:00 AM EDT
What's happening in Atlanta today |
more...