Consumer Culture
The struggle is real, y'all. Over the last several years, intown Atlanta's landscape has undergone a serious facelift. Homegrown, mom-and-pop shops are being increasingly pushed aside by big-box retail developments going up in every corner of the city. It's a timeless tale: Developers are drawn to an area because it has character. They build and displace the very essence of what made the area desirable in the first place. As city dwellers, we often define ourselves by the neighborhoods we call home, and the shops where we buy our clothes, shoes, etc. — how and where we spend our money. Material things are fleeting, and it is in the very nature of a city to grow, change, and roll with the punches. Be it A Cappella Books' stacked shelves; Ella Guru's mind-blowing stock of used vinyl; or Rag-O-Rama's racks of secondhand swag, Consumer Culture celebrate the best in Atlanta retail. These are the longstanding institutions, and the places that keep us looking fresh and and our heads in the right place.
— Lauren Leathers, Events Editor
---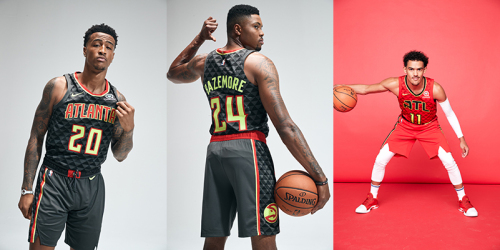 Thursday October 4, 2018 04:36 PM EDT
Creative Loafing asks Atlanta Hawk's players Kent Bazemore, John Collins, and Trae young their picks. |
more...
---
Browse Winners by Category