Best of Atlanta: Time again for CL's critics and readers to celebrate the cultural fabric of the city that boasts the slogan, "Every Day Is An Opening Day." When it comes to nightlife, the last year has witnessed growth and stability on all fronts. As rappers J.I.D and Childish Major solidified their places as cultural avatars, along comes Trouble, whose haunting Mike WiLL Made-It collab, Edgewood, lays the groundwork for a new chapter in Atlanta hip-hop. Old and new influences have found balance, giving rise to a new cultural identity based on strength through diversity. The young mavericks of Lunar Vacation, and their self-stylized "pool rock," far exceed their years, crafting gorgeous indie pop melodies. Any time the group books a show at the Drunken Unicorn it's a guaranteed sell-out, filled with fresh faces — new tenants of new Atlanta. Across the street, resident DJ Ree De La Vega's Chaka Khan Hacienda takes the art of the day party to new heights of the imagination every Sunday at 8ARM. In the East Atlanta Village, Material Girls continue their reign as a veritable force of nature every time they take the stage. Dead Now took the city by storm with the massive riffs of their self-titled debut album, and who knew that after 18 years the Rock*A*Teens would strike like a thief in the night, delivering a career-defining set of songs with Sixth House. This is all just the tip of the iceberg for After Dark. Take a look, there's plenty of room to roam around.
— Chad Radford, Music Editor
---
Featured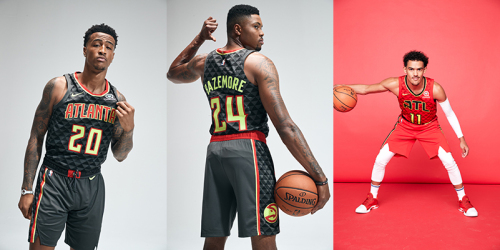 Thursday October 4, 2018 04:36 PM EDT
Creative Loafing asks Atlanta Hawk's players Kent Bazemore, John Collins, and Trae young their picks. |
more...
---
Browse Winners by Category