OUTLANDISH CONSPIRACY THEORIES:The paradox of conservative judicial activism
'Justices resign in midterm so that the governor can appoint someone to the liking of the party currently in control of the machinery of government'

See: All Outlandish Conspiracy Theories columns
"Who needs Confederate monuments?
We've got the Georgia Supreme Court."
—
Fulton County Daily Report
op-ed
headline
Georgians just got a rare dose of awareness of who their Georgia Supreme Court justices actually are. The highest court in the state is in the headlines because of a more brazen than usual court-packing plan to call off a scheduled election and allow Governor Brian Kemp to appoint Justice Keith Blackwell's successor.
Blackwell is resigning in November, but tendered his resignation six months ahead of time. Blackwell will keep working till November — when his pension vests. But Kemp is already in the process of appointing a new justice to the "vacancy."
The attorney for would-be candidate John Barrow, who planned to run in the election scheduled for this May, before Barrow was turned away by state election officials on Kemp's orders, likened this gambit to the shenanigans of a banana republic.
The fact is that, while the Georgia Constitution calls for Supreme Court justices to be elected, the reality since the days of Sonny Perdue has been that the justices resign in midterm so that the governor can appoint someone to the liking of the party currently in control of the machinery of government.
Seven of the current justices, counting Blackwell, were appointed by Governors Perdue and Deal. Only one of the current justices first got on the Supreme Court by being elected. One spot that was vacant due to a midterm retirement, has just been filled by Governor Kemp. Blackwell is angling to give Kemp two picks.
Why is it so important to keep this decision — who should be the next Georgia Supreme Court justice — out of the hands of the voting public? Spoiler alert: It has not led to the independence of the executive and judicial branches required by the Georgia Constitution.
One main thrust of the Georgia Supreme Court in its current Federalist Society, Republican-only composition has been steadily expanding sovereign immunity protection.
Sovereign immunity increases the power and eliminates the accountability of the state by placing state officials above and beyond the law. Sovereign immunity traditionally means state officials cannot be sued to hold them accountable for wrongful, negligent acts.
The cadre currently in power is trying to expand that protection to unconstitutional, and even criminal, acts.
This expansion of state power has been created largely by judicial activism — that means with little regard for the actual existing, current law on the books.
Here are some examples in the last decade of what the appointed court has done:
Citizens for a Sustainable Coast v. DNR, 2014
When an environmental group tried to force the Department of Natural Resources (DNR) to stop bypassing the required permitting process for coastal development, the Georgia Supreme Court ruled that the doctrine of sovereign immunity barred such an injunction against a state agency.
Think of the implications of that grant of sovereign immunity: A state agency cannot be required to follow the very law the agency was created to administer and enforce. That is a paradox worthy of Zeno.
The Supreme Court ignored language in the statute creating the DNR that provided for injunctive relief. That is more than judicial activism. It is intellectual dishonesty, and the people of Georgia are not the beneficiaries.
The Sustainable Coast decision also did away with an existing precedent that state officials who were acting illegally, or outside their authority, were not acting on behalf of the state and therefore were not protected by sovereign immunity. It was necessary to eliminate that distinction in order to take the next step of protecting state officials for abusing their power to commit crimes.
There were many more strange twists of logic in this and all the cases mentioned below, but they will have to wait for another day, or we will never get to the next case.
Lathrop v. Deal, 2017
Saying no one can make a state agency perform its duties sounds pretty awful, but the Georgia Supreme Court went even further to stop a constitutional challenge to a law making doctors criminally liable for abortions. To reach this result, the Georgia Supreme Court reduced itself to relying on Confederate law for the absurd proposition that state laws enacted by the legislature cannot be challenged as unconstitutional without the legislature's express permission.
Of course, this ruling violates basic constitutional rules laid down by the U.S. Supreme Court — including that laws enacted by the Confederacy have no force and effect.
The court also turned a basic legal proposition on its head. We are taught in first-year law school that, as laws are rewritten by the legislature, the latest version controls. The Georgia Supreme Court said no, the earlier Confederate law controls our reading of the laws subsequently enacted in the U.S. of A. That's a perverse extreme of a doctrine — one that has taken over our Supreme Court — called originalism, but that will also have to wait till another day for a full explanation of this curious logic.
Tricoli v. Watts, 2016-2020
The Tricoli case arose from falsifications of University System of Georgia (USG) financials, in which the state admits that two separate sets of books were kept, to hide 10 million dollars' worth of fraud. The Georgia Supreme Court violated the state's procedural statutes, in violation of constitutional due process, to let an appeals court opinion stand — that it was "pure imagination" to think anyone at the state level could be held accountable for cooking the books to steal millions of dollars.
This decision was used to put a stop to a range of RICO cases against state officials for using their state government positions to commit crimes against the pubic, starting with Benedek v. Adams.  Imagine that: The state is insisting its officials have sovereign immunity protection to commit RICO felonies, including evidence tampering, witness tampering, perjury, bribery, and extortion — acting like racketeers, in other words.
Despite the state's ardent attempts to shut down the Tricoli case, further investigation showed that the USG and the Georgia attorney general were hiding over a billion dollars in fraud on the federal government. The attorney general has now gone for a year without responding to these documented allegations, first filed in April of 2019, thus admitting them as true.
To top that, the Georgia attorney general has gone for more than three years without responding to the allegations in Richards v. Olens, that the USG appointed the former attorney general as president of Kennesaw State University (KSU) after Olens obstructed criminal investigation of the aforementioned billion-dollar USG fraud on the federal government.
Georgia's new attorney general, Chris Carr, has similarly admitted that the USG used extortion to hide its own financial fraud and oust former KSU president Dan Papp to make way for Olens. Carr has even admitted that Olens knew about the crimes committed against Dr. Papp while Olens was waiting in line for Papp's job. I told you these cases would each require their own in-depth account in future columns.
Imagine that: A succession of attorneys general have gone from calling the RICO cases "outlandish conspiracy theories" to complete silence, failing to respond to official court pleadings.
These RICO cases challenging sovereign immunity for felony misrepresentations, theft of taxpayer funds, fraud on the federal government, extortion, bribery, and obstruction, are presently pending before the high court. That is the same Supreme Court that already held in 1984 that state officials are not immune for criminal acts in a civil RICO action — but in all the conservative judicial activism, that controlling precedent has been ignored, and I could not find a Confederate precedent.
That is also the same Supreme Court they want to keep Democrat John Barrow off so Governor Kemp can appoint the next Supreme Court justice.
Interestingly enough, the whole sovereign immunity expansion movement has its roots in the defense of sexual assault and sexual harassment by state officials. One of the initiatives Governor Kemp is promoting is stronger action against sexual harassment in state government.
You'd think they'd start by walking back the law created to give sovereign immunity to state troopers for sexually molesting female motorists during a traffic stop, or to a college dean for the rape of a college student, or to a state office supervisor for a year-long campaign of sexual harassment against a female subordinate, and for threatening to kill her dog and stuff it in her mailbox when she reported him. All of these state officials went scot-free under the current conservative judicial activist interpretation.
That is the legacy of impunity, for wrongs ranging from abusing power to committing felonies, impunity arising from the Supreme Court's expansion of sovereign immunity in Georgia. So why don't the people of Georgia get a vote? — CL —
Thursday December 31, 2020 06:21 PM EST
The university system and its independent audit — of itself |
more...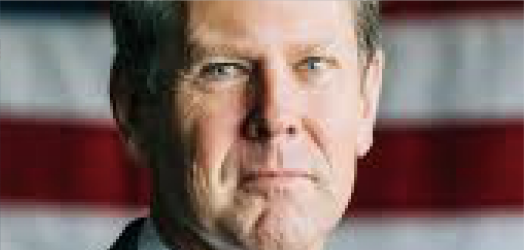 Monday December 21, 2020 11:39 AM EST
The 13th time's the charm? |
more...
Friday October 30, 2020 08:00 AM EDT
Junkyard kings, bootleggers ... and suits belly up to the bar |
more...
Thursday October 29, 2020 05:04 PM EDT
Why the Legislature is asking Georgia voters to save the state's Constitution from the Georgia Supreme Court |
more...
Thursday June 18, 2020 01:51 PM EDT
Outlandish Conspiracy Theories - A look at Georgia's Justice System |
more...
Sunday May 31, 2020 04:34 PM EDT
Conflicts of interest, sleight of hand, and the usual obstruction of justice |
more...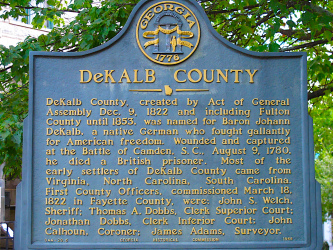 Wednesday May 13, 2020 05:47 PM EDT
Cloak-and-dagger theatrics play out in DeKalb County |
more...