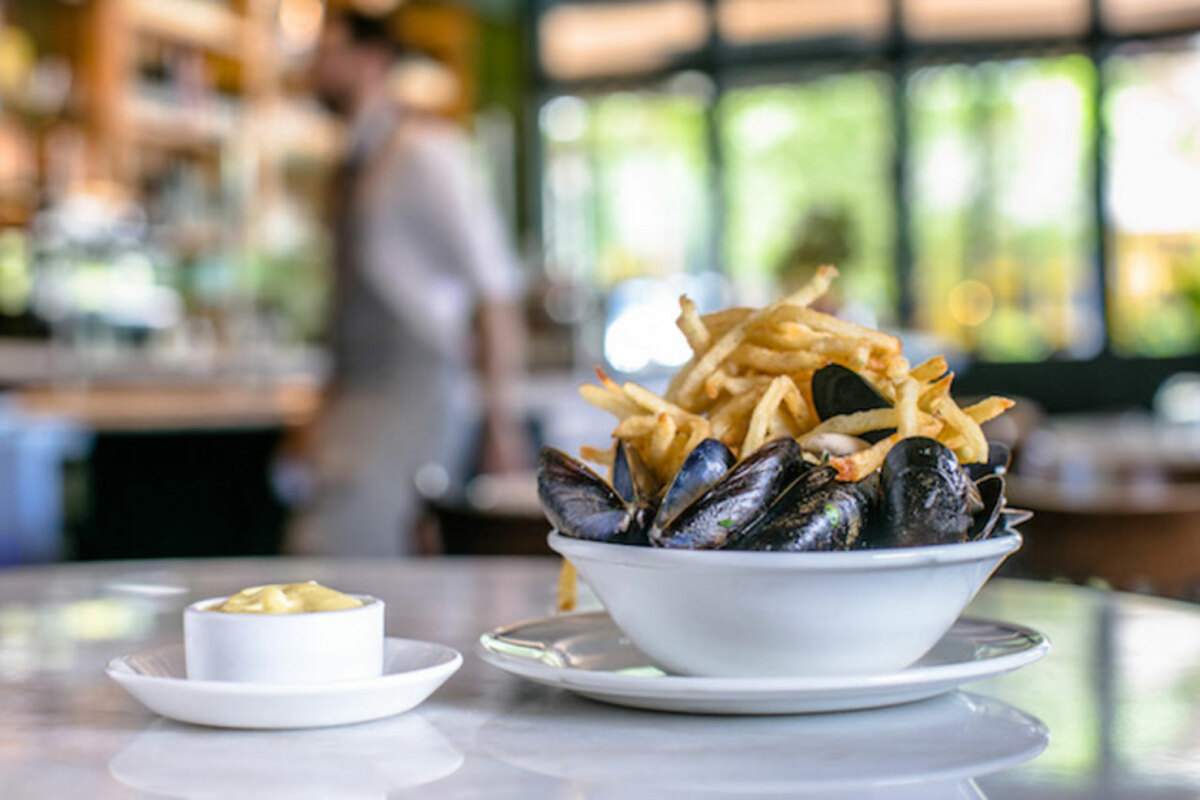 100 Dishes to Eat in Atlanta
---
---

As Atlanta's bridges burn, highways buckle and history succumbs to the march of progress, it feels a bit like End Times are nigh (and don't even get me started on politics). But through the fire and the brimstone, our city's restaurant industry soldiers on. New concepts debut on a near-weekly basis, big-name local chefs expand and innovate, and promising newbies garner national praise. We're simultaneously a burgeoning food city and a tight-knit community, and it shows.
Of course, we've lost some good ones along the way — shout out to craft cocktail bastion H. Harper Station, beloved Italian mainstay Alfredo's and my personal tragedy the Yogurt Tap, to name just a few. At the same time, acclaimed intown chefs like Anthony Spina of O4W Pizza and Jay Swift of 4th and Swift and Noble Fin have followed the Braves northward to the 'burbs, becoming bigger fish in smaller ponds.
Some observers foretell of a nationwide restaurant bubble about to burst. Already razor-thin margins shrink further as operating costs rise and a surplus of restaurants — not to mention Trump's immigration crackdown — creates a deficit in qualified servers and kitchen staff.
But for those of us who live to eat, it's inarguably an exciting time to be in the A.
This year is my first overseeing Creative Loafing's time-honored 100 Dishes issue, and I made a few executive decisions in my takeover. One was to abolish the "ethnic food" category. In this nation of immigrants, to classify food in such a way felt both dated and arbitrary. Who's to say what qualifies as ethnic? What makes tteokbokki less American than spaghetti, and why? By eliminating these lines of division, we were able to better reflect our city's notable uptick in outstanding international cuisine.
Another decision was to put a premium on geographical diversity. While many (most?) roundups of our city's food never make it south of I-20, we journeyed to all corners of our fair perimeter and beyond, bringing back our most sweeping list yet of excellent eats. While there's still a concentration in the northeast quadrant (from Old Fourth Ward to downtown Decatur to Buford Highway), you'll also find gems in oft-overlooked neighborhoods like East Point, Avondale Estates and Panthersville. Check out our interactive map at the very bottom of this article for the full spread.
Is this list the end-all, be-all to great food in our city? Of course not. In an ever-changing culinary landscape, where palates vary across age, culture and personal preference, compiling such a list would be impossible. We expect and welcome your comments, complaints and additions. What I can say is this: Here are 100 seriously tasty dishes you can eat right here, right now.
— Hilary Cadigan, Food Editor
Small Plates, Apps and Sides
Though only the starter course, these delicious dishes may be the best part of your meal
Breakfast
Wake up to the best breakfasts in Atlanta
Salads
Atlanta's best salads you must try now
Soups
Warm up with Atlanta's best soups
Burgers and Sandwiches
Run, don't walk, to try these dishes - best things between sliced bread
Pasta, Pizza and Noodles
Atlanta's best noodle and pizza dishes
Meatless Entrees
The best vegetarian-friendly dishes in Atlanta
Seafood
Atlanta's best fishy dishes
Meat Entrees
Eat here now: Atlanta's heartiest meaty meals
Desserts and Sweets
Atlanta's best treats for a sweet tooth
Cocktails
Atlanta's best mixed drinks