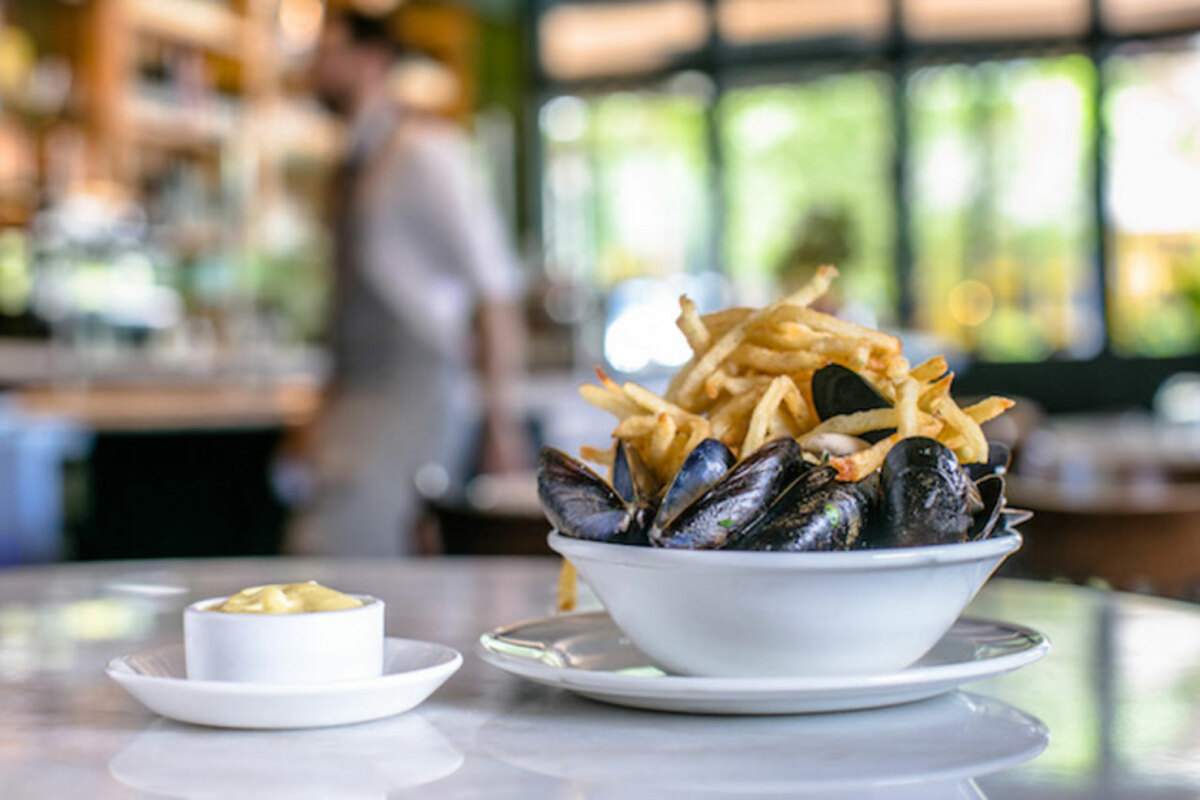 ---
---

We've picked a mix of classics, favorites and bests - a list that will help you navigate our city in all its gastronomic glory. We also asked a few chefs around town to pick one dish they'd eat before they die - one took the question quite literally - to find out what the professionals hunger for. So dig in - first reader to complete the list wins a heart attack and boasting rights. - Besha Rodell
Small Plates, Apps and Sides
Though only the starter course, these delicious dishes may be the best part of your meal
Breakfast
Wake up to the seven best breakfasts in Atlanta
Salads
Atlanta's five best salads you must try now
Available at
BLT Steak
A mountain of uniformly chopped vegetables in every color of the rainbow erupts with flavor thanks to sharp bites of bitter lettuce and briny feta. An expertly emulsified dressing lends body and tang to this unforgettably crisp, cool pile of crunch. $15.
Available at
Com Dunwoody Vietnamese Grill
This is the easiest way to introduce skeptics to the glory of Vietnamese cuisine. Julienned mango, papaya and green apples are tossed with peanuts, herbs and a dressing that floods every part of the palate - from salty to sweet and slightly spicy. Juicy, crisp and a bit tart, too. $10.
Available at
Community Q BBQ
Leave it to this barbecue place with a commitment to local food to elevate a salad the same way it has barbecue. Local baby lettuce leaves piled into a family-sized commercial grade stainless steel bowl act as a stage for the freshest veggies available. Slices of red beets lend a pink tinge to the boiled egg. Julienned pear adds a kiss of sweetness, while potatoes offer starchy heft. The vinaigrette brings it all together in a tart symphony of flavor. SHOUT-OUT: French fries. $6.50.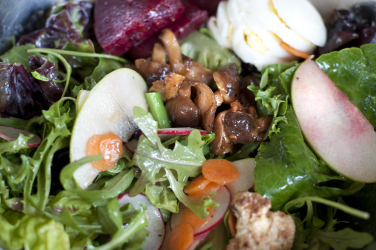 Soups
Warm up with Atlanta's five best soups
Burgers and Sandwiches
Run, don't walk, to try these dishes from Grindhouse Burgers, Bocado and the Earl
Pasta, Pizza and Noodles
Eight of Atlanta's best noodle and pizza dishes
Meatless Entrees
The five best vegetarian-friendly dishes in Atlanta
Seafood
Atlanta's two best fishy dishes
Available at
Sotto Sotto Restaurant
Just call it gourmet baby food for adults. Carnaroli rice is cooked with butter in white wine and chicken-fish stock until it is slightly al dente. Then, heavy cream is added. Shellfish, cooked separately, is placed atop the rice. That adds up to a velvety background foregrounded by springy bites of slightly briny seafood. $19.
Available at
Taqueria Del Sol
This iconic Southern dish is so ubiquitous it deserves to be declared illegal. The only exception is this particular interpretation that features extra-creamy sweet grits and shrimp sauteed in a definitely not-sweet jalapeno-tomato sauce. Unfortunately, like good sex, it's only available occasionally. Sign up for alerts on the TDS website. $10.99.
Meat Entrees
Eat here now: Atlanta's heartiest meaty meals
Desserts and Sweets
Atlanta's best treats from Cacao, Duck's Cosmic Kitchen and more
Cocktails
Atlanta's ten best mixed drinks