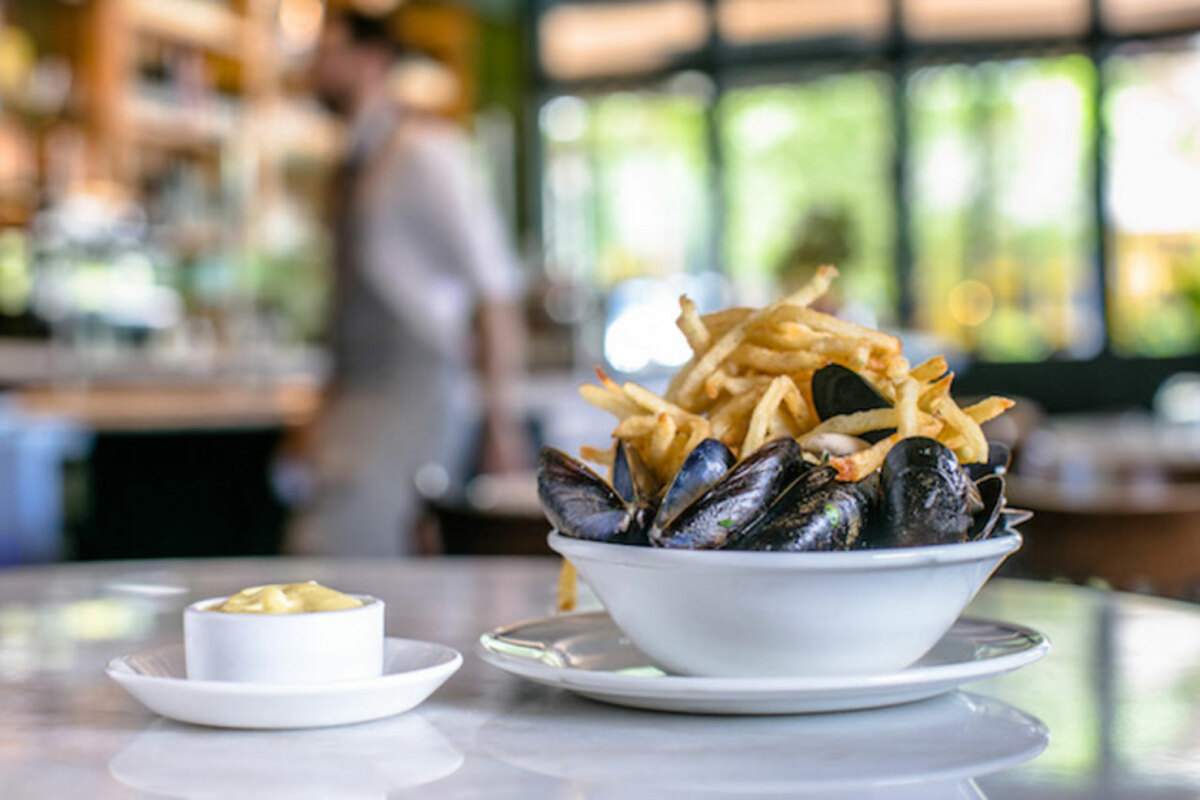 100 Dishes to Eat in Atlanta
---
---

Plenty has changed since we last compiled Atlanta's 100 Dishes to Eat Before You Die in 2011. Restaurants have come and gone, menus are more seasonal, and, thanks to technology, the act of eating out has become more social than ever. Needless to say, it was time for an update. So, back by popular demand, here is Atlanta's 2013 culinary bucket list. We combed the city for 100 dishes, a mix of signatures, classics, and bests, to once again help you navigate Atlanta's gastronomic glory. We also asked six prominent Atlanta food figures what their last meals in Atlanta would be to discover what dishes full-time foodies are most passionate about.
In the spirit of progress, we revamped our mobile site for easy, on-the-go access to the list and even partnered with Foursquare so you can collect badges as you check in at each of our 100 Dishes locations. So pick up a print edition, keep the list handy on your cell phone, and like Creative Loafing on Foursquare to play along as you explore CL's 100 Dishes to Eat in Atlanta Before You Die: Redux. - Stephanie Dazey
Contributors: Max Blau, Rodney Carmichael, Stephanie Dazey, Clay Duda, Brad Kaplan, Debbie Michaud, Thomas Wheatley, Wyatt Williams, and Jennifer Zyman.
100 Dishes for 2013
Small Plates, Apps and Sides
Though only the starter course, these delicious dishes may be the best part of your meal
Breakfast
Wake up to the best breakfasts in Atlanta
Salads
Atlanta's best salads you must try now
Available at
Shoya Izakaya
Let's call this Japanese cracklins. Mixed greens and sesame dressing equals a bowl of transcendence with a handful of golden-brown chunks of fried chicken skin. $4.
Available at
YEAH! BURGER
This classic salad gets a local spin at the popular burger joint with a focus on quality ingredients. Grape tomatoes, avocado, nitrate-free bacon, grilled, naturally raised chicken, hardboiled egg, and organic blue cheese are loaded on top of local hydroponic lettuce and served with a creamy housemade Buttermilk Ranch dressing. If Cobb salad is a favorite of yours, this version is a must-try. $11.99.
Available at
Community Q BBQ
Acid rules in this unlikely salad at the restaurant known for making beautiful dishes with local veggies that also go really well with barbecue. A big stainless bowl of local lettuces coated with vinegary dressing is made hearty by the addition of pickled mushrooms and whatever other seasonal vegetables they get from their farmer partners. Make it a full meal by adding a small portion of smoked meat. $6.50-$9.50.?
STILL THE ONE: Community Q BBQ's Kitchen sink salad was featured in the 2011 edition of 100 Dishes to Eat Before You Die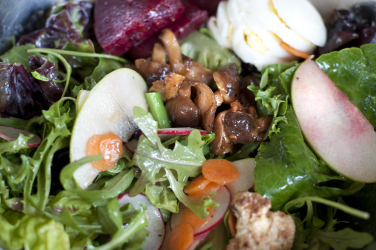 Soups
Warm up with Atlanta's best soups
Burgers and Sandwiches
Run, don't walk, to try these dishes - best food between sliced bread
Pasta, Pizza and Noodles
Atlanta's best noodle and pizza dishes
Meatless Entrees
The best vegetarian-friendly dishes in Atlanta
Seafood
Atlanta's best fishy dishes
Meat Entrees
Eat here now: Atlanta's heartiest meaty meals
Desserts and Sweets
Atlanta's best treats for those with a sweet tooth
Cocktails
Atlanta's ten best mixed drinks